Yuvraj Singh's Bottle Cap Challenge Went Completely Wrong !! Got Hilariously Trolled !!
By Dhiwaharan
The Bottle Cap Challenge reportedly originated on June 25, courtesy of Taekwondo instructor and fighter Farabi Davletchin. But it went viral after mixed martial-artist Max Holloway tried it out followed by several other celebrities.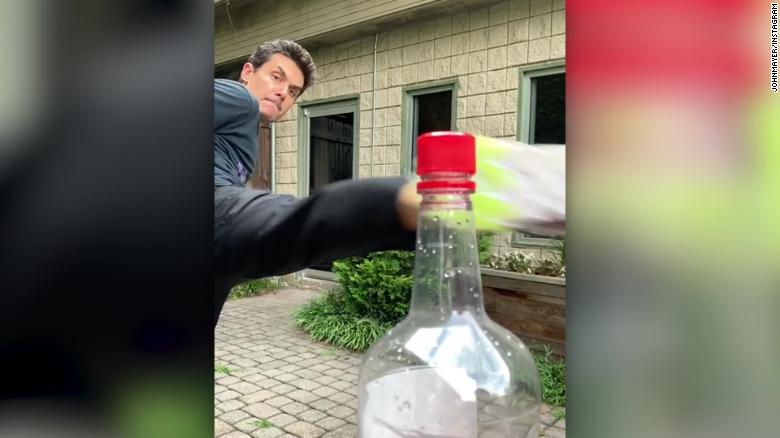 [wp_ad_camp_1]
It went viral once hollywood actor Jason Satham tried it and executed it accurately. Followed by him many celebrities including Akshay Kumar, Actor Arjun and Vidyut Jamwal tried it and made it go viral among the Indian audience.
[wp_ad_camp_1]
Followed by these stars veteran cricketer and recently retired Yuvraj Singh also took up the challenge. For a change he tried with a bat and ball. In the video it is seen Yuvraj hitting a ball with his bat which hit the neck of a water bottle and spills the water inside it. watch the video here :
 However this attempt of the veteran went completely wrong as the twitter users started to troll it as the ball doesn't even touched the cap of the bottle. Some even trolled the water surfaced in the area and said that Yuvraj wasted water in the attempt of taking up this challenge. Check out some of their reactions here :
that's pathetic, didn't even hit the cap but the neck of the bottle. It's bottle cap not bottle drop. When tamil nadu people are without water he's wasting water like this. Disgraceful

— Maya 💭 (@HighlightStream) July 8, 2019
Looks like he tried many times. As you can see water already there on the floor.

— Shahbaz ALi (@iamshahbaz48) July 8, 2019
🙄🙄er! Bottle shouldn't fall.

— Ashu (@tripu17) July 8, 2019
#BottleCapChallenge can be tried near a dried up lake ,knock knock new age celebrities if lacking common sense.

— Beard Baba (@Baba2TJ) July 8, 2019
Looking at the already spilled water, not guessing how many takes were required!

— whatever it takes (@justwondered1) July 8, 2019
[wp_ad_camp_1]
Dude the bottle is not supposed to fall.

— Nikhil (@Nick_Srik) July 8, 2019
Why did you waste water? Could have used empty bottle!

— ~| ಮಂಜಿನ ಹನಿ | Dew Drop | 🌈 |~ (@Prasadvmurthy) July 8, 2019
shame on u yuvraj ur wasting water for this challenge

— Muhammad Waqar (@Muhamma22892706) July 9, 2019
In this day and age of giving highest priority to saving water.. sad to see that water is wasted like this .. instead pls start #savewaterchallenge and tag others to do so !! #needofhour @aamir_khan #SaveWaterSaveLife

— moizuddin Ahmed (@moizuddinAhmed9) July 9, 2019
What do you think on this challenge done by Yuvraj Singh ?? Comment your views below !!