Youth Slapped His Girlfriend In Public!! Young Actor's Gesture Wins Internet
Girlfriend
Naga Shaurya
Telugu actor
Youth
3 weeks ago
By Dhiwaharan
Youth who slapped his girlfriend in public, got condemned by a famous Telugu actor and the video went viral in social media platforms. Naga Shaurya, a well-known Telugu film industry star, has recently gained praise from netizens for taking a stand against physical abuse. In a viral video, he was seen holding the hand of a man who had slapped his girlfriend and asking him to apologize to her. The actor told the man that being someone's lover does not give him the right to misbehave and that he should apologize to his girlfriend. Onlookers could also be seen telling the man to apologize. The incident has earned Naga Shaurya immense respect from the public, with many social media users praising him for his actions.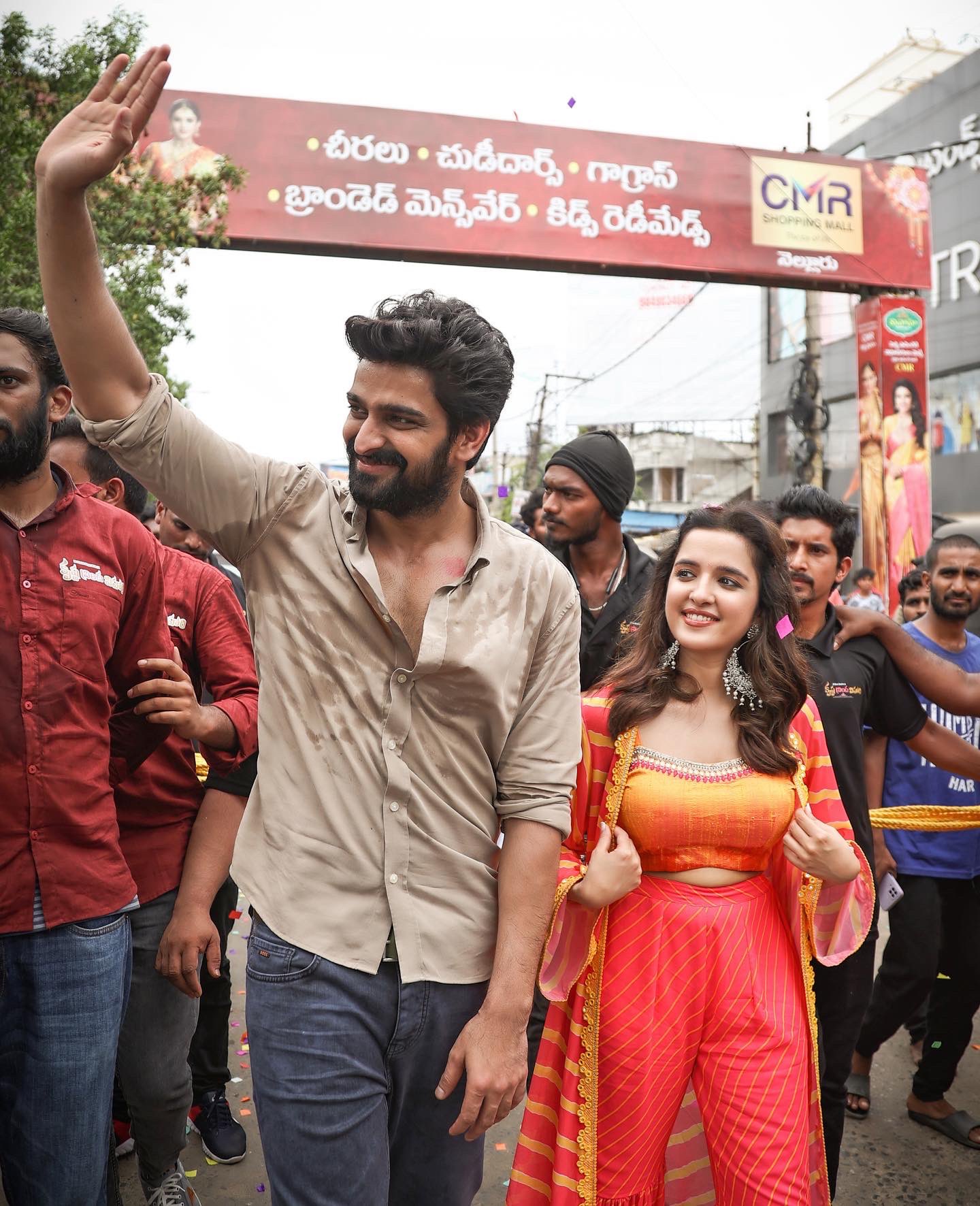 Naga Shaurya has been a prominent figure in the Telugu film industry, having delivered successful films such as Oohalu Gusagusalade, Dikkulu Choodaku Ramayya, Kalyana Vaibhogame, and Jyo Achyutananda. However, his recent actions have put him in the limelight for an entirely different reason. In the viral video, he is seen taking a stand for a girl who had been physically abused by her boyfriend. Naga Shaurya is seen asking the man to apologize to his girlfriend, despite the man's initial reluctance to do so. The actor's words and actions were praised by many social media users, who commended him for not letting the matter slide.
As the video went viral on Twitter, many netizens praised the Telugu star for his actions. One user wrote, "You have my respect brother." Another user tweeted, "Hats off to Naga Shaurya. Immense respect for what you've done. Like most people, he didn't let this slide thinking it was a public issue." The incident has garnered widespread attention and has put a spotlight on the issue of physical abuse, which is often overlooked or ignored.
Watch the video here :
Telugu actor #NagaShaurya asks man to apologise for slapping girlfriend in public#teluguactor #BreakingNews pic.twitter.com/fNUqdemkAc

— Free Press Journal (@fpjindia) March 1, 2023
Here's how online users reacted to it :
Once, I also did the same and was forced to land in police station bcz the girl got against me
so that time I decided "Girls are fool who will not allow their siblings or parents to even scold them but boyfriends are their देवता, they only can beat them in public" मरो फिर

— Anil K Jangid (@anni_82a) March 1, 2023
Such a good citizen loved to see an actor taking a stand against violence in the public. Awesome!! @IamNagashaurya
I wish someone from Bollywood also take a stand someday.

— Ankkeet Upadhyay (@ankkeet24) March 1, 2023
Humanity and sense of justice exists! This should kick of a trend for more actors to do likewise if they see such despicable behaviour. The nation is with them! Kudos to Shaurya!! He da man!

— Murali Menon (@murali99) March 1, 2023
Naga Shaurya's upcoming film, Phalana Abbayi Phalana Ammayi, is set to release in theaters on March 17. Co-starring Malvika Nair, the film is directed by Srinivas Avasarala. Naga Shaurya's recent actions have only added to his popularity, and fans are eagerly awaiting his next film. However, it is not just his acting skills that have earned him respect; his actions in real life have also endeared him to the public.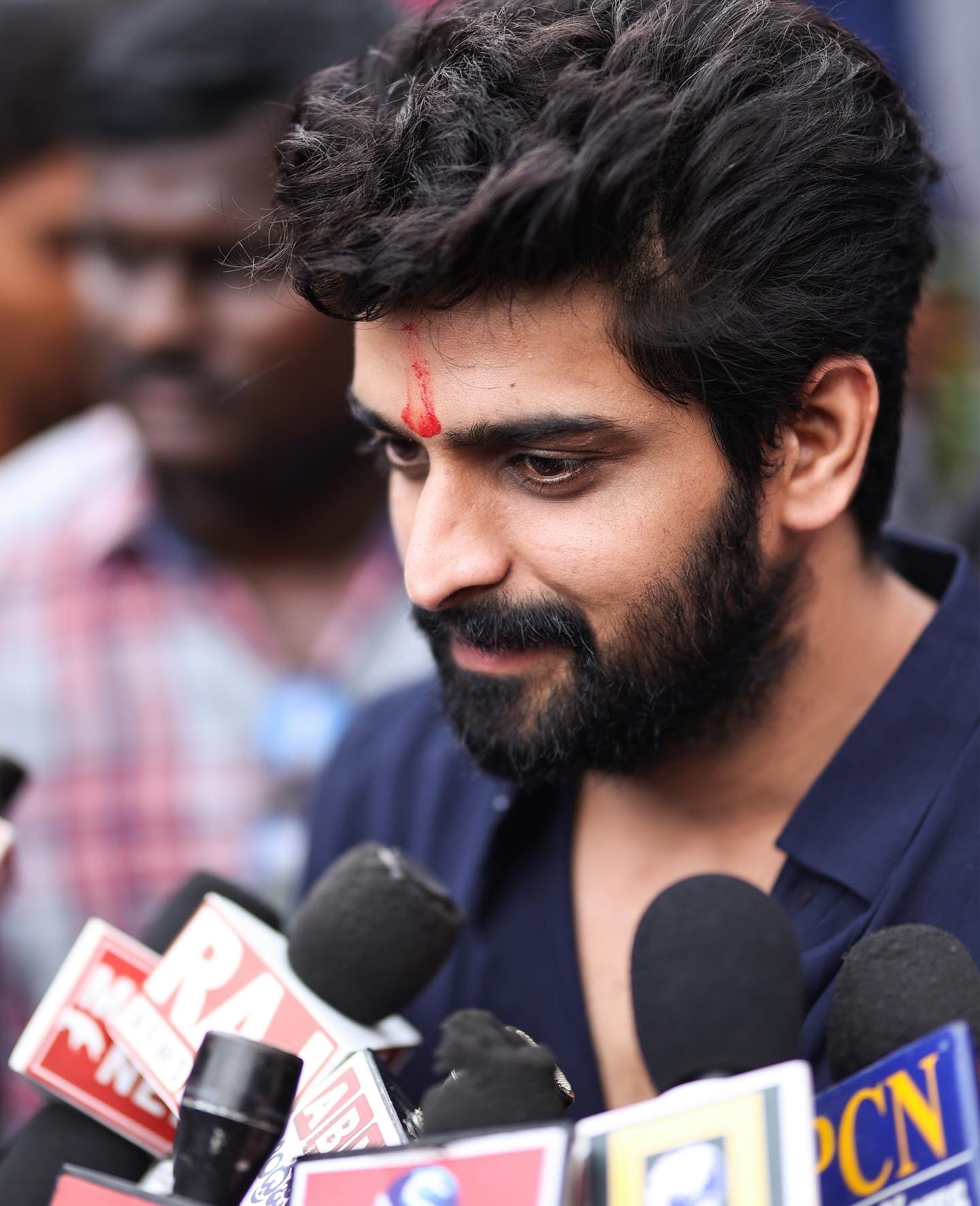 Last November, Naga Shaurya fainted on the set of his upcoming Telugu project, reportedly due to a high fever and severe dehydration. The incident happened just days before his wedding, but he bounced back quickly and was back on the set soon after. Despite the setback, Naga Shaurya remains one of the most sought-after actors in the Telugu film industry. With his recent actions, he has proved that he is not just a talented actor but also a responsible citizen who is not afraid to take a stand for what is right.