Youth Arrested For Blocking The Way Of Ambulance For 40 Kilometres !! Video Goes Viral
CM / Updated: 2022-01-22
09:55 IST
By Dhiwaharan
A youth named Monish got arrested by Police officials for blocking the way of an ambulance which was carrying a patient for 40 long kilometres. Video of the same is doing rounds in social media platforms after an irritated ambulance driver captured it to make Police complaint. Users of online platforms condemned the individual for his insensitive behaviour even after he got arrested.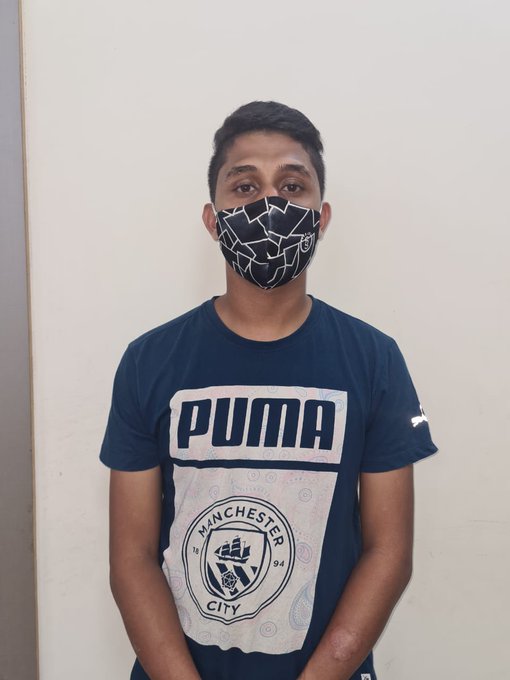 Not many days ago, Jinnah, a bank manager, gained accolades from all over the Internet after he led the way for almost 4 kilometres in the rain for the ambulances stuck in Anna Salai, Chennai. The timely intervention of Jinnah who parked his two wheeler before leading the way by walk, helped save the lives of the critically ill patients in the ambulances that were headed to Rajiv Gandhi government hospital, according to a report in India today. The selfless act of Jinnah was recorded by the ambulance driver and was widely shared in the social media platforms. Actor, Politician Kamal Haasan expressed his admiration over Jinnah's gesture.
To the contrast, now, a youth named Monish, a resident of Attavar, got arrested by the Mangaluru Traffic North Police for blocking the way of an ambulance for 40 long kilometres. The Police registered a suo motu case after the video of his act went viral on social media platforms.
According to Police reports, the Ambulance driver was taking a patient from Father Mullar Hospital in the city of Bhatkal. Monish who overtook the ambulance near Mulky, refused to leave path for the ambulance till Uduppi. The ambulance driver kept is siren on throughout the ride but it didn't convince Monish to give way.
Watch the video below :
A youth, who reportedly obstructed the ambulance's movement from Mulki to Udupi for over 40 km was arrested by police.

En route, a car had allegedly blocked ambulance's movement. Later, Monish also prevented movement of another ambulance while returning from Manipal to Mangalore pic.twitter.com/VjNBLnys0n

— Mangalore City (@MangaloreCity) January 21, 2022
The ambulance driver captured the video of Monish's malicious act and shared it in social media. Cases under the section 279 of Indian Penal code and section 184 of Indian motor vehicles act has been registered against Monish. Co-passenger who traveled with Monish didn't get booked as he was not an accused, Police said.
Users of online media condemned Monish for his insensitive act. "This is arrogance at it's best!! he wants to wade the traffic by being in front of the ambulance with parking lights (hazard lamps), so that general traffic thinks it's a family or friend's car of the patient and public will also allow him in the front in that way!!" a social media user said whereas another went "Send him to counseling first. Find what transpired to this behaviour"
This is arrogance at it's best!! he wants to wade the traffic by being in front of the ambulance with parking lights (hazard lamps), so that general traffic thinks it's a family or friend's car of the patient and public will also allow him in the front in that way!!

— srinivascv (@srinivascv) January 20, 2022
Send him to counseling first. Find what transpired to this behaviour.

— Humanity (@humanity1979) January 21, 2022
The RTO should suspend his license for lifetime!

— Savitha ✨❣️ (@RaikarSavitha) January 21, 2022