Young Actress Called Ajith Kumar "Thala" Out Of Excitement !! Check Reactions
Written by Dhiwaharan Published on Dec 30, 2021 | 19:28 PM IST | 78
Follow Us
Comments: 0
Since Wednesday evening, hashtag "Valimai Trailer" is trending in the micro blogging social media site with a report on the trailer of the film getting released at any time on Thursday floating in the Interne. After actress Yashika Aanand, now Sakshi Aggarwal termed actor Ajith kumar "Thala" after the actor released a press note requesting public, media and others not to mention his as "Thala" anymore. Many fans of Ajith welcomed the tweet of Sakshi and the actress got trolled for uploading such tweet as well.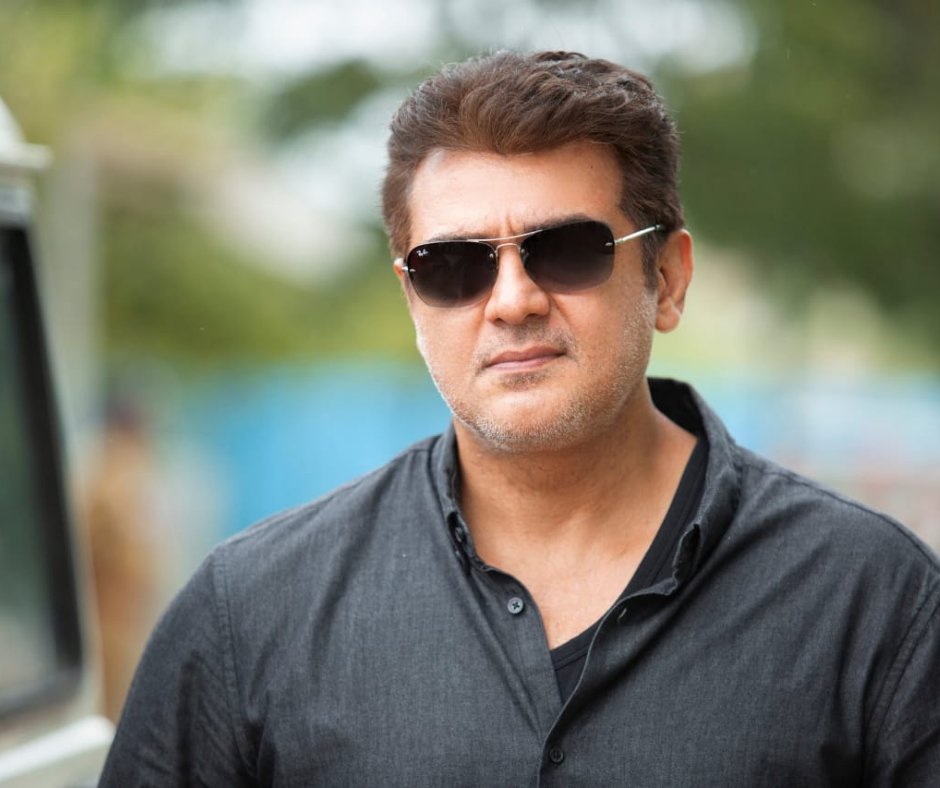 During early December, actor Ajith kumar released a press note throughing manager notifying press, media and public not to mention him as "Thala" or with any other nicknames. The actor said that would rather prefer "Ajith, Ajith kumar or AK" through his press note.
"To The Respected members of the Media, public and genuine fans.I henceforth wish to be referred to as Ajith,Ajith kumar or Just AK not as "Thala" or anyother prefix before my name. I sincerely wish you all a beautiful life filled with Good health, Happiness, success, peace of mind and contentment forever. Love Ajith" press note if Ajith kumar said.
— Suresh Chandra (@SureshChandraa) December 1, 2021
However, ardent fan of the actor couldn't stop calling Ajith as "Thala" and said that it is an emotion. They also kept mentioning him through the same way in social media platforms. A number of celebrities also mentioned Ajith as "Thala" through their official social media handles.
View this post on Instagram
On Wednesday evening Zee Studios came up with tweet hinting about the release of "Valimai" trailer. "Something huge coming up. Watch this space. #Valimai #Valimaibiggestupdate" tweet of Zee Studios read.
Something huge coming up. 💪Watch this space. #Valimai #Valimaibiggestupdate

— Zee Studios (@ZeeStudios_) December 29, 2021
While fans are assuming that the trailer is going to get released on youtube, actress cum Bigg Boss star Sakshi Aggarwal came up with a tweet, writing "Waiting Thalaaa" by adding crackers emoji.
💥💥💥💥 Waiting Thalaaa https://t.co/JUiPQFqqws

— Sakshi Agarwal (@ssakshiagarwal) December 29, 2021
Check out some of the reactions her tweet received below :
Ajith to sakshi ~
🙊😂😂 Ak nu sollamata apdithana pic.twitter.com/LumTdOdZAP

— Murugan Ammu 🖤 (@Murugan6414) December 29, 2021
Dhoni : No mention pic.twitter.com/mTTbyyWY42

— 𝔰𝐚m𝔪υ💉Ã𝓓𝔻𝓲Čт乙❤️ 👌🐺 (@Samantha_Uyir) December 29, 2021
It's gonna be great .. urge you to use "AK" or "Ajith Kumar" when addressing him from now on..would be great respect to his words from fans like us ..
Thank you sakshi..
You doing great!

— Balaji Karthik (@balajikarthik3) December 29, 2021
What else will u do for likes, RTs and popularity???

He clearly gave a Statement mentioned not to call him Thala . Then as a public figure how can u do this ? If u truly admire someone learn to respect his wording's ! #AjithKumar #Valimai https://t.co/jwqXmCxark

— AK FAN 🙂 (@AjithAK_Fan) December 29, 2021
Something will Never Change . #THALA is Not a Just Words it's Emotion 🙏🙏

— வில்லன்💥 (@VillainSTH) December 29, 2021
Thalaa is an emotion🥵🔥#ValimaiTrailer#Valimai #AjithKumar #AK https://t.co/WqHy73KQXr

— AK வினிதா 2| ᵛᵃˡᶤᵐᵃᶤツ (@AKVinitha20) December 29, 2021