"You Celebrating Jayalalithaa's Birthday, Can You Tell Her Death Day Exactly" – Kamal Thrashed ADMK !!
Written by Dhiwaharan Published on Feb 22, 2019 | 14:11 PM IST | 69
Follow Us
Comments: 0
Actor-turned-politician Kamal Haasan has taken the fight straight to the DMK bastion, attacking the grand old party of Tamil Nadu for its 'dynasty politics', after earlier calling them a 'corrupt party'.
[wp_ad_camp_1]
He also said that both the Dravidian parties made the people of Tamilnadu poor. "I have seen the birthday posters of a leader while coming here. They are celebrating late leader Jayalalitha's birthday it seems. I am asking one thing, could they tell the death day of her exactly?? Do you think people of Tamilnadu will forget ??" he questioned ADMK.
Speaking in Thiruvarur, the constituency of late Dravida Munnetra Kazhagam patriarch M Karunanidhi, Haasan took on DMK on the first anniversary of his party Makkal Needhi Maiam (MNM) and said that he wanted to shift the mindset of the people from 'dynasty politics'.
Source : Nakheeran TV 
"Thiruvarur is a place that has given Tamil Nadu many great artists and leaders but has also given family and inheritance politics to Tamil Nadu and that has spoiled the state…this is the reason why Thiruvarur has taken a centre stage in my mind… The people of Tamil Nadu want to change this kind of politics and even I want to change this kind of politics," Haasan said at the public gathering.
"ஐடி ரைய்டு" விட்டு பாரு💪

என்ன மணி என் கண்ணு வேணும்னு கேட்டியாமே "எட்றா" மொமெண்ட்😎 #RaghavanMoment pic.twitter.com/1Hp58l7kGD

— SundaR KamaL (@Kamaladdict7) February 21, 2019
Earlier this month, the DMK was miffed with the fact that the Congress invited MNM to join the grand alliance of all opposition parties following his 'corrupt DMK' remarks.
Watch the full video here :
Haasan had earlier announced that his party would contest on all 39 seats in Tamil Nadu on its own and that he plans to "serve good for the people with clean hands". "We are trying to keep our hands clean by not allying with any of the Dravidian parties,"" the 64-year-old had said.
[wp_ad_camp_1]
He had also urged GK Mani-led Pattali Makkal Katchi (PMK) and Tamil film actor Vijayakanth's Desiya Murpokku Dravida Kazhagam (DMDK) not to join hands with DMK.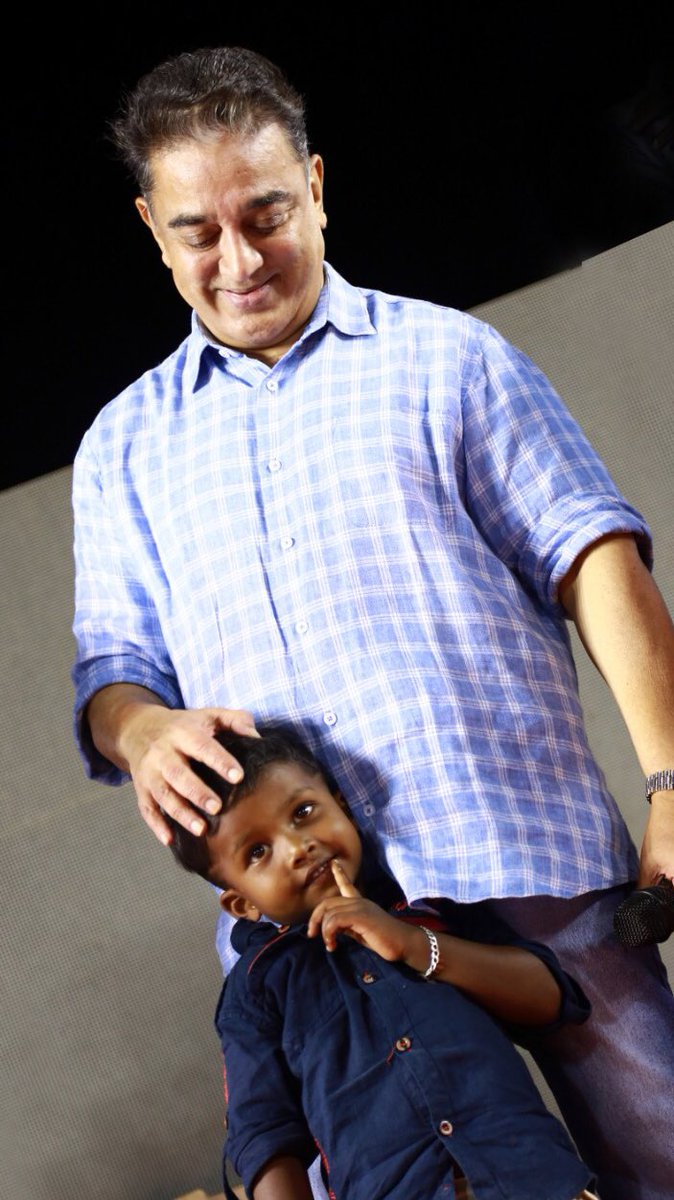 The Tamil superstar launched MNM on January 30 after a year of work-in-progress. He said that his party would focus on the development plank in Tamil Nadu and that he is not averse to joining hands with parties who think alike.
[wp_ad_camp_1]
This speech of Kamal Haasan got some reactions in Internet. Check out :
அதிகமாக பேசினால் டெல்லியிலிருந்து வருமான வரி சோதனை வரும் என்கிறார்கள். வரட்டுமே… அப்படி வந்தால் எங்கள் நேர்மை புரியும் – #கமல்ஹாசன் திருவாரூரில் துணிச்சல் பேச்சு#1YearOfPeoplesMNM #KamalHaasan pic.twitter.com/MtkilgPlPb

— Nakkheeran (@nakkheeranweb) February 21, 2019
நான் இறங்கி அடிக்கிறவன் கிடையாது, மேடையில ஏறி அடிக்கிறவன் ~ "ராக்கி" கமல் 🔥 pic.twitter.com/luEF1BmlL2

— அன்பே சிவன் 💙 (@SakalaVallavan) February 22, 2019
எங்க கட்சியிலும் ஒருவர் வாரிசு அரசியல் இல்லாம செஞ்சிட்டு தன போனாரு, மக்கள் திலகம் எம்.ஜி.ஆர் னு சொல்லுவாங்க. ஒத்துக்குறேன், ஆனால் அவர் போட்ட இலையில தான் நீங்க சாப்பிடுரீங்க என்பதை மறந்துவிடாதீர்கள். அதுவும் ரெண்டு இலைய ரெண்டா பிரிச்சு ரெண்டு பேர் சாப்பிடுரீங்க 😂#KamalHaasan 😎 pic.twitter.com/N0UopQNWjh

— 🇱 🇴 🇰 🇪 🇸 🇭 (@thatslokesh) February 22, 2019
Comment your views on this speech of Kamal Haasan !!