"You All Trapped My Son With A Made Up Video" Pollachi Rapist Mother's Shocking Statements !!
By Dhiwaharan
 In a horrifying case of sexual harassment reported from Tamil Nadu, the police have arrested four people in connection with the case while the prime accused confessed there are more people involved. The case involves gang members who used to befriend women on social media websites luring them to meet and then forcefully shooting their obscene videos.
[wp_ad_camp_1]
Mirror Now reported the police have invoked the Goondas Act on the arrested people. Meanwhile, the prime accused of the case not only surrendered himself before the police but he also recorded a video in which he claimed that there are more involved in the case.
Yesterday video of Thirunavukarasu's mother fought with public inside court premises went viral where she denied the allegations against her son. Latha is seen arguing with the public that her son is innocent and has been framed.  Even when it was pointed out that the accused had confessed in a video of sexually assaulting hundreds of women the mother stood her ground.  She also claims that her son was not absconding but was beaten up badly and she had treated him in Kovai Medial Center for ten days and saved his life.  More and more controversies are smoking up from this issue and signals that there is a deeper conspiracy involved in this horrific crime against women.
[wp_ad_camp_1]
Now recent video of her speaking with Vikatan Tv has been released. In the video Latha produces the hospital documents infront of the camera to prove that her son is a patient and there is no possible chances for him to be involved in such crimes.
Source : VIKATAN  
"Do my son visible in the video? Is my son removed women's clothes ?" asks Latha. "I also saw that video and my son is not in it. Only a hand is shown in the video which could be one of you guys. You all made a girl cry deliberately and created a fake video" says Latha who also complaints that her daughter refuses to go to college and threatens her of committing suicide. "Why should I live ?? If both of my children dies why would I live, I will also end my life" Latha cries.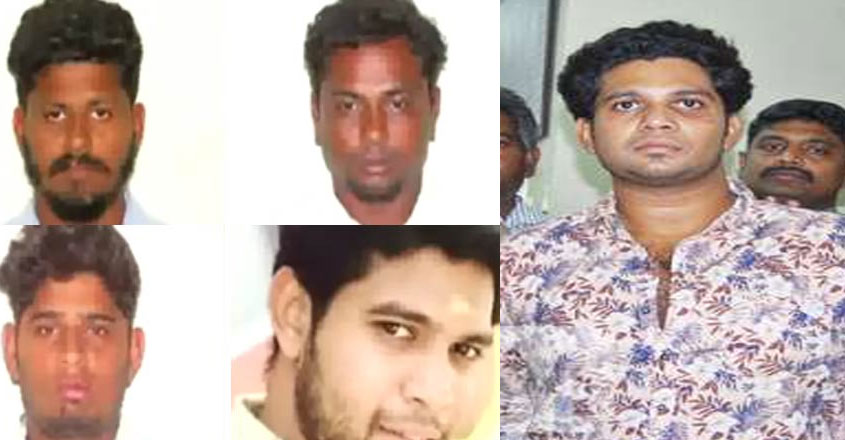 "Why are you guys making politics out of my son's life ? Thiru only bought two girls to house who said that they love him. But my son never involved in removing rapes and all. Everyone transferred those videos in my son's cell phone and made him a scapegoat in these 8 days." says Latha to Vikatan crew.
[wp_ad_camp_1]
After a long wait and tracking his movement with the help of his mobile phone signals, police arrested gang leader Thirunavukarasu while he was entering his house at Maakinampatti last night from Tirupathi.
Check out the video of Thirunavukarasu's mother fighting with public :
This incident created massive outrage in the state Tamilnadu where many started protesting in order to get the culprits what they deserve. Apart from the public who are very much angry on the rapists, many celebrities started to raise their voice for the victims.