Yashika Anand's Sister Osheen Anand's Important Message To Fans !!
Accident
Osheen Anand
Yashika Anand
CM / Updated: 2021-07-26
20:56 IST
By Dhiwaharan
Yashika Anand's younger sister Osheen Anand came up with an important message to the fans after the tragic accident that took place in East Coast Road. She who uploaded a story writing "Rest in peace" for Valli Chetti Pavani, one of the friends of Yashika who died on spot, updated about her sister's health. She said that Yashika is conscious now and one of her surgery was done successfully. She also said that the surgeries on her multiple fractures will be done in coming days and requested fans to keep for her speedy recovery.
[wp_ad_camp_1]
Popular film and television actress Yashika Anand was in critical condition after meeting with an accident that took place in the midnight on East Coast Road near Mahabalipuram. The actress's' friend named Valli Chetti Pavani who travelled with her died on the spot, according to reports. The car, reportedly swerved from its path and struck the median strip and the images of the damaged vehicle are doing rounds in social media platforms.
The deceased Vall Chetty Bhavani returned from the United Kingdom, a week ago and reached Chennai two days to meet her friends. The 28 year old was a software engineer by profession, says reports. Identities of the two men who were is the car is not known. The accident took place around 11 : 30 AM while they were returning from Mahabalipuram.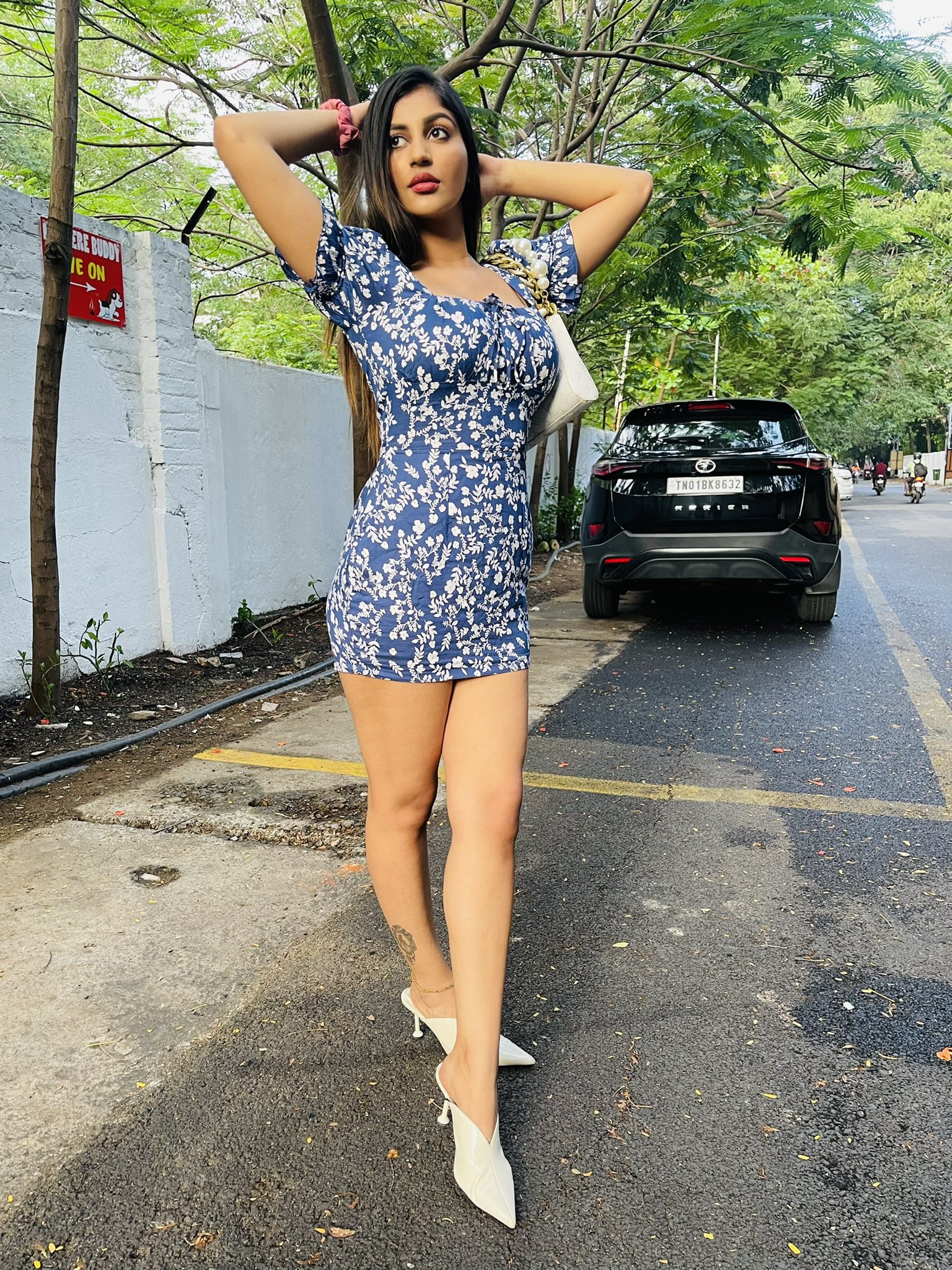 [wp_ad_camp_1]
People who were near, rescued them and rushed them to the emergency care unit at Poonjeri. Valli Chetty Bhavani was declared dead and the other three are getting treated at the hospital. Reports suggests that Bhavani was sitting in the front seat whereas the other two travelling by sitting in the rear. Yashika suffered injuries to the neck and fracture to the hip. The two other men are safe with minor injuries, reports said.
Bhavani suffered severe head injuries and her body was sent to postmortem to the Chengalpet government hospital. The Mamallapuram police have registered a case and are investigating. Cases for rash driving and causing death due to negligence were registered against actress Yashika. Bhavani had a flight to return UK on Sunday and they have decided to reach Chennai on the night itself. Police said that an examination had confirmed that the actress was not drunk at the time of the accident but could have lost control while speeding. Further investigations regarding the case in on.
Now, updating about her sister's health condition, Osheen Anand wrote "HELLO EVERYONE. THANK YOU FOR YOUR PRAYERS. YASHIKAA ANNAND IS CONCIOUS NOW AND ONE OF HER SURGERY IS
DONE SUCCESFULLY BY GODS GRACE SHE IS CURRENTLY IN ICU AND FURTHER SURGERIES OF HER MULTIPLE FRACTURES WILL BE DONE IN QUITE FEW DAYS. PLEASE KEEP PRAYING FOR HER"
[wp_ad_camp_1]
Here's the screen shot of her story :
She also uploaded a story saying "RIP" for Pavani who died in the accident.