Yashika Anand Revealed Her #MeToo Moments !! Her Stories Are Really Horrific !!
Written by Dhiwaharan Published on Oct 28, 2018 | 10:58 AM IST | 229
Follow Us
Comments: 0
There is no doubt that MeToo movement has given the much-needed courage to many women to speak up and tell about those perverts who have sexually harassed them at some point in their lives.
[wp_ad_camp_1]
India is going through a revolution where MeToo is making headlines everyday. It all started after Tanushree Dutta chose to speak against actor Nana Patekar and alleged that Nana molested her 10 years ago. After that, many big actors and personalities of Bollywood such as Alok Nath, Sajid Khan, Vikas Bahl, etc. have been accused  of sexually harassing their female colleagues.
In South India it became a subject of argument since popular singer Chinmayi Sripaada  accused veteran Tamil lyricist-poet Vairamuthu by alleging that she was asked to "cooperate" and visit him in a hotel but she refused.
[wp_ad_camp_1]
South Indian Film Women's Association, a small group formed by women in cinema this May, during a press conference in Chennai on Saturday expressed their distrust in the film industry because of the inaction against those who are alleged to have committed sexual harassment. This has led them, the Association members said, to form internal grievance redressal cells in the industry.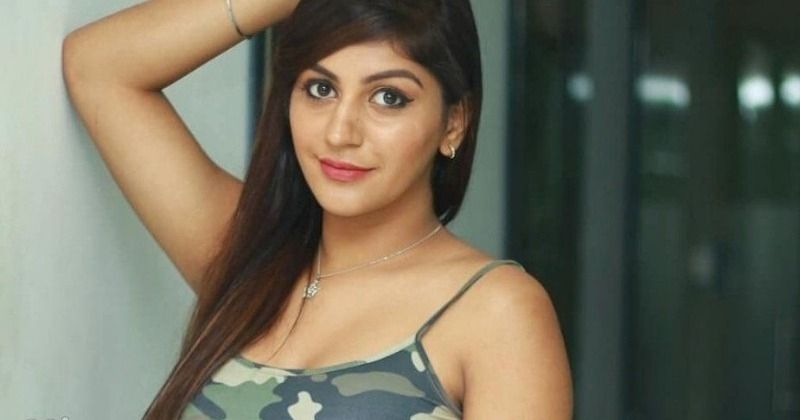 Now to our shock Yashika Anand who became famous because of BIGG BOSS Tamil season 2 expressed her views on Me Too issue. The actress also shared her horrific experiences in Cinema industry and in her personal life as well.
"Almost every girl in the industry experienced these kind of situations where I am not an exception. A prominent director who is like a father figure to a famous hero approached my Mother to sleep with him where he asked her after letting me wait outside. I did not want to mention him at this time. I thought at that time  why should I compromise to work for myself. I support this MeToo movement and I want this movement to evolve even bigger." the actress said to the media.
[wp_ad_camp_1]
Adding the harassment she faced in her personal life the actress said "I did not complained about the director as he did not molested me or forced me but approached in a decent manner which is also very wrong."
Source : Thi Cinemas
She also talked about the importance of self defense and how she handled a guy who touched her butt in public place. The actress also shared number of miserable stories she had to experience in her life. What do you think on her statements ?? Let us know your view !!