Wonder How Much Suriya Charged For Playing "Rolex" Role ?? CHECK OUT
Written by Dhiwaharan Published on Jun 04, 2022 | 23:55 PM IST | 239
Follow Us
Comments: 0
The reception Suriya has been receiving after playing a cameo in Kamal Haasan's "Vikram" is immensely positive. In twitter, hashtag "Rolex" is trending with 1 lakh plus tweets among those who watched the film in theatres. The actor himself came up with a tweet from his official twitter handle to thank fans, Kamal Haasan and Lokesh Kanagaraj for the kind of response he has been receiving for appearing just 5 minutes in "Vikram. Now, an information on how much Suriya charged from Raaj kamal Internationals for playing the role has been doing rounds in internet platforms.
Dearest @ikamalhaasan Anna எப்படி சொல்றது…!?
This is a dream come true to be on screen with you..!
Thank you for making this happen! @Dir_Lokesh Overwhelmed to see all the love!! #Rolex #Vikram

— Suriya Sivakumar (@Suriya_offl) June 4, 2022
Vikram which released on 3rd of June with much expectations, seemingly exceeded the level of anticipation of the audience. Plot of the film revolves around former militant Vikram accomplishing a mission to destroy the drugs that has potential to ruin the society.
With Kamal Haasan playing the titular role, Vijay Sethupathi appeared as a ruthless drug Lord with three wives. Fahad Fassil played the role of a secret agent of government and Suriya appeared in a cameo appearance as well. Director Lokesh Kanagaraj tried his best not to reveal the inclusion of Suriya in "Vikram" prior the release of the film. However, pictures and videos of the actor entering the sets of Vikram and posing for pictures with the actors of the film were leaked in the internet.
😄 அண்ணா..! https://t.co/aF7AYcO2Um

— Suriya Sivakumar (@Suriya_offl) June 4, 2022
Without having much choice, the production house had to make it official and a poster was made for Suriya was release exclusively. In interviews, Lokesh Kanagaraj said that he was planning to give audience the surprise while watching in screens but people are leaking videos. Kamal Haasan, during his cannes visit, said that they had to put their hands up and admit Suriya's participation in the film as the pictures were leaked already.
However, the makers were keen on hiding the looks and character Suriya was going to play in the film as they only showed his eyes in the official posters. Now, after the film's release, fans can't keep calm as Suriya elevated the film's range to another level through his presence.
Loved being on sets with you and the whole team!! @Dir_Lokesh #Vikram https://t.co/xUSByjl2fI

— Suriya Sivakumar (@Suriya_offl) June 1, 2022
Appearing as "Rolex", a ruthless kingpin of the mafia world, Suriya orders his men to kill Vikram, Dilli and Amar and offers "lifetime settlement" for the one who brings their heads. The actor, as a complete contrast to the image he has build in Tamil cinema over the years, was seen brutal, savage and stylish with his coolers, stud and Marshal speakers he carried on his shoulder.
Reports suggests that the film collected more than Rs. 25 crore in Tamil nadu alone with a Worldwide box office collection amounting to Rs. 55 crore. As far as the salary details of the Vikram crew is concerned, Vijay Sethupathi has been paid Rs. 10 crore and Fahadh Faasil got Rs. 4 crore through acting in the production of Kamal Haasan. According to movie reviewer Prashanth who interviewed Lokesh Kanagaraj before the release of his film, Suriya who staged a platform for the upcoming parts of the Vikram franchise through his cameo role, has received no money from Kamal Haasan, his producer whom he considers as his "Anna".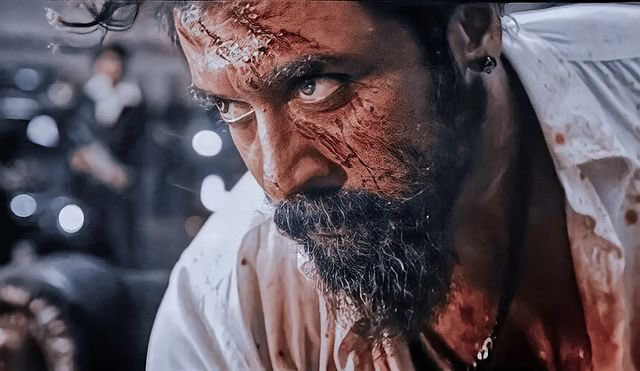 "Annan Suriya – a true fan of Kamal Haasan sir. He could have easily rejected Rolex character since he is a leading hero. He did it because kamal sir is the lead and he wanted to contribute . That's how u repay to the person who Inspired you ! #Vikram" said Prashanth in his tweet and went on to add "An interesting information : @Suriya_offl has not taken any salary for his role in #Vikram"
Annan @Suriya_offl – a true fan of @ikamalhaasan sir. He could have easily rejected Rolex character since he is a leading hero.

He did it because kamal sir is the lead and he wanted to contribute . That's how u repay to the person who Inspired you ! #Vikram

— Prashanth Rangaswamy (@itisprashanth) June 4, 2022
An interesting information : @Suriya_offl has not taken any salary for his role in #Vikram .

— Prashanth Rangaswamy (@itisprashanth) June 4, 2022