Woman Represented "Kailasa" At UN!! Here's What We Know About Her
Written by Dhiwaharan Published on Mar 02, 2023 | 13:07 PM IST | 181
Follow Us
Comments: 0
A video of a woman in saffron clothes, sporting dreadlocks, tika on her forehead, and a rudraksh mala around her neck went viral when she gave a speech in English at the Geneva office of the United Nations. The woman's identity was revealed when her photo was posted on Nithyananda's Twitter handle. Nithyananda is a fugitive facing rape and kidnapping charges in India who claims to have created a country called the 'United State of Kailasa,' where people allegedly live according to Hindu beliefs.
also read : Young Tamil Actress Wants To Get Married To Nithyanandha !!
Nithyananda has been promoting his 'virtual sovereign state' through all his social media accounts. He recently sent a delegation from Kailasa to a United Nations conference under the leadership of a woman whom he claimed to be the "Permanent Ambassador of Kailasa to the UN." However, the United Nations has denied considering the inputs provided by the 'Kailasa' representatives.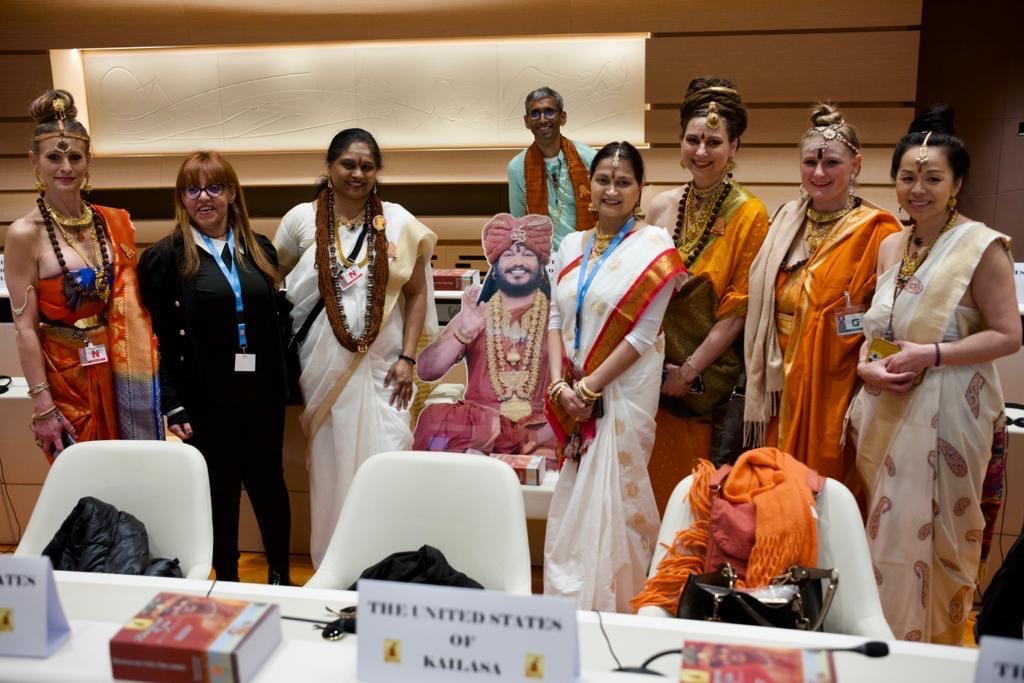 At a general discussion on Sustainable Development held by the Committee on Economic, Social and Cultural Rights (CESCR) on February 24, two people claiming to be from the "United States of Kailasa" spoke during the public session. According to the verified Facebook account of Kailasa, Vijayapriya Nithyananda is the permanent ambassador of 'Kailasa country' in the United Nations. Vijayapriya Nithyananda describes herself as a resident of Washington DC city in the United States and has the status of "Diplomat in Nithyananda's country Kailasa."
also read : Hotel Owner Wants To Open Branch In "Kailaasa" !! Check Out His Letter To Nithi
During the United Nations conference, Vijayapriya met with representatives of several countries and shared pictures of the same. In a video, Vijayapriya Nithyananda is allegedly seen signing some agreements with some American officials. Vijayapriya Nithyananda claims that Kailasa has opened its embassies and NGOs in several countries worldwide.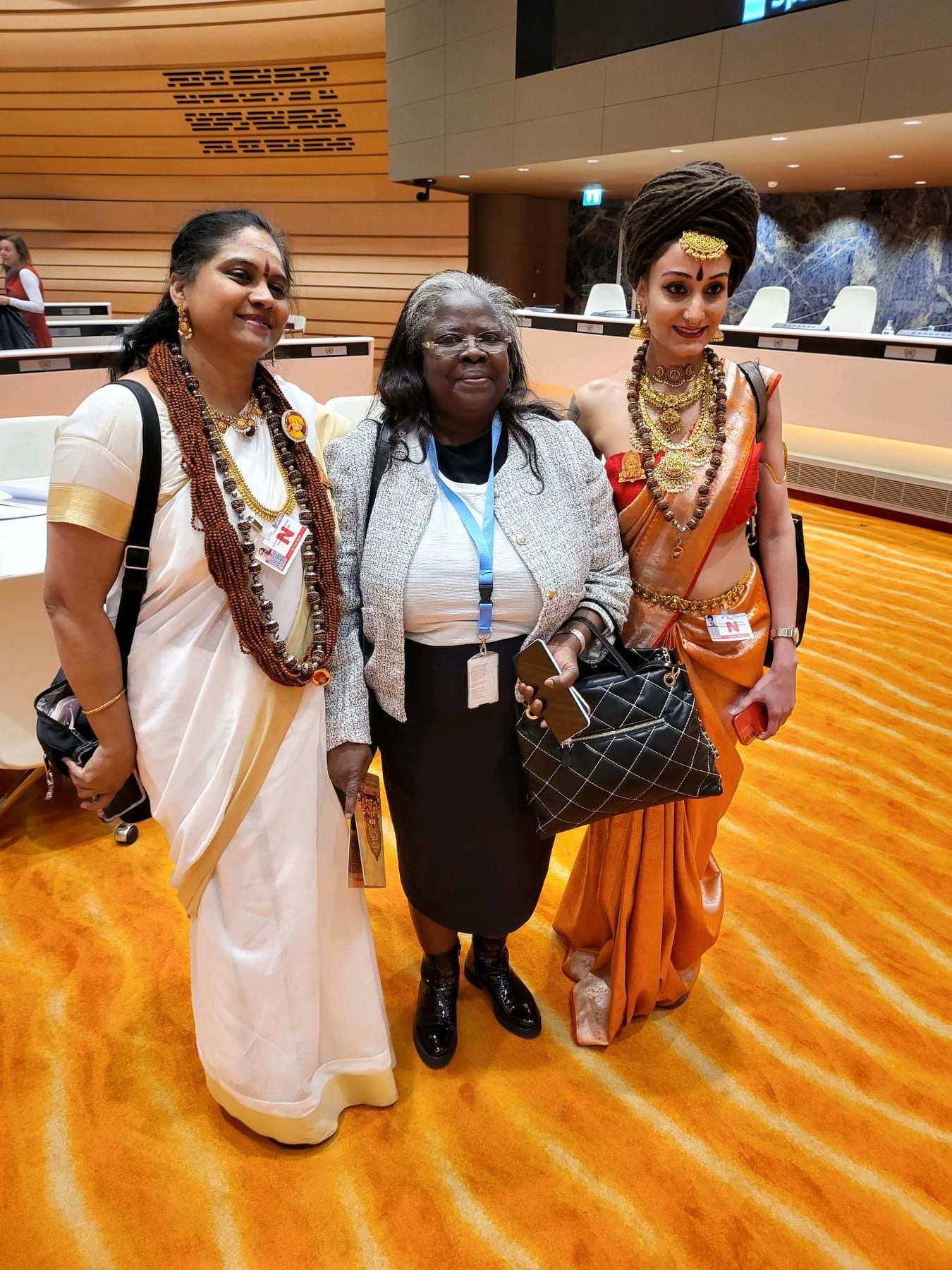 Apart from Vijayapriya Nithyananda, five other women from the "virtual country Kailasa" participated in the United Nations program held on February 22 in Geneva, Switzerland. These included Kailasa chief Muktika Anand, Kailasa saint Louis Chief Sona Kamat, Kailasa UK chief Nitya Atmadayaki, Kailasa France chief Nitya Venkatesananda, and Kailasa Slovenian Ma Priyampara Nityananda.
also read : Siddharth's Open Statement Against PM Modi For Greeting Nithyanandha !!
In this UN convention, Vijayapriya Nithyananda alleged that her supreme guru was being "persecuted in India for reviving Hindu traditions." She asked what measures could be taken at the national and international level to prevent the persecution of Nithyananda and the 20 million Hindu migrant population in Kailasa. However, there are several cases, including rape, against Nithyananda in India, and he fled the country instead of facing the judicial process.
The United Nations responded on Wednesday to queries about Nithyananda's delegation attending public meetings in Geneva on February 24, stating that the inputs provided by the organisation of the 'self-proclaimed' figure would not be taken into consideration. The Office of the United Nations High Commissioner for Human Rights in Geneva said that the comments by Vijayapriya Nithyananda were made when the floor was opened to the public.
USK at UN Geneva: Inputs on the Achievement of Sustainability

Participation of the United States of KAILASA in a discussion on the General Comment on Economic, Social and Cultural Rights and Sustainable Development at the United Nations in Geneva

The Economic, Social, and… pic.twitter.com/pNoAkWOas8

— KAILASA's SPH Nithyananda (@SriNithyananda) February 25, 2023
Despite Nithyananda's lofty claims of establishing an "independent nation" of his own, there is no evidence to prove its actual existence. The claims made by the 'United States of Kailasa' delegation at the United Nations conference have been dismissed by the organization. The United Nations has reiterated that it will not consider inputs from