Woman Refused To Get Help From Muslim Vodafone Employee !! Got Thrashed Brutally !!
By Dhiwaharan
Almost every one of us dreaming of a atmosphere where no religion or caste partiality between common people exists. But a very few who is making a life out of it coming up with different allegations and complaints in daily manner. One such woman named Pooja Singh refused to get help from a Muslim employee who works in Vodafone.
[wp_ad_camp_1]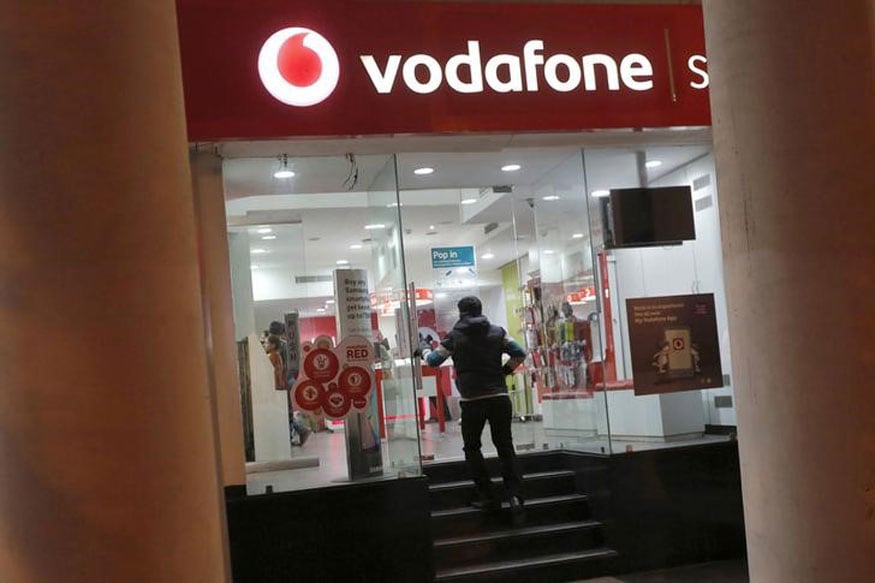 Pooja Singh who seems to have a problem with her Vodafone network, in her tweet said "Dub Maro @VodafoneIN walo.Ab complain krne ka to koi mtlb hai Nhi ." (Die, Vodafone users, There is no use of complaining anymore)
Dub Maro @VodafoneIN walo.Ab complain krne ka to koi mtlb hai Nhi .

— Pooja Singh 🇮🇳 (@pooja303singh) January 27, 2019
One of the Vodafone employee named Faraz who handles the twitter account of Vodafone official account volunteered himself to help Pooja. In his reply he said "Hi Pooja! We tried to call your number but got no response 🙁 Please share a suitable time and an alternate contact number for us to call. – Faraz"
[wp_ad_camp_1]
To everyone's shock the woman refused to get help from Faraz, to the contrary, she demanded for a different employee. She blatantly stated Faraz's religion as the reason and also mocked his entire ethnicity. Here's what she had to say to Faraz :
Faraz, I don't want any controversy but could you please change the representative for further assistance and please don't share my number in ur brothers as you people are champion in this 🙏🙏🙏

— Pooja Singh 🇮🇳 (@pooja303singh) January 28, 2019
People who got frustrated seeing Pooja's publicity stunt never missed to roast her. Check out some of them she deserved :
Dont use petrol from arab countries from tomorrow!

— Mohamad Usman Sagri (@usman_sagri) January 29, 2019
Hey Pooja it's Ashfaqullah your ex here. Remember me?
Why have you changed you number, I was searching for you since 19 June 2018.

— Not Arun Jaitley (@ArainJutley) January 28, 2019
What if you are working abroad and are discriminated against ? What if someone tells you they have a problem with you because of your religion? How would you feel ?

— Vishakha Joshi (@VishakhaJ18) January 28, 2019
Shameful…he is just performing his duty like your father or brother would have done

— Kamal (@KamalLakhiyani) January 28, 2019
The food( rice,wheat, vegetables, fruits) you are eating might have been grown in a muslim farm. Don't eat it. The clothes that you are waring might have been manufactured by muslims or muslim employees in the factory. Don't wear it. Likewise, your furniture you use etc..

— Debate with Syed (@luqmanehakeem) January 29, 2019
Why don't you go live in a cave?

— Divya (@divya_16_) January 28, 2019
Is this coz you want to get famous Pooja? Hey Voda, now that she became famous make Faraz call her again and she will happily talk 🤠

— Najam نجم 💞 (@TheSNFD) January 29, 2019
There was a time when people weren't comfortable in openly sharing such bigotedness, hatred, stereotyping & crassness. Today, not only are they willing to share it, they expect & receive accolades from other similar bigots!

— Jas Oberoi | جس اوبروی (@iJasOberoi) January 29, 2019
Why not switch to Jio? Then the incumbent PM himself will attend your customer service calls.

— Shaantanu Singh (@singh_shaantanu) January 29, 2019
What a disgraced,what kind of parents breed such bigots ? Yuk

— Danish Khan (@KhanDM) January 29, 2019
Here's the attention you're seeking 🖕
Please die now 😇

— Aman Kalyan (@amankalyan_) January 29, 2019
You are disgusting, have some Shame.. anybody could do it, playing Hindu/Muslim card everywhere proves your mind has rotten.. go see yourself a doctor..

— Indomitable Indian (@IndomitableInd) January 29, 2019
[wp_ad_camp_1]
The woman who oozes bigotry in almost all of her Tweets bashed Airtel last year. The Airtel DTH user enraged Twitter as she refused service from a Muslim customer service executive and bluntly demanded a 'Hindu representative'. Airtel, however, immediately bowed down to her demands but faced a backlash from the netizens.
Dear @Airtel_Presence this conversation is genuine (I've seen the timeline myself). I refuse to pay another penny to a company that condones such blatant bigotry. I'm beginning the process of porting my number to another service provider & canceling my DTH & Broadband. pic.twitter.com/BZxJOaEsN6

— Omar Abdullah (@OmarAbdullah) June 18, 2018
They, later on, tweeted to the woman, "At Airtel, we do not differentiate between customers or our employees/partners on the basis of caste or religion."