At a striking statement issued by the Pakistani Defence Minister Khawaja Asif he stated that they'd kill three Indian soldiers for every Pakistani soldier killed for retribution.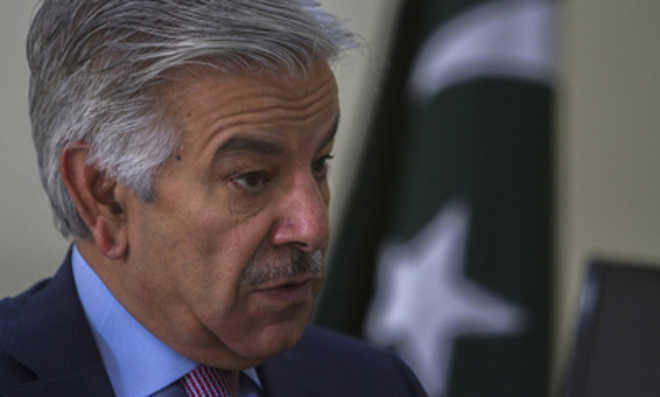 He also mentioned that India is the sole cause of all terrorist activities in Pakistan and that they have valid proof for it.

"We have sent dossiers and video films to the UN and other countries showing Indian involvement in terrorism in Pakistan," Asif said.
He said that India would face dire consequences if it went for war against Pakistan. He also stated that though Pakistan is economically weak right now it'd rise up in the near future soon.
He also said that India is creating obstacles along the China Pakistan Economic Corridor ( CPEC ) as India knows this project would prove to be a game changer and would vitalize Pakistan's survival more. He also said that once this project is to be finished Pakistan's economy would be back to normal and Islamabad would rise back stronger.
However, he said Pakistan would try to maintain a balance of power in the region and would not respond to India in any kind.