Why Vijay Ignored His Parents In "Varisu" Audio Launch ?? His Mother Shobana Opened
Written by Dhiwaharan Published on Mar 10, 2023 | 16:02 PM IST | 232
Follow Us
Comments: 0
Vijay reportedly ignored his parents in the audio launch of "Varisu", according to a video that went viral in social media platforms. Many media portals came up with reports alleging that the renowned actor didn't give enough attention for his parents in the event. Now, in a recent interaction with a youtube channel, Shobana, his mother came up with a response. She said that the event was made to celebrate the film "Varisu" and it's protagonist Vijay and she didn't expect anything from their son in the grand event.
also read : "Manimegalai Planning To Do This" – Chef Dhamu Revealed For The First Time!!!
The most awaited audio launch of Thalapathy Vijay's "Varisu" took place at Nehru Indoor Stadium in a grand manner. The actor made his presence with thousands of his fans waiting inside and outside of the premises. Videos of Police conducting a lathi charge to calm the situation were doing rounds in internet platforms. In the meantime, a video of actor Vijay meeting his parents in the event went viral in social media as well.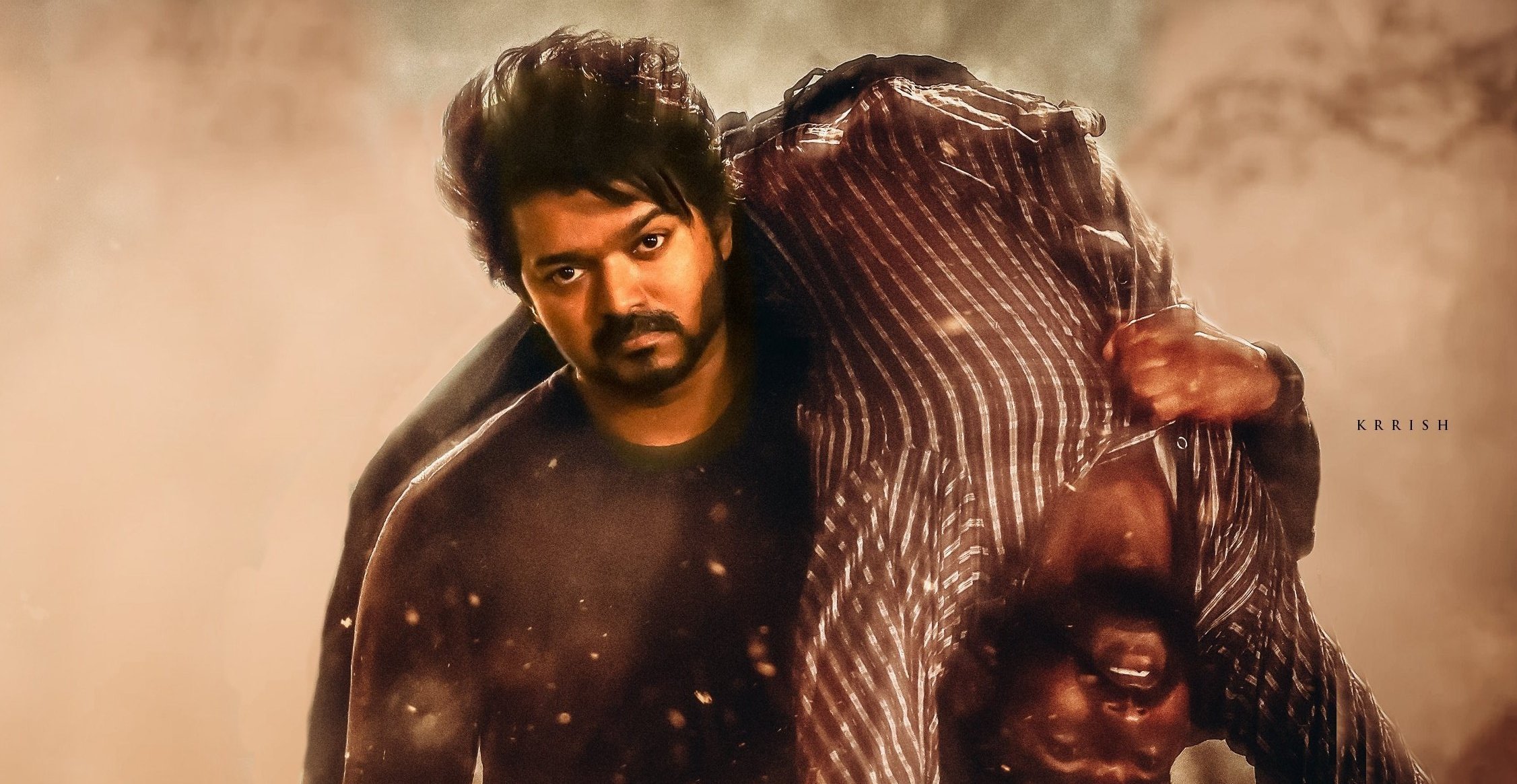 Relationship between actor Vijay and his father has always been under scanner. A couple of years ago, Veteran filmmaker and actor SA Chandrasekhar registered a political party with the Election commission of India. Moments after the filmmaker confirmed that he has started a political party in the name of "All India Thalapathy Vijay Makkal Iyakkam", his son actor Vijay issued a statement distancing himself from the party.
Vijay, in statement, made it clear that he has no connection with the political party started by his father and requested his fans not to support the party in any manner. "I came to know that my father has started a political party through media portals. I hereby inform that there is no relation between myself and the party, directly or indirectly." Vijay said in his statement. Through this statement, I am making it clear that I won't be controlled by that party in the future. Further, I request my fans not to join themselves with that party or to work for it. That party has nothing to do with our club" Vijay firmly said.
also read : Ex-Girlfriend Blackmailed Already Married Boyfriend With Intimate Pictures!! Check What He Did To Escape
The "Master" actor also warned that strict action will be taken against those who are using his name or his photograph or his All India Thalapathy Makkal Iyakkam for any kind of mischief.
Several other instances such as SAC who introduced Vijay to Tamil cinema, celebrating his birthday alone with his wife, hinted that things are not well between the duo. However, SAC often made it clear that he is in good terms with his son in several interviews.
Recently, in the audio launch event, Vijay who entered the stadium with thunderous response, was seen shaking hands with his fellow artists and other personalities from film industry. He who shook hands with his mother, hugged his father for a glance and went on to shake hands with others. Video of the incident caused huge controversy among the users of Internet platforms. Many online users alleged that Vijay failed to give enough attention for his parents.
also read : "Greeshma Forced Sharon For s*x Before Poisoning Him" – Chargesheet Revealed..!
Watch the video below :
பெத்த அப்பா அம்மா வ வீட்ட போயி பார்க்கமாட்டாராம்
ஆடியோ லாஞ்சு வரவச்சி கை கொடுத்துட்டு போவாராம் ….

என்னா மனுசன் இல்ல – வடிவேலு டெம்ப்ளேட்#அய்யோஅம்மாஆடியோலாஞ்ச்#Thunivu pic.twitter.com/okBM2aJ8EN

— தல அரவிந்த் (@aravinth43AK) December 24, 2022
Now, in a way of clarifying about the same, Shoba, in an interview, said "We were enjoying the grand event as guests. Vijay's duty at that place is to satisfy his fans and we didn't expect anything from him as well. We were happily enjoying the function and admiring the event. Those who write, will write anything as their wish. We are seeing him daily and we didn't expect anything from him as well. We were enjoying the function as guests"
Watch the video below :
#Vijay Mother #Shoba About Varisu Audio Launch Incident pic.twitter.com/BdMsoSQGts

— chettyrajubhai (@chettyrajubhai) March 9, 2023