"Why Should I Listen To You??" – TN FM PTR To PM Modi's Comment On Freebies
Finance Minister
Freebies
prime minister
Tamil Nadu
7 months ago
By Dhiwaharan
Days ago, Prime minister Narendra Modi made a comment criticizing political parties that promises freebies to people to gain political advantage. The BJP leader said that announcing freebies and providing them would not solve the problems permanently but will become a burden to honest tax payers. Responding to the statements of India's PM, Tamil nadu's Prime Minister Palanivel Thiagaraja asked why should he listen to the words of PM Modi and questioned about his qualifications in finance department.
Freebies have become a point of contention between centre and the states ruled by parties that are not part of NDA. Last week, Prime minister Narendra Modi shunned the political culture of offering freebies, to score electoral victories.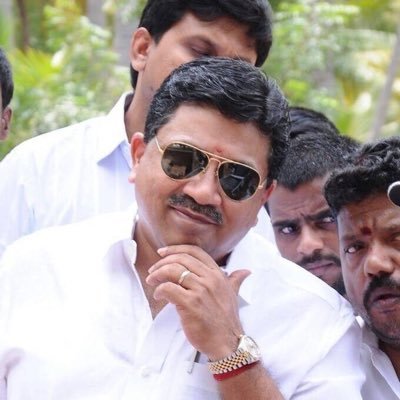 Modi said people who have tendency to avoid problems by adopting short cuts for political selfishness can never solve an issue permanently. "Those adopting short cuts may get applause for sometime and may gain political advantage but that does not solve the problem. Adopting a short cut will definitely result in a short circuit" PM Modi said.
"If there is selfishness in politics, then anyone can come and announce free petrol and diesel. Such steps will take away the rights of our children and prevent the country from becoming self reliant. Due to such selfish policies, the burden on honest tax payers of the country will also increase" he said.
Statement of the Prime minister made it to the headlines and a discussion was conducted in a national television. Tamil nadu's finance minister Palanivel Thiagarajan also took part in the show and was asked comment on the perspective of Modi.
Starting his answer by issuing an apology for having to leave at 7 : 30 as he has other things to do, the finance minister questioned what eligibility Modi has to make others listen to him.
"Either you must have a constitutional basis to say what you are saying in which case we all listen or you must have special expertise you must be double PhD in economics or you must have noble prize or you must have something that tells us you know better than us. or you must have a performance track record that you have grown the economy wonderfully or you brought down debt, you have increased the per capita income, you have created jobs . oh we will listen" PTR said while reacting to the question asked to him.
Watch the video below :
Tamil Nadu Finance Minister @ptrmadurai on revdi culture, "Why should I take somebody's prospective. On what basis should I change my policy for you."#BJP spokesperson @NarendraTaneja calls it 'arrogance'. #freebies #Newstrack | @rahulkanwal pic.twitter.com/Y34KyCKH8Y

— IndiaToday (@IndiaToday) August 17, 2022
"But neither of this true, why we should listen to somebody's view , what makes that gold standard, what makes that the word of god, I am believer, I believe in god, I don't think any man is god. why should i take somebody's perspective Election gave me the right to do, my Chief Minister gave me a job to do. I am doing it well. I am outperforming the Union government by a lot, I guarantee we will continue to do so far the next 3 years , we are huge net contributors to the union exchequer. Huge, 1 rupee goes and we hardly get 30, 33 paise, what more you want me to do. why should I Listen on what basis. Do you have constitutional basis? No Are you a financial expert? No Do you have noble prize? No. Have you performed better than us? No On what basis should I change my policy for you, is this some extra constitutional dictate coming from heaven. what are you talking about" PTR expressed his frustration.
Check out some of the reactions that surfaced regarding the answer provided by the state's finance minister :
என்னா அடி! இது கருணையே இல்லாத கொலை, ஏசப்பா! 🤣 @ptrmadurai pic.twitter.com/fR6fCX1RaT

— Azhagiri Sadhasivam (@SadhaaAzhagiri) August 17, 2022
பாஜக காசு கொடுத்து ஒரு செருப்பு தூக்கிப் போட்டாங்க. பி டி ஆர் ஒரே நிமிடத்தில் ஒன்றிய அரசுக்கு ஆயிரம் செருப்படி கொடுத்துட்டார். https://t.co/rgUrovEPcT

— Tea (@teakkadai1) August 17, 2022
It's like watching WWE Super Star Steve Austin's match when ⁦@ptrmadurai⁩ sir is at debate against Sanghis pic.twitter.com/1J0m0K6wVX

— Vignesh Anand (@VigneshAnand_Vm) August 17, 2022
பதில்னா இப்படி இருக்கணும்! 🔥

எங்களுக்கு அட்வைஸ் பண்ணுற அளவுக்கு நீ என்ன சாதிச்சு கிழிச்சுருக்கன்னு மொதல்ல சொல்லுன்னு ஏறி மிதிச்சிருக்காரு! https://t.co/603L9xvC7T

— பூதம் (@angry_birdu) August 17, 2022
PTR today 😂😂😂pic.twitter.com/fCmEZJAqdr https://t.co/lTGsS8UwHy

— 𝗟𝗼𝗹𝗹𝘂𝗯𝗲𝗲 (@Lollubee) August 17, 2022
Double Phd in Economyங்கிறதுலாம் entire political science மூக்க குறி பாத்து எறிஞ்சிருக்காரு..
யார்றா நீ கோமாளினு.. 😂😂
PTR on 🔥🔥🔥🔥🔥
pic.twitter.com/CyAMfTgOsM

— Priya (@DrHolyhemp) August 17, 2022
Fail ஆன முட்டாப்பயலுங்க சொல்றதைலாம் நான் கேட்கனுமாடா 😂🔥 pic.twitter.com/CvZxpdEXpZ

— மிருதுளா (@mrithulaM) August 17, 2022
~ நல்லவேளை, Teleprombter இல்லாம பேசத்தெரியுமா ன்னு கேட்கல.. கோவத்துல PTR அதை மறந்துட்டாரு.. pic.twitter.com/xmqhvHaFkF

— ஜோ…😎😎 (@ItsJokker) August 17, 2022
பழனி மாம்ஸ் be like

படிச்சு ஏதும் இருக்கியா?
நோபல் ப்ரைஸ் ஏதும் வாங்கிருக்கியா?
இதுக்கு முன்னாடி ஏதும் சாதனை ?
எதையாச்சும் முன்னேத்திருக்கியா?

அப்புறம் என்ன மயித்துக்குடா நீ சொல்றத நான் கேக்கணும் 😂😂😂 https://t.co/H4ZENC6ArG pic.twitter.com/KNLy5jWsj6

— அசால்ட்டு சேது (@Magizhmaaran) August 17, 2022
Anchor to PTR ~

சார், பார்த்து பேசுங்க.. இந்த கேள்விய கேட்டது நம்ம மோடி ஜி..

PTR ~ pic.twitter.com/NjaAS3sYeg

— ஜோ…😎😎 (@ItsJokker) August 17, 2022
மோடி: இலவசங்கள் கொடுக்கிறதுனால நாட்டு வளர்ச்சி பாதிக்குது

தலைவர்: பிடிஆர் கிட்ட இது பத்தி உங்க கிட்ட பேச சொல்றேன் pic.twitter.com/12D9OWiQkb

— மிருதுளா (@mrithulaM) August 17, 2022
அவரு என்ன பொருளாதாரத்துல நோபல் பரிசு வாங்கி இருக்காரா இல்ல டபுள் டாக்ட்ரேட் முடிச்சு இருக்காரா?? என்ன கூந்தலுக்கு நான் அவரு பேச்சை கேக்கனும்ன்னு கேட்டாரு பாருங்க தம்பி நெஞ்சமெல்லாம் புண்ணா இருக்கு pic.twitter.com/giXzoT4ZUO

— 🌟🌟Dr.Crow🌟🌟 (@krishnaskyblue) August 17, 2022