Why Hashtag "Kanthuvatti Rajini" Is Trending In Twitter ??
Written by Dhiwaharan Published on Jan 30, 2020 | 10:38 AM IST | 100
Follow Us
Comments: 0
Superstar Rajinikanth who is known for his onscreen appearance among the people of Tamilnadu, has been making it to headlines for various reasons quite recently. The 70 year old actor who is surprising his fans with the announcements of his upcoming movies, is about to contest for the Chief minister post in the upcoming election in Tamilnadu.
[wp_ad_camp_1]
His recent speech about Periyar in the 50th year celebration of "Thuglak" magazine created controversy as he said that Periyar abused Lord Ram and Seetha in one of his rally. The actor denied to apologize for his remarks and said that he quoted only what he heard. After that, Rajinikanth trended in the social media platforms for his participation in world famous adventurous survival show with Bear Grylls. Meanwhile, The Madras High Court has dismissed as withdrawn the appeals filed by the Income Tax department against actor Rajinikanth for not providing proper accountings for his income in the years 2002-2005.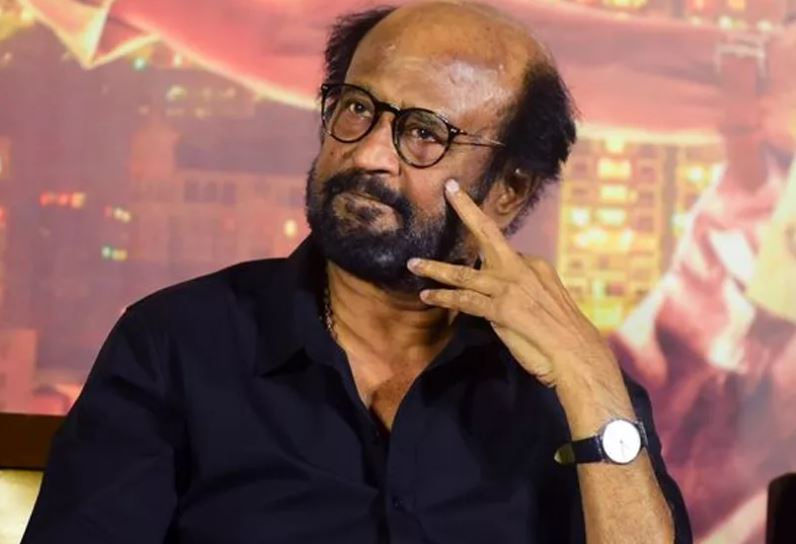 The department has decided to withdraw the plea because of its recent decision to desist from initiating appeals in cases valued below Rs 1 crore whereas in this case, the value stands over Rs 65 lakh. Rajinikanth had disclosed Rs 61.12 lakh, Rs1.75 crore and Rs 33.93 lakh as his income for the years 2002-03, 2003-04 and 2004-05 respectively.
Now a recent report of The Hindu, had claimed that the actor was involved in "Money Lending business". During 2002 to 2005, Rajinikanth had offered a loan amount of Rs.1.95 crores at an interest rate of 18% to K.Gopalakrishna Reddy. He reportedly provided another 60 Lakh rupees to a financier named as Arjun Lal. One Sashi Booshan received Rs. 5 lakh from the actor and Sonu Pratab got Rs. 3 lakh. Rajinikanth also provided Rs. 10 Lakh of loan to Murali Prasad.
[wp_ad_camp_1]
Rajinikanth had claimed that he faced a loss Rs.33.93 lakh in the year 2004-2005 as he couldn't collect the money from those who bought loan from him. However, Income Tax department suspected that Rajinikanth might say that he got involved in the money lending business only to avail himself of the benefits of "bad debts".
While replying to the question of Income Tax department, Rajinikanth has reportedly said that he got involved in the business without knowing that it is "Money Lending" business." He also claimed that he has given the money only to his friends.
However, this news grabbed the attention of Netizens who started trending hashtag #கந்துவட்டிரஜினி. The hashtag trolls the actor for involving in the business with various kind of comments.
Check out some of them below :
எல்லார்ட்டயும் இருந்து "சேட்டு" வட்டி வாங்கிட்டு இருக்கும் போது,

ஒருத்தன் மட்டும் "சேட்டு கிட்டயே" வட்டி வாங்கிட்டு இருந்தான்.#கந்துவட்டிரஜினி pic.twitter.com/fUk2lvVQEn

— ஜோக்கர்… 😎😎 (@ItsJokker) January 30, 2020
ROFL 😂😂😂#கந்துவட்டிரஜினி pic.twitter.com/uxPTQUbm4c

— sujiprabhu (@Suji_prabhu) January 30, 2020
Kids. : 8.22%
Adults. : 12.99%
Legends. : 16.99%
Superstars. : 18%#சூப்பர்சங்கிரஜினி #கந்துவட்டிரஜினி

— UncouthVillageYouth (@UncthVllgeYouth) January 30, 2020
[wp_ad_camp_1]
Bank : 8% interest
Pawn broker : 10% interest@rajinikanth : 18% interest 😯😲

cc : karthic

#கந்துவட்டிரஜினி pic.twitter.com/tNdNQy6Hd1

— Unofficial IT Wing 🖤❤ (@Unoffl_IT_Wing) January 30, 2020
கடன் கொடுப்பது உறுதி
வட்டி பின்னர் அறிவிக்கப்படும்#கந்துவட்டிரஜினி pic.twitter.com/uJxpjJDcY9

— Jeevanand 🇮🇳 (@R_Jeevanand) January 30, 2020
What do you think on these reactions ?? Comment your views below !!