The search for the word "idiot" on Google apparently saw a jump after it was found a few months ago that it threw up images of US President Donald Trump. On Tuesday, American lawmakers attempted to understand how Google search algorithms worked and asked the tech company's CEO Sundar Pichai about this particular case.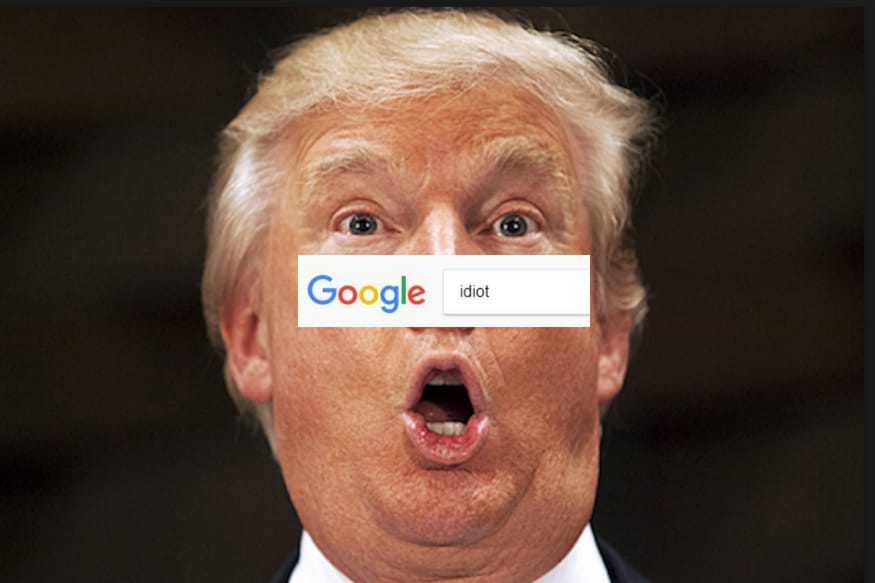 Republican congresswoman Zoe Lofgren posed the question during a grilling of the Google executive by the House judiciary committee. Pichai replied that the search results are based on ranks that takes into account over 200 factors, including relevance and popularity, to find the best results for a query. The questioning came after Trump's multiple tweets accusing Google's search engine of promoting negative news articles about him.
[wp_ad_camp_1]
As Google CEO Sundar Pichai appeared in front of a bunch of US lawmakers recently he had to answer some bizarre yet hilarious questions.
One of them was by a sitting US Congresswoman Zoe Lofgren who asked why does the search engine shows "Donald Trump's" images when you search "Idiot" on google image.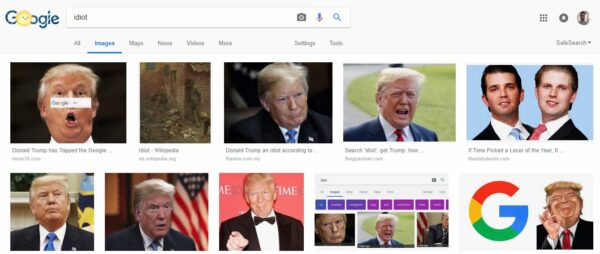 Well, that's true. It does show some images of "Donald Trump" when you search "Idiot" in Google Images but those who understand Google even a little bit know that it's not a person from the company giving out the images to make his fun.
[wp_ad_camp_1]
Pichai, in a very humble but confident tone, explained to her how search engine takes the "search keyword" and matches it with the content on billions of copies of pages and images available on the Internet. It shows results considering parameters like relevance, freshness, popularity, how other people are using it, at any given time we try to rank and find the best results of that query.
He further explained that Google evaluates the same with guidelines to make sure the process is working.
Pichai's explanations were not much convincing for her and she immediately asked-
"So it's not some little man sitting behind the curtain figuring out what we're going to show the users?"
Watch the video below-
CONGRESS: "When I type in the word 'idiot' images of Donald Trump appear."

GOOGLE: "Yeah, we told you it works." #GoogleHearing pic.twitter.com/SMofyukcdd

— Mrs. Betty Bowers (@BettyBowers) December 11, 2018
[wp_ad_camp_1]
The Google chief was also asked if it was an example of political bias in algorithms, which he denied. Still, some Republican lawmakers on the panel refused to believe an individual or a group of people at Google could not change the algorithms and manipulate the search results arbitrarily.