"Why Are You Cornering Me? " – Actress's Question To Director On Stage Created Controversy
Written by Dhiwaharan Published on Nov 28, 2022 | 16:51 PM IST | 138
Follow Us
Comments: 0
Actress Sai Priya's question to her director Vadivudayaan, on stage, has caused a controversy among the press reporters, film crew and the public. The actress asked why she is being cornering and why her name is being avoided regarding the film. She also asked the filmmaker whether she is the heroine of the film not and asked the director to follow ethics in his next movie.
View this post on Instagram
"Pambattam" is an upcoming movie starring "Naan Avanillai" fame Jeevan, Rittika Sen, Sai Priya, Mallika Sherawat and others. Vadivudaiyan who directed films such as "Thambi Vettothi Sundaram", "Pottu", "Sowcarpettai" has directed the film and a press meet for the film took place recently.
While actress Sai Priya was giving her speech, she questioned the director on why she is being ill treated and why credits are being denied for her. "You committed me in this film by saying that I'm the heroine of the film, right?" Sai Priya asked Vadivudayan in the press meet.
View this post on Instagram
"But things are happening here in a different way" she further said. "I don't know why but it looks like I'm being cornered. You committed me in the film saying that I'm the heroine of the film but now, you are saying that I'm an "important character". Secondly, I don't know why you are cornering" the actress further said.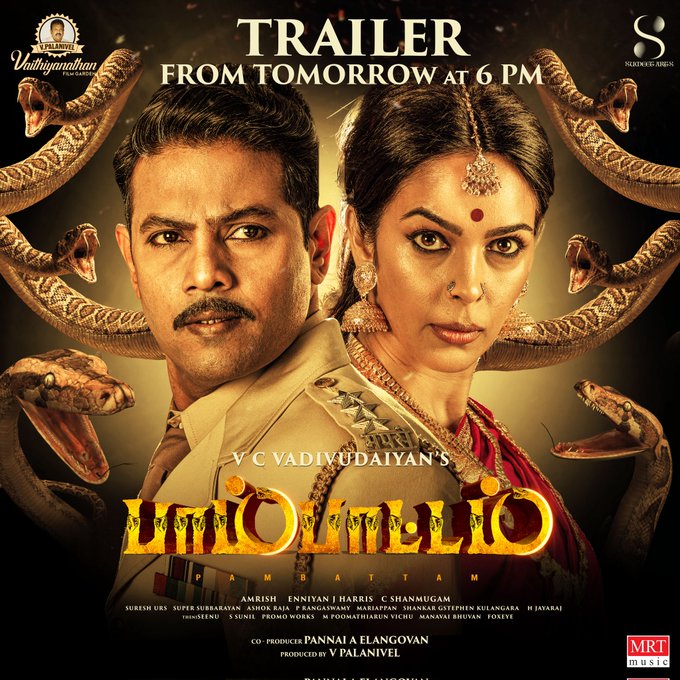 "My name is missing in several places as well. See, we don't have any problems personally, am I right?? You can't show your anger on others towards me. You should respect the amount of work I have invested for this movie. I have worked day and night for the film with you. You should be mindful while making a film after working with significant actors" Sai Priya said to the filmmaker with the presence of media and press.
Watch the video below :
Sai Priya, previously, worked in a film named "Yutha Satham". In the press meet of " Pambattan", the actress also impressed the reporters by talking in Tamil and by giving a speech about the importance of language Tamil.