"Whole House & Host Targets This One Lady !! Why ??" This Season 1 Contestant Lashes Out On Season 2 BIGG BOSS !!
CM / Updated: 2018-08-20
16:07 IST
By Dhiwaharan
Kamal Haasan was unsurprised as Vaishnavi was evicted from the Bigg Boss Tamil house. The episode began with contestants speaking about each other's strategy. Riythvika was considered the fairest when it came to her observations about other contenders while Daniel was seen as one with a strategy to win the game. After Saturday's episode when Yaashika didn't stand up for her friends, other housemates concluded that she was a scheming, cold hearted person.
[wp_ad_camp_1]
Riythvika is told by everyone that she is the most focussed of the contestants and she is not attached to anyone in the house, while others have atleast one person that they are close to. Mahat and Aishwarya were both told that their anger is their weakness. After the discussion was over, Kamal announced that Janani was in the safe zone. He also revealed that Vaishnavi was evicted this week. Before leaving, she advised other housemates about one habit of theirs thay they must give up on in order to win. With just a month left to the finale of the show, Vaishnavi was not happy to leave the house but she accepted the audience's decision and left.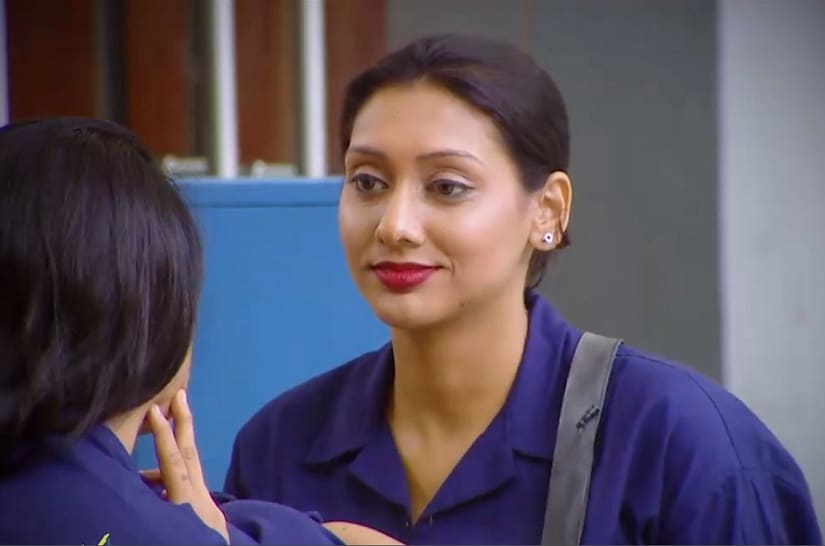 After she left the house, contestants sat down to discuss what happened over the weekend. Mahat tells Balaji, Janani and Riythvika that he wants to be nominated as he is done. He then spoke to Janani about how it was Aishwarya and Yaashika who hated Mumtaz, but in the end he got caught up in their cold war. He was unhappy about how Yaashika stayed silent during the argument when she was the one who started it all.
Other housemates tell Mahat to not get influenced by her from now, and say this was his own fault and he brought it upon himself. However, Mahat told Aishwarya that his affection for Yaashika was unaffected by what she did. He also told Aishwarya that she should tell Yaashika that the sincerity of his feelings won't change.
[wp_ad_camp_1]
Meanwhile Actress Harathi one of the contestant of BIGG BOSS season 1 criticized on Kamal Hasan's hosting and every other contestants attitude towards Mumtaz. As it is evident that Mahat and Aishwarya accused Mumtaz for no particular reason in Sunday night's episode.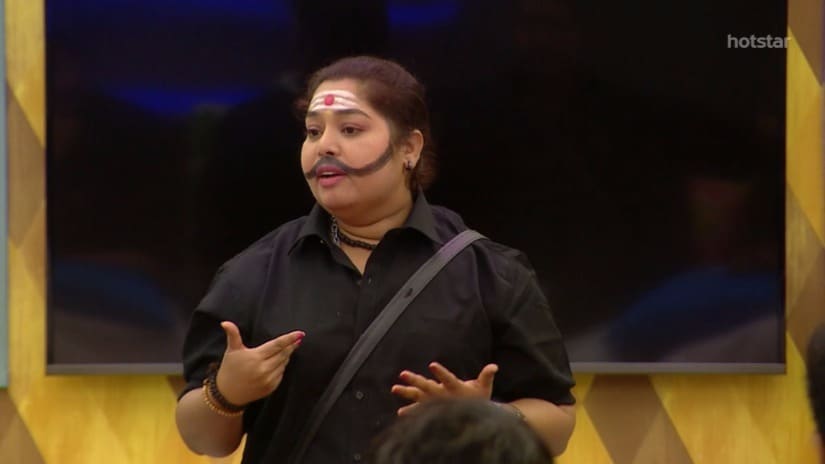 Harathi wrote "#mumtaz pray pandrathu #aishu & #mahath Bayama irukkaam
prayerkku edhukku bayapadanum?? Edhu bayapadum?? oru ladya whole house +host targets?!?! Poren soldravangalai poga vidama door lock pannadhu thappu send out aish&balaji door thorandhathu paarthavudan beedhiaitanga"
#mumtaz pray pandrathu #aishu & #mahath Bayama irukkaam🤔prayerkku edhukku bayapadanum?? Edhu bayapadum?? 😂😂 oru ladya whole house +host targets?!?!
Poren soldravangalai poga vidama door lock pannadhu thappu send out aish&balaji😂😂door thorandhathu paarthavudan beedhiaitanga

— Actress Harathi (@harathi_hahaha) August 18, 2018
She says "Mahat & Aishwarya are saying that it is scary seeing Mumtaz praying. what is there to scare ? which would scare for prayers ?? Whole house and host targets one lady ? It is wrong stopping someone who is willing to go. Send out Aishu & Balaji. They panicked in big time after the opening the door !!"
[wp_ad_camp_1]
On seeing her tweet so many of her followers replied her. Here's some of them :
Y she can't say that she is best performer. It was her idea to steal the money and stick it to the case.coz of which rithvika was not able to steal the money.she controlled mahat whenever he went against rules.she also stitched most of the dolls.

— gv1 (@gv1mcv) August 18, 2018
She did fair supervision of the opposite team dolls.Also every one has the right to stand up for themselves. It is a game not some social activity to sacrifice for others.also she didn't argue over it .it is just a opinion she kept and went with the majority.

— gv1 (@gv1mcv) August 18, 2018
Everyone will have a situation were they will be selfish. No one is saint here.I'm just saying that Mumtaz didn't do a big crime to be cornered like this in the house.Mahat and Aishwarya who are self boasting that they are righteous are the biggest hypocrites in the whole house.

— gv1 (@gv1mcv) August 18, 2018
Agreed Mahat and Aish not great but they are not deliberately targeting her they feel she is an actor and they are giving their reason clearly.
Why Mumtaz asked Y to nominate J when she is speaking nicely to J. That s clear hypocrisy.

— Raj Kumar (@lkrajkumar) August 18, 2018
Who are mahat and aish to blame Mumtaz ? when from day 1 mahat is nice to sendrayan but he has nominated him most of the times.from first week he has nominated him .here everyone in the big boss has nominated even when they speak nice to ppl.

— gv1 (@gv1mcv) August 18, 2018
Ur guts to share ur thought is geniune . We known that it fans of Kamal sir me too. But truth is truth. @vijaytelevision giving false information to him I think

— tharavt (@KananVarathan) August 18, 2018
Yes.. actually we have to learn many things from her pic.twitter.com/wn5zK2KeBt

— தீப்தி (@itzs_deeps) August 19, 2018
Prayer ki pai thane bayapadom 😂😂😂

— Lydia Domnic (@LydiaDominic2) August 18, 2018
I really appreciate your guts to share your genuine thoughts . Hats off mam …. netri kann thirapinum kuttram kutramae

— Sindhuja (@Sindhuj18935097) August 18, 2018
Well said Aarthi. No one has the rights to degrade someone's prayers, religion n belief. @ikamalhaasan shd have punished Mahat n Aish for caliing #Mumtaz for calling 'pombala', 'pei' etc.,😡

— Vijay (@Vijay1680) August 18, 2018
Avarea Mumtaz than target pani every week question ketkuraru.

— Pavithya (@Pavithya2) August 19, 2018
Sooper sister host +housemates targeting mumo

— Gururahul (@arunagirig07) August 18, 2018
Echa pombala porukki keduketta jenmam thuu mahath nayae Aishwarya thuu

— Ril Riya (@RilRiya) August 18, 2018
Epic reply frm mum 32yr old guy scard of ghost… 😂😂😂😂# cool attitude👌🏻👌🏻👌🏻

— Its me @Inay (@077d61b7e246484) August 18, 2018
mahat aiswarya rendume paithianga…idhu rendaum viratita ellarukum nimadhi

— dee (@dee71224402) August 18, 2018
Aishwarya shameless creature and mahat senseless creature. Inorder to hide their faults, they r redirecting the concept towards mumtaz nd blaming her. Kamal sir episodes r only for applauses.. Totally waste and biased. Every1 including kamal sir targetting mumtaz. Sad truth

— Shakila Raju (@SHAKIRAJU) August 18, 2018
Romba bayamaa irundha, #aishu & #Mahat door valiya veli varalam, illana vara veppom 😁 #Mumtaz @mumtazarmy #MumtazArmy

— @Ashok (@Ashok58165059) August 18, 2018
I like ur honest most of the time kamal not asking anything mahat using pombala pombala . And hurting words no comments from kamal

— Clinton Fdo (@aclintonfdo) August 18, 2018
Madam you need some real guts to say this. ..Hatssoff 💪👌👍😎😎

— பிலால் (@mdbilal10) August 18, 2018
Neegalavathu unmaiya urakka solringale . Season 1 la Nichayama @ikamalhaasan sir "ungal naan"nu sollum pothu namma nenaikuratha apdiye pesuraaru nenachurken but ippa athe vaarthai keta yerichala kelaputhu bcos engala neega represent pannala nenaikurathu 1 nadakurathu 1

— Ramziya (@RamziyaKhaleel) August 18, 2018
Prayers ku edu bayapadum??? Saatan dan… Pottu thaaku ma🤗🤗🤗👌👌. Intha dialog anga varalyeee😲😲😲

— Sweta Sahoo (@SwetaSahoo12) August 18, 2018