Who Is This Hari ?? Phone Call Audio Released
Written by Dhiwaharan Published on May 19, 2020 | 22:29 PM IST | 244
Follow Us
Comments: 0
Investigative Journalist Nakkheeran Gopal continues to reveal the hidden facts behind Kaasi who preyed more than 90 girls. Kasi or Suji is 26 year old youth from Nagercoil who got arrested for betraying more than 90 girls in the name of love. He mostly targeted young doctors and medical students and reportedly shot intimate videos of them to extort money from them. Being an unemployed, Kasi alias Suji finished his college studies and extorted lakhs of rupees from women so far.
[wp_ad_camp_1]
Among 7 of his accomplices of the accused, only one guy named as Tyson who helped him in editing the obscene videos has been arrested by the police so far. All the others are very well known to Police officers and for public but the arrest is not taking place as two of them are lawyers and one of them belongs to a powerful political party. Suji spent all the money he earned through blackmailing women to these people.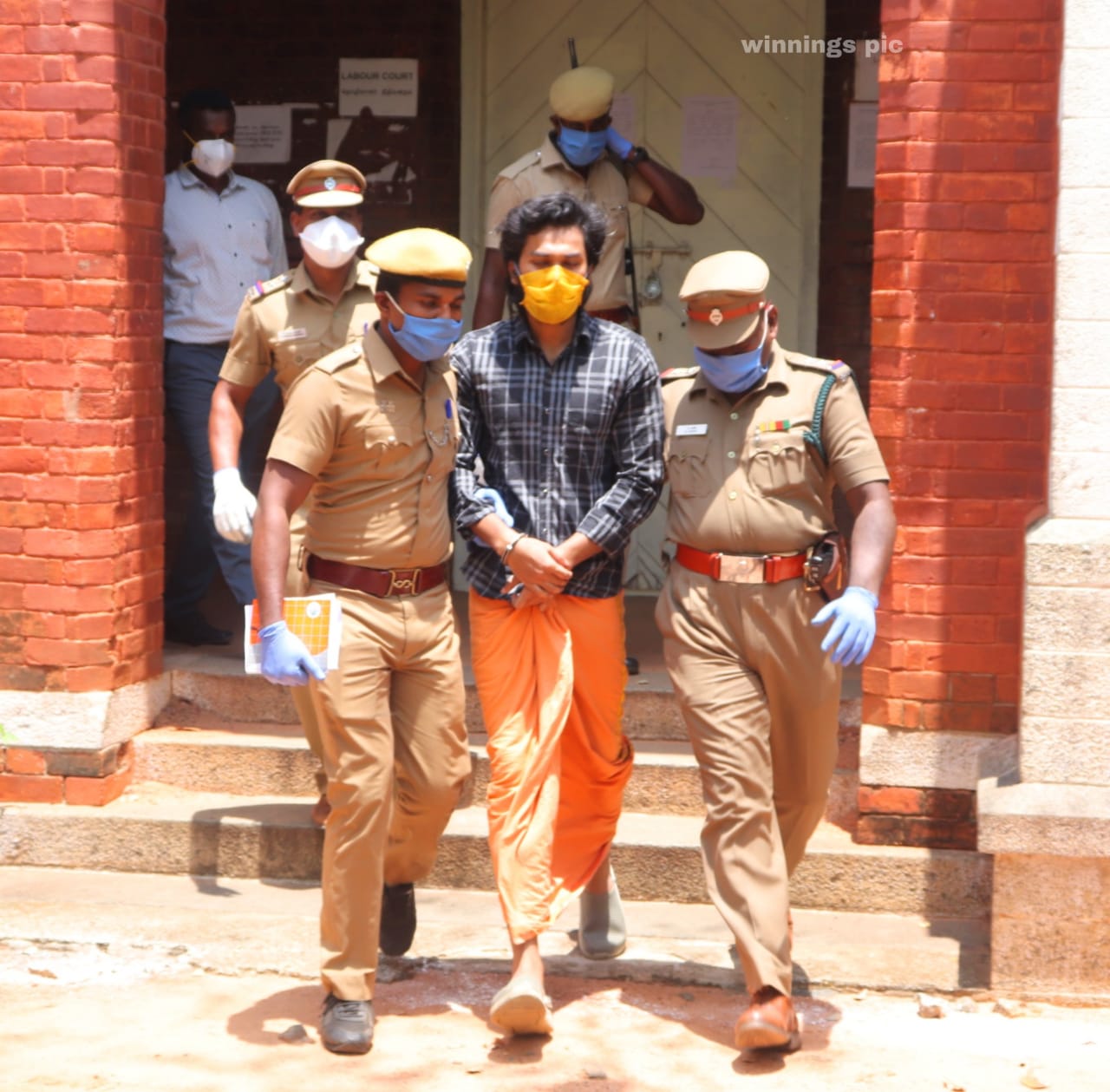 Now, Hari, a lawyer who is believed to be one of the main accomplice of Kaasi has interacted with media through phone call conversation. The report of Nakkheeran youtube channel says that Police officers are not taking any sort of action against Hari, despite of witnessing several evidences against him. The report further says that a popular Doctor in Trichy who is connected with higher officials of police department is the reason behind this. The Doctor who is said to be relative of Hari, reportedly helped many higher officials in having luxurious outing in Kerala and Kanyakumari through Hari. Police are neglecting Hari in Kaasi's case to show their gratitude towards the Doctor, says the reprt.
[wp_ad_camp_1]
When Nakkheeran team approached SP Srinath with all the informations they have against Hari, he reportedly replied by saying that there is no evidence against Hari has been caught yet. "To avoid the personal details of the complainers from getting leaked, the investigation is being conducted secretly" said Sp Srinath according to Nakkheeran.
Watch the video here :
Source : Nakkheeran
"I know him for past 1 year and 3 months through a Gym. He approached me seeking advice to join in law college. Then he accompanied me when I visit court regarding cases and will come with me to Police stations. That too not very often. I never knew any of his affairs with women. I will not be present in any of the photographs or videos of himself with women. You can ask the victims if they ever saw me with him" said Hari in an interaction with a reporter of Nakkheeran. (Also Read : Nagercoil Accused Kasi's Phone Call Audios Leaked !!)
[wp_ad_camp_1]
"One can accuse anyone they want but they should prove it with evidence. I was the one who asked the complainer to approach police first. Why should I do it if I was involved ?" he asked. "He lured victims during 2008, 2009, 2010 and 2018. I met him first only during 2019. I was never aware of his character. I started avoiding him only after a Sub-Inspector warned about his character to me. He is getting punished for what he did. I am 50 years now. Why should I use girls at this age that too using this Kaasi ??" he asks who further says that asked him to delete a video he posted in Instagram addressing Pollachi issue. "But he never deleted it. That's when I started hating him" he added.