"Who Is Balakrishna ?" Is Trending In Internet After The Statement He Made Against A.R Rahman !!
By Dhiwaharan
After the controversial statement made by Nandamuri Balakrishna on legendary musician A. R Rahman, social media platforms started trending the hashtag "Who is Balakrishna ?" to troll him. The Telugu actor sparked controversy after by claiming that he doesn't know who A.R Rahman is and doesn't care for his music and the achievements he made world wide. The 61 year old actor made the statement while interacting with a Telugu channel and the video went viral among the Internet audience.
[wp_ad_camp_1]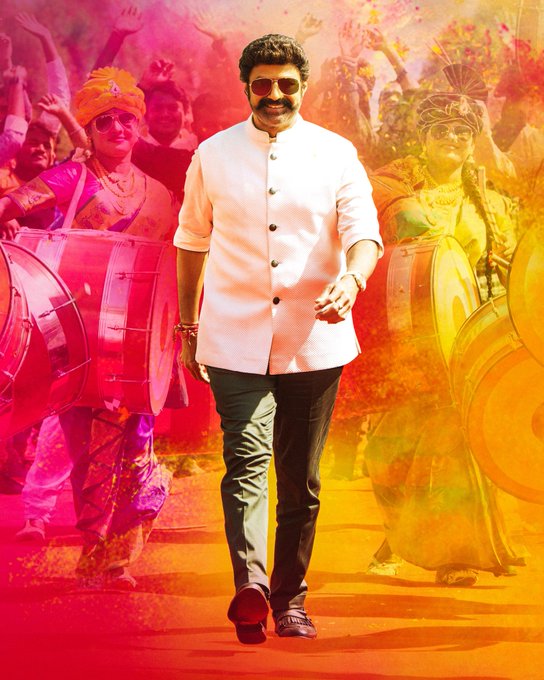 Despite the music of his film "Nippu Ravva" which was released in the year 1993 was composed by A.R Rahman, the statement made by the senior actor gained him trolls and criticisms. "I don't know who is Rahman. I don't care. Once in a decade, he gives a hit and gets an Oscar award" said the actor in a recent interview.
In the interview, Balakrishna went on to add that he doesn't even value Bharat ratna award, India's highest civilian award. He expressed his belief on the coveted award not being worthy of his late father NT Rama Rao. "All these awards are equal to my foot. No award can compensate the contribution my family did to Telugu cinema. I feel that Bharat Ratna is equal to my father's toenail. The awards must feel sad, not my family or father" he said in the interaction.
Watch the video below :
How can a senior actor like #Balakrishna talk about Indian legend #ARRahman? Will people accept if a similar thing is being spoken by a Tamil actor on #Rajamouli? pic.twitter.com/ILMPDvjsVe

— Troll Cinema ( TC ) (@Troll_Cinema) July 20, 2021
[wp_ad_camp_1]
Balakrishna also compared himself with Hollywood director James Cameron in the interview and said that he will finish his films sooner than the latter. "Unlike the Hollywood filmmaker James Cameron who takes a year to complete a film, I would like to wrap up my shootings quickly. I give more hit films in less time through the way I work said Nandamuri Balakrishna.
This is not the first time Balakrishna is being subjected to controversy as he caught slapping people, including his fans in public. Videos of himself doing the same made headlines in the past. Now, on seeing the arrogance he displayed, fans started slamming him by trending the hashtag "Who is Balakrishna ?". Under the hashtag, videos of himself doing impossible stunts in his films and the videos of him making fun of himself are being uploaded to troll the actor.
Check out some of the tweets under the hashtag below :
#whoisbalakrishna ? He is a legend pic.twitter.com/1sqoTH9HuR

— AD (@cricadharsh) July 21, 2021
Ball Ayya – i didn't know AR Rahman

🇮🇳 People : Gotha who the fuck are you da clown#WhoisBalakrishna pic.twitter.com/hAJxsCxuKr

— Introvert (@raajstr686) July 21, 2021
How the hell did this arrogant clown become famous ?

Slapping people working for him & his fans . Such a filth 💦

Thank god, ARR is not known by a clown like him.#whoisbalakrishna pic.twitter.com/JZVxWmvqVx

— Manoj (@jstanothahuman) July 21, 2021
Why is #whoisbalakrishna
Trending in India 😯😜😂

The Name is #ARRahman 💥😎 pic.twitter.com/QzC61A5OVs

— Kaajal Pasupathi (@kaajalActress) July 22, 2021
[wp_ad_camp_1]
#WhoIsBalaKrishna Who are you ??? pic.twitter.com/JDYU3lOcwL

— SHANKARCHIYAAN (@Naresh2Shankar) July 21, 2021
#WhoIsBalakrishna

Who slaps his fans
Who degrades The Bharath Ratna
Who always Brags about their family history & not consider others as competitors
Who holds certificate
Who holds the highest disaster records of Tollywood
And biggest comedian in his movies,

— 𝐒𝐚𝐦 𝐉𝐨𝐡𝐧𝐕𝐢𝐤™ (@Sam_JonVik) July 21, 2021
Know your level before commenting someone !@arrahman #WhoisBalakrishna#ARRahmanThePrideofIndia pic.twitter.com/dUNIROe8ps

— Sharoun ARR Fan (@ARR_Stan) July 21, 2021
#whoisbalakrishna I think comedy piece😆😆😆😅😅🤣🤣 ashamed by their own industry pic.twitter.com/7tuvXgzfhe

— மணிபாரதி (Wear Mask😷 avoid Outing) (@Mani_Bharathi_C) July 22, 2021
#whoisbalakrishna 😂 king of comedy 😂 pic.twitter.com/3kIUD3qwx9

— வேலுபிரபாகரன்🇰🇬(tamildesam) (@worldwidetamilz) July 21, 2021
Who is Balakrishna ? Is he a porn actor ?#Whoisbalakrishna pic.twitter.com/IY6mwWbici

— • (@itz_Shylesh) July 21, 2021
#whoisbalakrishna
I think he himself doesn't know who he is..😂

Joker p***a da nee 😂 #Balakrishna

Never ever mess with #ARRahman and his fans 😈 pic.twitter.com/SLiwnFMLUo

— Vishvak (@Vishvakelumalai) July 21, 2021