Which Actor Has The Best Offline Look?? Debate Between Kollywood Fans
Written by gokul krishnan Published on Jun 17, 2023 | 03:39 AM IST | 88
Follow Us
Comments: 0
Which actor of Tamil cinema are good?. Actors like Vijay, Surya, Ajith, Dhanush, Karthi, and many others have gained immense popularity for their on-screen personas that often resemble superheroes. However, it is essential to recognize the stark contrast between their on-screen avatars and their personal lives, where simplicity reigns supreme. Recently, a few fans of Surya have sparked controversies on Twitter by discussing the "best offline look" of Surya and Vijay. In this article, we explore the fascination surrounding their on-screen appearance and the significance of their down-to-earth personas off-screen.
also read: Poonam Kaur Got Totally Disappointed Over "Adi Purush" !!
When it comes to Tamil cinema, the larger-than-life portrayal of characters has become a trademark. Actors like Vijay, Surya, Ajith, Dhanush, and Karthi have successfully captured the audience's imagination by essaying roles that often require them to display extraordinary abilities, fight against injustice, and emerge as saviors. The meticulously crafted costumes, action sequences, and charismatic screen presence of these actors elevate them to the status of on-screen superheroes.
Behind the glitz and glamour of the film industry, actors like Surya and Vijay lead remarkably simple lives. Despite their massive stardom and fan following, they maintain a humble demeanor off-screen. This contrast between their on-screen and off-screen personas adds to their appeal, as it reinforces the fact that they are real people who connect with their audience beyond the silver screen.
also read: Food Delivery Boy Wrongly Accused By Minor Girl & Got Thrashed!!
The allure of Tamil cinema lies not only in the exceptional acting and grandeur but also in the authenticity of its actors. Surya and Vijay, known for their remarkable performances and relatability, have won the hearts of millions. Their ability to portray diverse characters convincingly while remaining grounded in reality is a testament to their talent and dedication.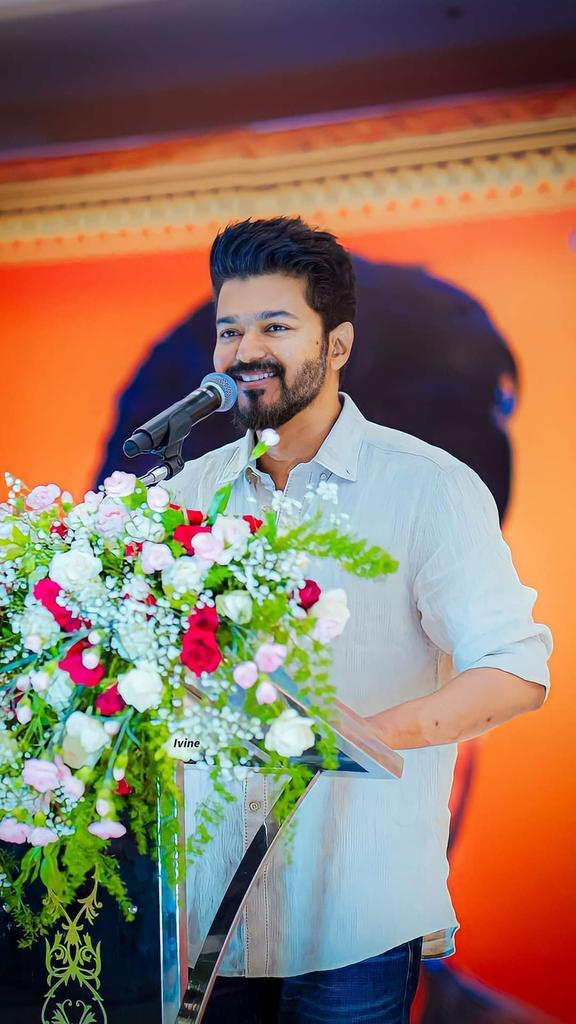 In the age of social media, fans have a platform to express their opinions and engage in discussions about their favorite actors. However, it is important to approach these conversations with respect and sensitivity. While fans may engage in debates about their idols' offline appearances, it is crucial to remember that personal preferences vary, and individual beauty standards differ. Constructive discussions can contribute positively to the fandom, but controversies that perpetuate negativity should be discouraged.
also read: Tamannaah's Recent Post Received Negative Comments From Fans!!
When we discuss the best offline looks of actors like Surya and Vijay, it is essential to understand that their charisma and appeal extend beyond physical appearance. Their genuine nature, philanthropic endeavors, and dedication to their craft contribute to their overall appeal and fan base. It is this combination of talent, authenticity, and relatability that makes them true stars in the hearts of their fans.
Here is the tweet below:
His ofline looks 🔥🔥🔥 https://t.co/69MDljJZ2D pic.twitter.com/z8mjKnbvuh

— ꧁•⊹٭𝙹𝙰𝙼𝙴𝚂 @ 𝚅𝙴𝙴𝚁𝙰٭⊹•꧂ (@pokkirijms) June 17, 2023
His Offline looks 😌❤️ pic.twitter.com/WpmLdZt7lu

— Ayan Anirudh (@AyanOffl) June 17, 2023
Handsome 😍
#Thalapathy Vijay latest look 🥰#Leo @actorvijay #ThalapathyStudentsMeet pic.twitter.com/HHrenuojXF

— Anupama Anu 👑 (@AnupamaOffline) June 17, 2023
Tamil cinema has given rise to a multitude of talented actors who mesmerize audiences with their on-screen performances. Actors like Vijay, Surya, Ajith, Dhanush, and Karthi have not only become synonymous with blockbuster movies but also gained immense popularity for their portrayal of larger-than-life characters. However, it is equally important to appreciate their off-screen simplicity and the authenticity they bring to their roles. While controversies may arise surrounding their offline looks, it is crucial to focus on the complete package they offer as actors, philanthropists, and role models. Ultimately, it is their talent and connection with the audience that truly defines their success in the world of Tamil cinema.