Articles
When Rajinikanth Said "Bayangaramaana Aalu Sarr Neenga" To Vivekh !! WATCH
The demise of actor Vivekh left the Tamil speaking social media space in a dejected state. With many paying their last rites by visiting his residence at Virugambakkam, a number of fans has been sharing his iconic dialogues and scenes from the movies he acted. Vivekh is known for making comedies in his movies with a touch of his lateral thinking ability. He talked about providing education to oppressed children, caste discrimination, superstitious beliefs in Tamil culture, ideologies of reformer Periyaar, dreams of Abdul Kalaam, poems of Bharathiyar and about many other progressive developments for the society through his films.
[wp_ad_camp_1]
Since the news on the demise of the actor surfaced, fans couldn't resist sharing the evergreen videos from his films, interviews and the dialogues he uttered. A video of Vivekh himself disclosing about how he stole a scene in Rajinikanth starring "Sivaji" and received credits for it from the lead himself.
Rajinikanth and Vivekh acted together in the Shankar directorial "Sivaaji" which became a huge box office success. In the film, Vivekh appeared as Rajinikanth's uncle and acted with his throughout the film. The comedy scenes in the film worked out very well and still enjoys a separate fan base among fans.
However, in the sexcond half of the film, Vivekh doesn't have much role to do other than walking along with Rajinikanth. In one of the interviews, Vivekh disclosed on how he stole a scene in which he doesn't have any dialogue.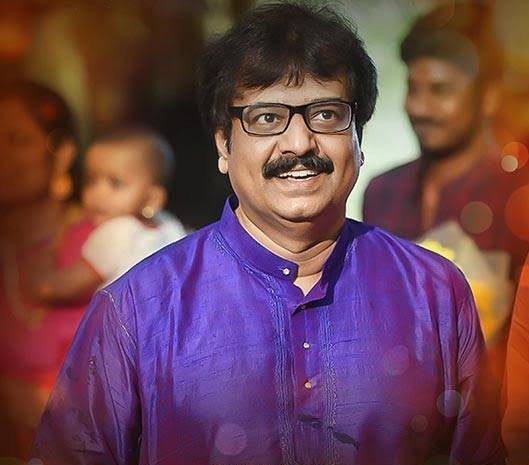 "Shankar sir informed me that I don't have dialogue in that scene and it let me down a bit. Though I am matured now, I couldn't accept the fact that I don't have dialogue for a whole scene then. Even during the end of the scene where we have to walk out of the frame, I had nothing to do" Vivekh shared.
"At that time, I planned to do it during the shooting of a previous shot. We both were wearing glasses during that time. While we were walking back, I did it and the glass got placed in high speed motion in a perfect way. Shankar immediately said "cut" and ran towards the monitor to check the monitor. On seeing him, Rajini sir also checked the monitor and said that I stole the scene. He said "Bayangarammana aalu sir neenga" to me" Vivekh said.
[wp_ad_camp_1]
Watch the video below :
பயங்கரமான ஆள் சார் நீங்க! @Actor_Vivek 🙏 #RIPVivek #விவேக் pic.twitter.com/ihqd1GLmGI

— Maathevan (@Maathevan) April 17, 2021
Watch the scene below :
Check out some of the other posts that were uploaded to remember the ace actor :
Actor Vivek is someone who is very close to my heart for my bestfriend and me . There are days we talk about his elite comedies for hours. Here is a thread of some of my favorite scenes pic.twitter.com/QPzgR9sxMN

— aye sinamika ✨ (@ahkimrahs) April 17, 2021
A legend who making us laugh and think at the same time.

Thank you for everything @Actor_Vivek #RIPVivek pic.twitter.com/gQ5Rhutm3u

— Raven (@i_raaveen) April 17, 2021
an underrated combination- @ActorMadhavan and vivek sir ❤️ pic.twitter.com/WWiYZb7FLX

— wannabe a woodpecker (@coolhuncoolhun) April 17, 2021
The modulation got me 🙃 https://t.co/xAm1EfHfZR pic.twitter.com/ZLLcuztkuJ

— Dev kinda Ved (@suhansidh) April 17, 2021
[wp_ad_camp_1]
We always value those who make us laugh. It's not easy to cheer up people, and the way Vivek did it ensured it didn't hurt anybody and also taught us something in the process. Maybe this is why it feels so personal, watching him on TV will never be the same again. #RIPVivekSir pic.twitter.com/z1am3z7R0f

— Siddarth Srinivas (@sidhuwrites) April 17, 2021
I can't even begin to list the number of dialogues I end up using as references in conversations like "note pannunga da" to "ende omanee" to "epaya without na paravala, epovume na epdi" and so many such gems. You will be missed. RIP #Vivek 😭😭😭😭 pic.twitter.com/RTyCstIB7A

— thiruttu sundari (@thiruppuu) April 17, 2021
College Subject – Friends Gang – Adult Comedy = Vivek (King) #RIPVivekSir #ripvivek pic.twitter.com/EFZggfnVr7

— Troll Cinema ( TC ) (@Troll_Cinema) April 17, 2021
#vivekgems
"டேய் லாரிக்குள்ள 750 ஸ்பேர் பார்ட்ஸ் இருக்குது. அதுல ஓடாத வண்டியாட இத்துனூண்டு எலுமிச்சம் பழத்துல ஓடிடப் போகுது" pic.twitter.com/hYFZiarBgB

— Kasi காசி (@akaasi) April 17, 2021
Let us pray for the soul of the artist to rest in peace !!