When Atlee Got Trolled By His Followers For Posting Pic With SRK!!
Written by gokul krishnan Published on Jul 12, 2023 | 17:31 PM IST | 169
Follow Us
Comments: 0
Indian filmmaker Atlee Kumar recently found himself at the center of a social media storm after posting a picture on Twitter featuring himself alongside Bollywood superstar Shah Rukh Khan. Unfortunately, instead of receiving praise and adulation for the supposed encounter, Atlee faced severe backlash from his own followers, who accused him of sharing a fake picture. This incident highlights the often turbulent relationship between celebrities and their fans in the age of social media. In this article, we delve into the details of the controversy and explore its implications.
On a seemingly ordinary day, Atlee took to Twitter to share a snapshot with Shah Rukh Khan, one of India's most beloved actors. He expressed his admiration for Khan and conveyed his gratitude for the opportunity to meet him. However, what should have been a celebratory moment turned into a digital firestorm, with fans questioning the authenticity of the picture and claiming it was a product of photoshopping. Atlee's loyal fans scrutinized the picture in question, scrutinizing every pixel and detail in an attempt to prove it was doctored. Their primary argument was the apparent misalignment and inconsistencies in the lighting and shadows in the image. Several astute followers pointed out that Atlee's posture and Shah Rukh Khan's facial expression seemed unnatural, further fueling the suspicions.
also read: Disha Patani Uploads Her Hottest Pictures & Deleted Them!! Screenshots Went Viral
Furthermore, fans compared the picture to other known images of Shah Rukh Khan, raising doubts about the authenticity of the encounter. They noted differences in facial features and questioned why Khan would look so drastically different in this particular photograph.
As word spread about the alleged fake picture, Atlee's social media accounts were inundated with comments from disgruntled fans. Many criticized the director for attempting to deceive his followers and called into question his integrity and professionalism. The backlash intensified as hashtags denouncing Atlee's actions began trending on Twitter, generating a substantial amount of negative attention.
also read: Kanal Kannan Got Arrested Because Of This Video? Actress Kasthuri Questioned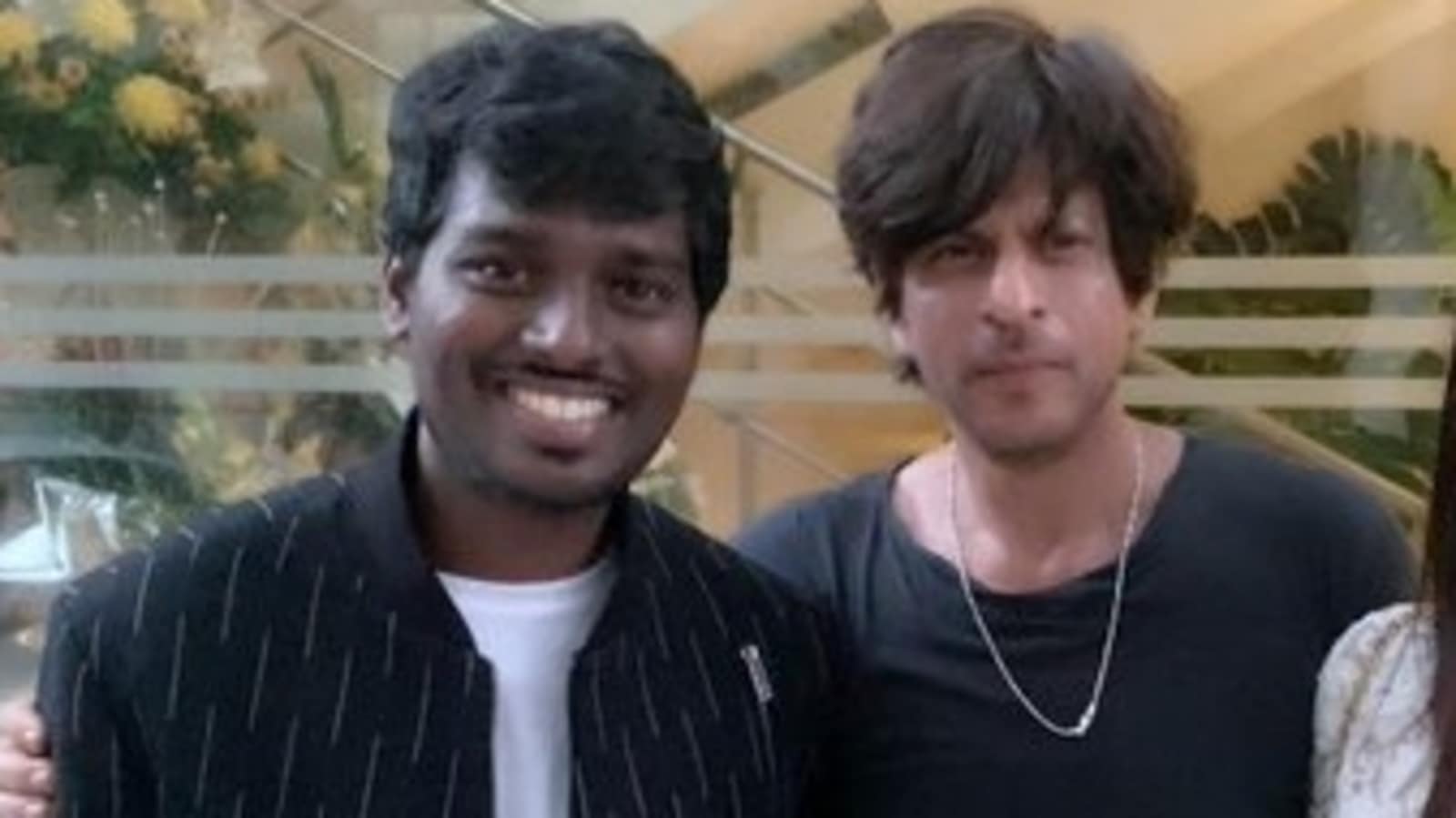 Some fans expressed their disappointment and disbelief, feeling betrayed by someone they had previously admired. Others demanded an explanation from Atlee, urging him to address the allegations and clarify the authenticity of the photograph. Amidst the growing controversy, supporters of Atlee emerged, defending him against the accusations and encouraging others to wait for an official statement before passing judgment.
also read: Atlee's Heartfelt Tweet About Shah Rukh Khan !!
In the face of mounting criticism, Atlee eventually addressed the controversy through a series of tweets. He acknowledged the concerns of his fans and assured them that the picture was indeed genuine. Atlee explained that the lighting and shadows inconsistencies were due to the camera flash and the angle at which the photograph was taken. He emphasized his deep respect for Shah Rukh Khan and his commitment to maintaining transparency with his audience.
However, despite Atlee's attempts at clarification, some fans remained skeptical. They questioned why he did not initially provide a detailed explanation when the accusations first emerged. The incident highlighted the challenges faced by celebrities in the age of social media, where even a simple picture can be scrutinized and subjected to relentless examination.
This incident serves as a reminder of the immense pressure faced by celebrities to maintain their public image in an era when social media can quickly amplify criticism and skepticism. Fans often hold their favorite celebrities to high standards and demand honesty and authenticity in every interaction. The incident involving Atlee underscores the growing need for celebrities to carefully navigate their online presence and manage fan expectations. Additionally, this controversy sheds light on the prevalence of online trolling and the detrimental impact it can have on individuals. While healthy skepticism and constructive criticism are vital components of any community, the relentless trolling and baseless accusations can take a toll on a celebrity's mental and emotional well-being. It emphasizes the importance of fostering a culture of empathy, understanding, and respectful dialogue in the online realm.
.@Atlee_dir 💥🔥 pic.twitter.com/WDff4OAuWz

— HBD நா முத்துக்குமார் (@Itz_Srinath) July 12, 2023
Atlee Kumar's encounter with Shah Rukh Khan and the subsequent backlash from his fans over an alleged fake picture underscores the complex relationship between celebrities and their followers in the digital age. The incident highlights the challenges celebrities face in maintaining their public image and the impact of online trolling. As social media continues to play an influential role in the lives of celebrities, it is essential for both fans and celebrities to approach interactions with empathy, understanding, and a healthy dose of skepticism to foster a more positive and constructive online environment.
Here is the Atlee's next project with Shah Rukh Khan: