"What's Your Excuse ??" Journalist Slammed Chennaites For Not Voting !!
CM / Updated: 2021-04-13
11:24 IST
By Dhiwaharan
Journalist SP Lakshmanan, in his recent interaction with a private youtube channel, slammed Chennai voters for not serving their national duty of casting their vote. He said that even mentally unstable individuals have casted their vote and they want the upcoming government to reduce the petrol price hike and bus fare. "I want the people who failed to caste their vote to change at least by seeing them" he said in the interview.
[wp_ad_camp_1]
On 9th of April, the Polling in 234 constituencies went off peacefully with a voter turn out of 71.79 per cent at the end of the 12 hours. Kallakurichi district topped the list with a voter turn out of 78 % followed by Namakkal and Ariyalur where 77.9 % and 77.8 % of voters appeared to register their votes to choose their leader.
Among the minor scuffles among cadres and glitches in the electronic voting machines in some parts of the state, what disappointed people the most is the lowest number of people casting their vote from the capital of the state. It is reported that only 59.4 % people from Chennai city made their presence in the polling stations to cast their vote on the day which was declared as a public holiday.
The city grabbed the last spot among the 38 districts and people from other district already started criticizing the Chennaites who missed to perform their basic duty. A number of celebrities from film industry and political personalities have also expressed their dejection over the people of the city who are regularly showing poor results in voting percentage.
Now, a video of Journalist Lakshmanan slamming the eligible voters of Tamil nadu who failed to caste their votes is doing rounds in social media platforms. While criticizing the people who failed to vote, Lakshmanan said that even mentally unstable individuals who are getting treatment in a hospital have casted their votes.
[wp_ad_camp_1]
"When I visited the polling stations, people who boast themselves as educated ones and who thinks themselves as upper class ones were less in number compared to those who looked poor and middle class." Lakshmanan said in the interview and went on to state an instance to make people who failed to cast their vote to realize their mistake.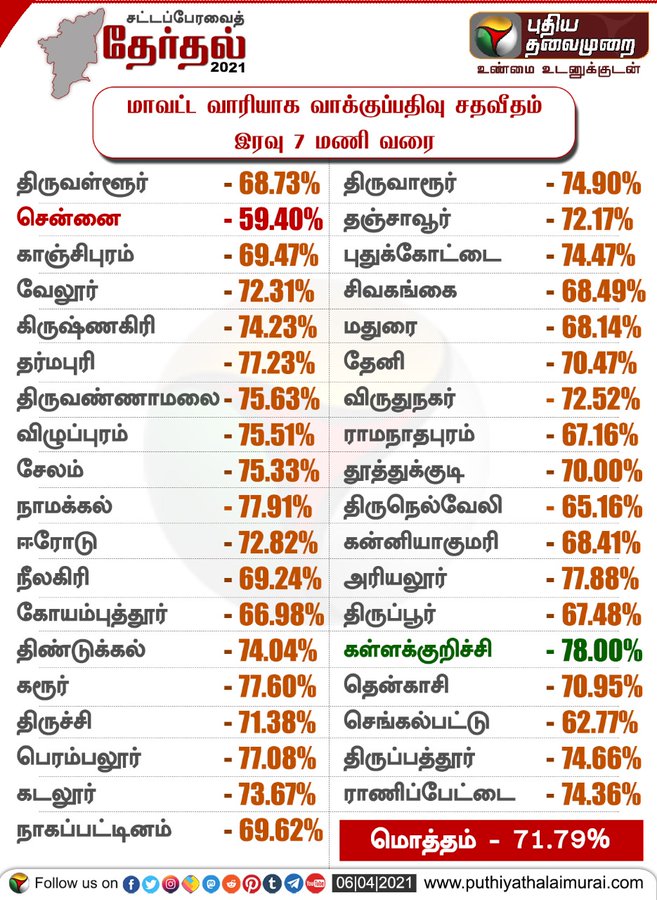 "In the history of Indian politics, the election commission had thought of making mentally unstable people to vote, discussed about it and executed it successfully as well. In Chennai's Kilpauk mental hospital, there 884 patients. Doctors checked their mental stability and separated 84 patients which includes 56 men and 28 women." Lakshmanan said.
"Those 84 patients casted their votes in the Tamil nadu assembly election 2021. I want these so called "educated" individuals to make a change in themselves at least after knowing about this." Laskhmanan said and condemned people who think that their pnly duty is "typing" and forwarding" in social media.
[wp_ad_camp_1]
Watch video :
April 12, 2021
"After voting, those 84 patients said that they want the upcoming government to reduce the petrol price, bus fare and other general expenses. In 40,50,000 voters, 16,00,000 voters didn't cast their vote. Even if we consider 6 lakh of them as aged, COVID 19 infected, 10 lakh of them are the ones who blame the governments. They lost their eligibility of talking about anything" Lakshmanan fumed.
Watch the full video below :
Source : Behindwoods air