"What's That "Power" You Mentioned ??" – Reporter !! Check TTF's Reply
CM / Updated: 2022-10-01
13:51 IST
By Dhiwaharan
After getting released by the Sulur Police officials, TTF Vasan met the press reporters and answered to their questions. The reporters asked Vasan about the "power" he mentioned in the video he released and the youngster left the spot after a reporter asked whether he involved in a forgery by changing his bike.
"You said that news and media portals are wrongly portraying you, what we did to make you say that ?" a reporter asked TTF Vasan. Answering to him, Vasan said "When I released a video recently, few reported it falsely saying that I challenged the police department. The truth is, I didn't challenge. It was a normal video and they made a fake news with it" Vaasan said.
"I am a human too and I too have emotions. I expressed my emotion through that video" Vaasan added. Another reporter asked whether he know that speeding vehicle in a bypass is wrong or not. "Yes, what I did was wrong. I realized my mistake and won't do it again"
"You said you are going to show your power to the media. What is that ??" another reporter asked. "I never talked in that way. If media keeps on portraying me in a wrong way, I too get heart broken, right ?? That's why I talked that way. There's nothing more" Vasan replied. When a reporter asked whether he committed forgery by submitting the vehicle of someone else, Vaasan left without answering.
Watch the video below :
Days ago, the youtuber came up with a video in his channel, conveying an important message to his fans, followers, subscribers, news channels and his fellow youtubers. He uploaded the video as a reaction to the news that surfaced in a news channel. "It feels like saying that news channels are playing with me without knowing my power, but I won't. I am not afraid of news channels and I am not afraid of anyone" he said.
"There is limit for everything. You are breaching all the limit. We all youtubers will unite together to expose what you are doing if this continues. Don't spread fake news hereafter. If you ask me whether I am sending a threat, I am not. A small suggestion to all the youtubers, these news channels have destroyed many youtubers such as Madan OP, Irfan's views and myself. They are doing this to gain views by using us. So be careful" he further said.
மீடியாக்களுக்கு TTF வாசன் அண்ணா எச்சரிக்கை. pic.twitter.com/C8zNAzV6Iy

— Alíén 👽 (@BlueFDR) September 28, 2022
According to ABP Live , Vaasan tried to escape from the state to Bengaluru and Sulur Police officials arrested him. They released him after an investigation, says reports. In the video that is doing rounds in social media platforms, TTF Vasan's super bike was seen being parked in front of the Police station. He was asked to pose for a picture with a cop and his bike in order to issue it to the media and the youtuber tried posing in his own style.
However, the cop warned him to stay polite saying "Don't go be buying problems at your own expense"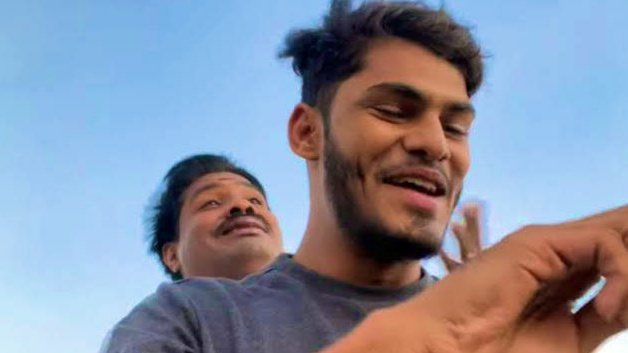 Followed by the two cases that were filed against moto vlogger cum youtuber TTF Vasan by Pothanur police station, Coimbatore, recently three more cases filed against the youngster by the officials of Sulur Police station. Reports suggested saying that the 22 year old is in trouble as a total of 5 cases were imposed against him.
It all started after Vasan released a video with his fellow youtuber GP Muthu. In the video, Vasan drove his super bike in 150 KMPH speed which caught the attention of public. Earlier, D 3 police station filed TTF Vasan under section 276 of Indian Penal Code and 184 of Motor vehicle act. Now, three more cases were filed against him by Sulur Police station. Earlier, Pothanur police station of Coimbatore district, released a press note stating that the individual booked under relevant sections for riding vehicle in a careless way causing danger to the lives of others.