Articles
What Did Virat Kohli Really Say?? Internet Reacts
Fans of former Indian cricket team Virat Kohli got shattered after seeing his expression in Match 60 between Royal Challengers Bangalore and Punjab Kings. The cricketer who entered the crease to chase a huge target of 200 plus against Punjab kings, got out earlier again and made a gesture of interacting with the God looking up in the sky.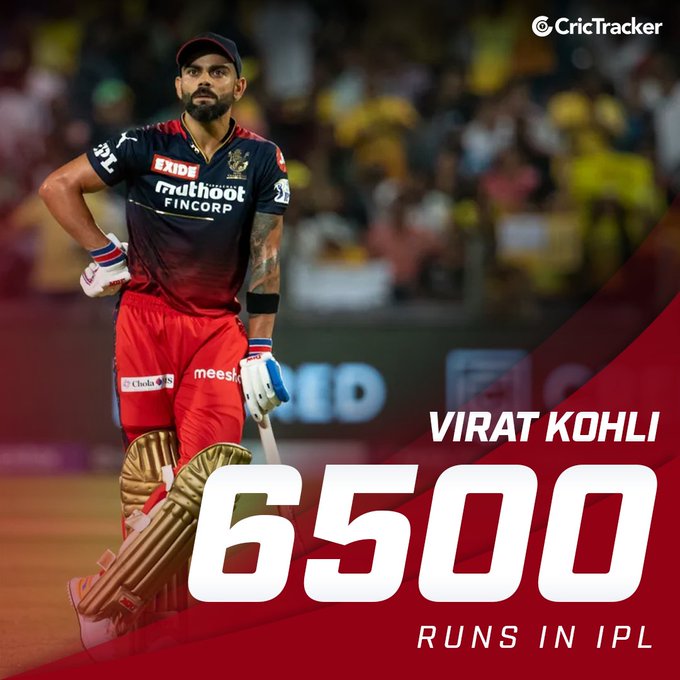 So many speculations are doing rounds on what Kohli would have really said and fans showed their lip reading skills by repeatedly watching the video of Kohli. While many said that the cricketer is begging for some luck from the God, others guessed that he asking "why always me?? ". However, the gesture from the man who scored 70 centuries for country India, is indeed painful for fans to watch which is evident through their comments in social media.
Watch the video below :
Why always me ? pic.twitter.com/G24D0q1W1Q

— Rocky ࿗ (@Exhausted973) May 13, 2022
Closest accurate guess for what Kohli would have really said is, "What else do you want me to do?? F*ck me" after getting out scoring 20 runs off 14 deliveries.
The seasoned cricketer, chasing a mammoth total of 209 runs, started off his innings against Punjab in a positive note by hitting two crisp boundaries off Arshdeep Singh in the second over of the RCB's chase. He went on to hit a six off spinner Harpreet Brar and became the first cricketer in IPL to score 6500 runs.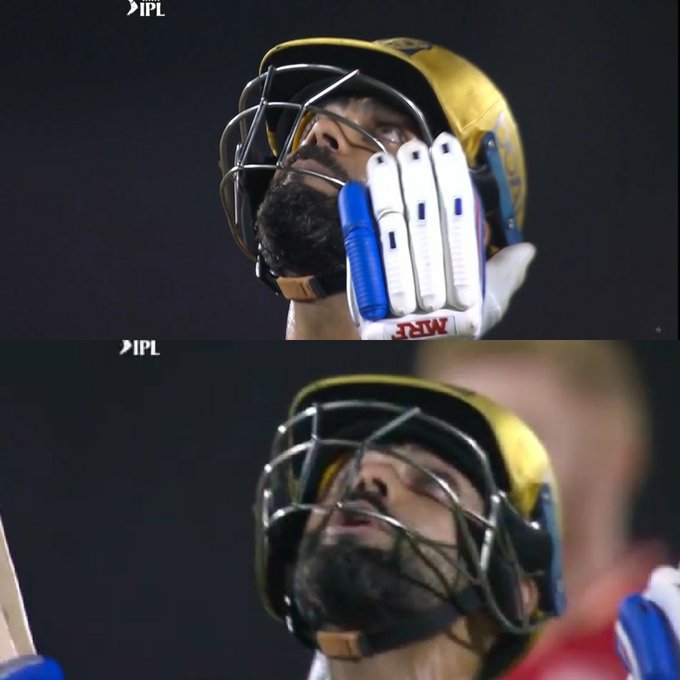 But things didn't go well for the former Indian captain as he got out in a weird fashion once against off Kagiso Rabada. Though umpire thought it was not out, Punjab reviewed it and the snickometer showed a "glitch" to confirm that the cricketer had the ball touching the tip of his gloves.
Frustrated Kohli was seen looking upwards and questioned the cricketing Gods, "What else do you want me to do? F*ck me" and also screamed louder before returning to pavilion.
The cricketer's reaction saddened fans and even few experts. Here's how they reacted :
I don't give a damn about RCB, it scares me when i think about team india.
Rohit Kohli without these two pillars, the building of team India will collapse miseraby.

— Hitesh halvadiya (@Hitesh9884) May 13, 2022
Virat Kohli, even we enjoyed while it lasted. ❤️

Hope luck turns on your side soon! 🤞

— Punjab Kings (@PunjabKingsIPL) May 13, 2022
Kohli has hit the ceiling of frustration. At this point, you don't even know who to get angry on. Sad.

— Silly Point (@FarziCricketer) May 13, 2022
Have never seen him like this 💔 @imVkohli pic.twitter.com/edmH6T1feo

— Sweta Sharma (@SwetaSharma22) May 13, 2022
What else you want me to do? Fuck me..

— Pavan Patnaik (@pavandarockstar) May 14, 2022
Luck at the moment totally against Virat Kohli. He is so disappointed the way he got out. pic.twitter.com/QstRxbVVQb

— CricketMAN2 (@ImTanujSingh) May 13, 2022
💔💔💔💔💔💔💔💔💔💔💔💔💔💔💔💔💔💔💔💔💔💔💔💔💔💔💔💔💔💔💔💔💔💔💔💔💔💔💔💔💔💔💔💔💔💔💔💔💔💔💔💔💔💔💔💔#ViratKohli𓃵 #RCBvsPBKS #IPL2022 #TejRan pic.twitter.com/zi2Ol4jN67

— AKASH👑 (@Akash_18V) May 13, 2022
God show some mercy .can't see this man struggle for runs. Cricket is so much cruel sometimes. #ViratKohli𓃵#Cricket#RCBvsPBKS #IPL2022 pic.twitter.com/lw2fSyufU3

— Hemant Singh (@singhhemant0106) May 13, 2022