"We Decided To Part Ways" -Bigg Boss Celebrity Announced About Her Divorce !!
Bigg Boss
divorce
Marriage
vaishnavi
8 months ago
By Dhiwaharan
Vaishnavi of Bigg Boss season 2 fame, on Sunday night, made it public that she is parting ways with her husband Anjan with whom she got married years ago. Through a series of tweets, Vaishnavi wrote about the reason behind their decision in a detailed manner. She made it clear that nothing bad happened between them but the park which they had short lived and started making no sense.
"After 6+ years together, @a_flyguy and I have decided to part ways. I still love him just as much but after much deliberation we both have decided that it is best we both do what allows us to be ourselves without the pressure of a relationship" Vaishnavi said through her tweet by adding a picture with her ex partner.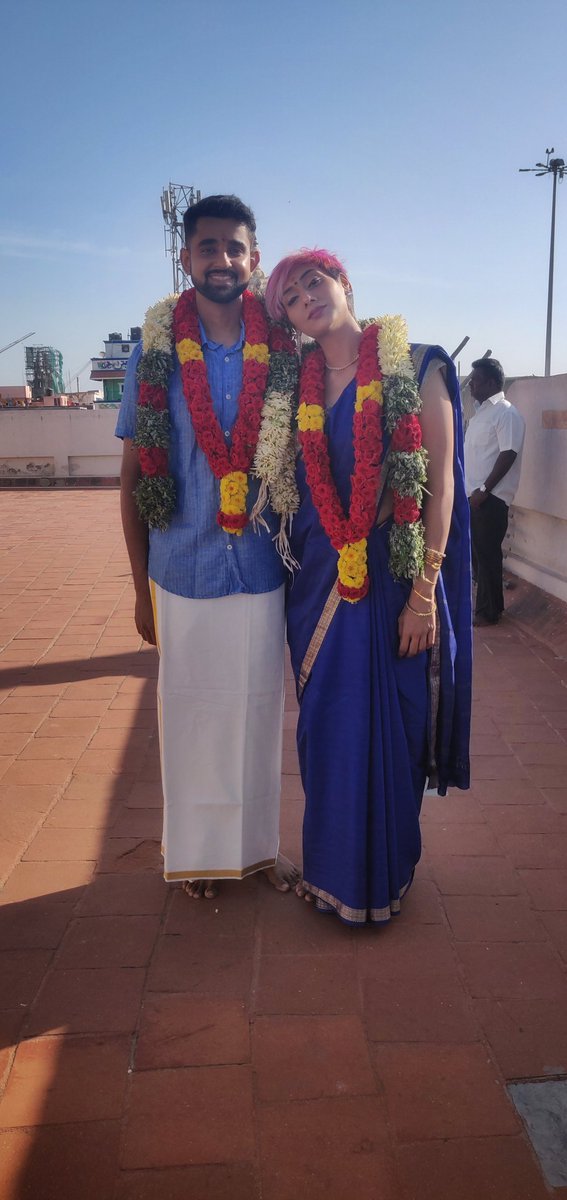 "While we have a lot of shared and common interests, it took us all these years to figure out that we're better off as friends. For anyone speculating, nothing bad happened, we just realized the spark we had was short-lived and did not make sense" she added.
While we have a lot of shared and common interests, it took us all these years to figure out that we're better off as friends. For anyone speculating, nothing bad happened, we just realised the spark we had was short-lived and did not make sense.

— Valia (@Vaishnavioffl) August 14, 2022
"Please don't be sorry for us, because we aren't sorry we parted ways. Anjan and I are still friends and as mature adults we were able to take this decision to no longer be a couple because it is what is best for us, and being friends defines us better than anything else" she further wrote and went on to add "The last 6+ years taught me a lot, and I have come to realise that this is the right thing to do. I am thankful for how much love I gave and received over the last 6+ years, because it helped me be who I am today"
The last 6+ years taught me a lot, and I have come to realise that this is the right thing to do. I am thankful for how much love I gave and received over the last 6+ years, because it helped me be who I am today.

— Valia (@Vaishnavioffl) August 14, 2022
"We often hear about people coming together and never about them separating, and that is why I wanted to share this with you because I think it is important to share everything about a relationship, to normalise it" she said and concluded her post writing "I'm glad I met and fell in love with @fake_captain but unfortunately circumstances weren't right for us, and who we are today is because of each other. I will always hold him in my heart as a special person because of who he was and is, to me"
I'm glad I met and fell in love with @fake_captain but unfortunately circumstances weren't right for us, and who we are today is because of each other. I will always hold him in my heart as a special person because of who he was and is, to me.

❤️❤️❤️❤️

— Valia (@Vaishnavioffl) August 14, 2022
Vaishnavi Prasath, granddaughter of Saavi's Sa. Viswanathan, who is a senior journalist and the founder of the magazine Saavi, was working as a journalist and Radio jockey. She rose to fame among Tamil audience for her participation in the popular reality show named "Bigg Boss" which was hosted by Kamal Haasan. After completing her participation, Vaishnavi got married to her long time boyfriend and pilot Anjan during the mid June of 2019. The marriage function took place without any media attention and only close relatives took part in the event