Bigil is one of the most anticipated films of the year 2019 and is expected to hit the screen on Diwali day. In a way of adding fuel to the expectation level, the makers of the movie released the first ever official trailer of "Bigil" only to set the Internet in fire.
[wp_ad_camp_1]
Since the trailer surfaced on Internet, fans of Actor Vijay from all over the world are reacting to it in a positive way and are trending it in social media platforms. As soon as the trailer released, it reached more than 1 million likes in a matter of minutes and is marching towards 3 million soon.
The film's trailer which hints us about the film to be an emotional sports drama, has actor Vijay in three different get ups. Fans who are breaking down the trailer second by second, couldn't discover whether it has Vijay in triple action or having him only in three different get ups.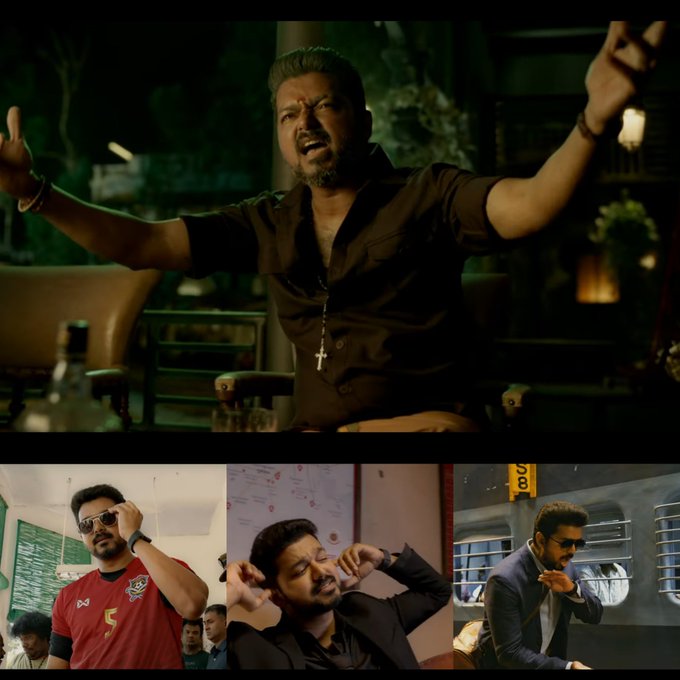 Now, in a way of clearing the air, actor Vivek who is also playing one of a character in the film, revealed about it without his own knowledge. To appreciate the trailer which was released yesterday, the legendary comedy actor mentioned only two characters of Vijay and made an unofficial confirmation to the confused fans that Vijay is appearing only in "Double-action" in the movie.
[wp_ad_camp_1]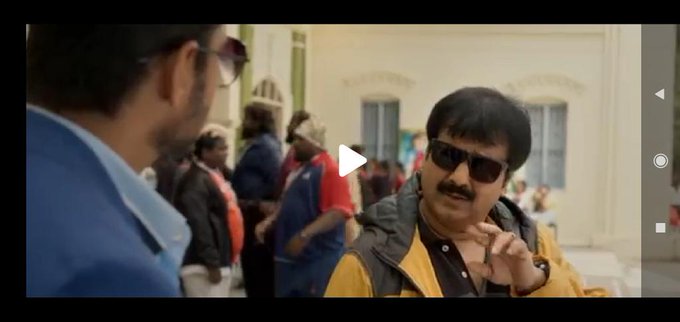 "ஒரு விஜய் – சுறுசுறுப்பு; விறுவிறுப்பு இன்னொரு விஜய்- பரபரப்பு;பெரு நெருப்பு! புழுதி கெளம்புது! பொறி தெறிக்குது! புள்ளிங்களா! கெத்தா உலாத்துங்கோ!!" read the tweet of Vivekh.
Check out his tweet below :
ஒரு விஜய் – சுறுசுறுப்பு; விறுவிறுப்பு இன்னொரு விஜய்- பரபரப்பு;பெரு நெருப்பு! புழுதி கெளம்புது! பொறி தெறிக்குது! புள்ளிங்களா! கெத்தா உலாத்துங்கோ!! @Atlee_dir @actorvijay @archanakalpathi @arrahman @NayantharaU @Ags_production

— Vivekh actor (@Actor_Vivek) October 12, 2019
On seeing this tweet, fans got extremely happy and started expressing their speculations. One of a fan, after seeing this tweet of Vivekh said that the name "BIGIL" is team's name and Vijay's character names for old get up and young get up are Rayappan and Michael respectively.
Check out some of their reactions below :
Apo 2 confirm than.
1.Michael
2.Raayappan

Bigil – Team name

— Jebin Mohan M V (@JebinMohanMV1) October 12, 2019
அப்ப இர்ண்டு தளபதி தான் #Bigil #BigilTrailer

— தளபதி என் உயிர்🔥 (@LajeeThalapathy) October 12, 2019
Double act confirmed by u sir.Thank u ..we thought 3 ble act..nandri sir @Atlee_dir

— Gokul (@Sachingk1150) October 12, 2019
[wp_ad_camp_1]
Vivek confirmed , only 2 Vijay🥳

— Gopinath ~ a fan of 𝓥𝓲𝓳𝓪𝔂 (@GopiToYouOnly) October 12, 2019
Did he just spoil that are only two roles played by Vijay!? 😅

— Anirudh Kannan (@AnirudhKannan20) October 12, 2019
Produced by AGS Entertainments, Bigil has Nayanthara as lead lady. Kathir, Vivek, Yogi Babu, Indhuja Ravichander, Jackie Sheroff, Daniel Balaji are some of the other actors took part in the film. It is notable that the movie marks the third collaboration between Atlee and Vijay after Theri and Mersal.
What do you think on the trailer of Bigil ?? Comment your views below !!