Vishnu Vishal Replied To A Fan Who Criticized Him Over Soori Issue!!
Written by gokul krishnan Published on Jul 14, 2023 | 09:08 AM IST | 141
Follow Us
Comments: 0
Vishnu Vishal recently took to Twitter to share his thoughts and express his gratitude for an upcoming project titled "Lalsalaam," where he had the opportunity to work alongside a superstar. However, his tweet received mixed reactions from followers, with one commenter criticizing his attitude and suggesting that his success was solely dependent on his co-stars. Vishnu Vishal promptly responded, defending his abilities as an actor and producer. Let's delve into the incident and explore Vishnu Vishal's dedication to his craft and his unwavering pursuit of success.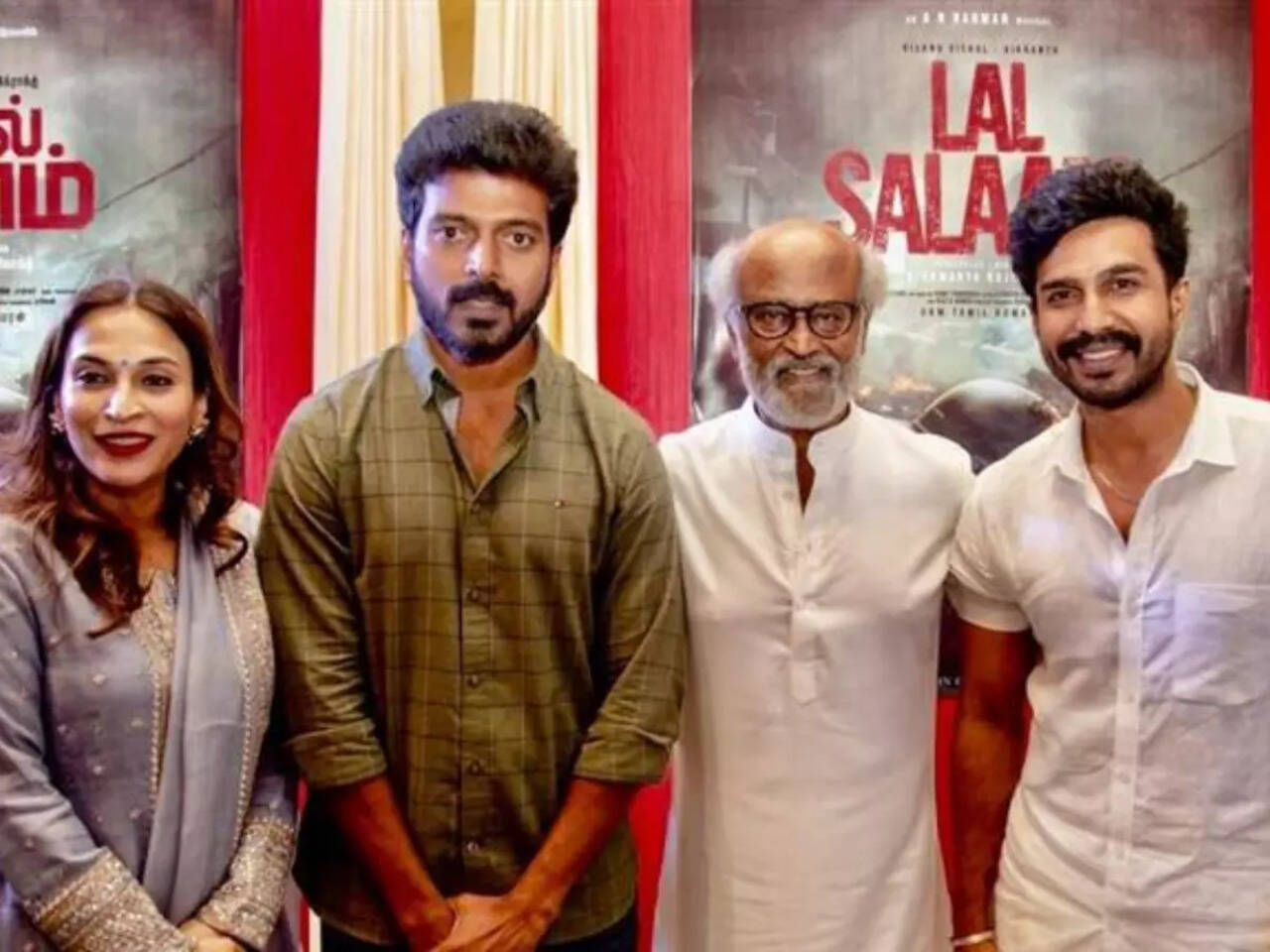 In his tweet, Vishnu Vishal acknowledged the challenges he has faced throughout his career. He attributed his current success to years of sincerity, hard work, and honesty. His message resonated with his followers, who recognized his relentless efforts to reach new heights in the industry. Vishnu Vishal's journey from his early days in the film industry to his recent accomplishments is a testament to his perseverance.
also read: Madan Gowri's Tweet About Receiving Message From Manobala !!
Vishnu Vishal expressed his excitement and gratitude for being a part of the film "Lalsalaam," where he shared screen space with a superstar. The project evidently holds immense importance to him, as he highlighted the unique opportunity it presented. Vishnu Vishal credited the "THALAIVAR" (a term often used to refer to Rajinikanth) for his support and praised the invaluable moments and words of appreciation he received during the film's shoot. These experiences undoubtedly became cherished memories and prized possessions for the actor.
When faced with criticism from a follower, Vishnu Vishal chose to respond with dignity and clarify his stance. He highlighted his own production venture, "Gatta Kusthi," thanking the commenter for acknowledging its success. Vishnu Vishal emphasized that the popularity of his films is a result of their strong scripts, rather than relying solely on co-stars or external factors. He firmly stated that his previous tweet was intended for those who doubted his ability to take responsibility and rectify any mistakes he may make.
also read: Cooku with Comali Sunitha Added This Luxurious Car To Her Collection!!
Throughout his career, Vishnu Vishal has displayed a commitment to quality filmmaking. His dedication to choosing meaningful scripts and delivering impactful performances has been evident in his filmography. He has consistently strived to challenge himself and grow as an actor, and his work has garnered praise from both critics and audiences alike. Vishnu Vishal's belief in the power of good storytelling is a testament to his passion for cinema.
The incident on Twitter once again highlights the influence of social media in the lives of celebrities. It demonstrates how public figures like Vishnu Vishal must navigate through a landscape where criticism and praise are often intertwined. Despite the negative comment he received, Vishnu Vishal remained composed and confidently defended his stance. This incident serves as a reminder that artists should stay true to themselves, focus on their work, and not let detractors hinder their progress.
Here is the tweet below:
Well well well….
To many who tried to pull me down and who are still at it..
Especially a few , who stooped so low for their selfish reasons…
And to some on my timelines , who believe n talk about the same nonsense whenever I have anything to post on social media…

I'm… pic.twitter.com/5Cfuj8s5fR

— VISHNU VISHAL – VV (@TheVishnuVishal) July 12, 2023
Vishnu Vishal's recent tweet about his upcoming film "Lalsalaam" sparked a controversy on social media. While some criticized his attitude and questioned his success, Vishnu Vishal responded with grace and confidence, reiterating his commitment to quality filmmaking and highlighting his accomplishments as both an actor and a producer. His journey in the film industry, marked by sincerity, hard work, and honesty, is a testament to his passion and dedication. Vishnu Vishal's ability to rise above negativity and focus on his craft showcases his resilience and determination to succeed in the face of adversity.
Here is the screenshot:
Here is the reply of Vishnu Vishal: