The match between India and Australia that took place yesterday, had so much drama for the cricket lovers especially for the Indian fans to cherish about. Starting from the solid start from the opening batsmen to Kohli asking fans to cheer for Steve Smith, yesterday's match is a pure example for a clinical cricket.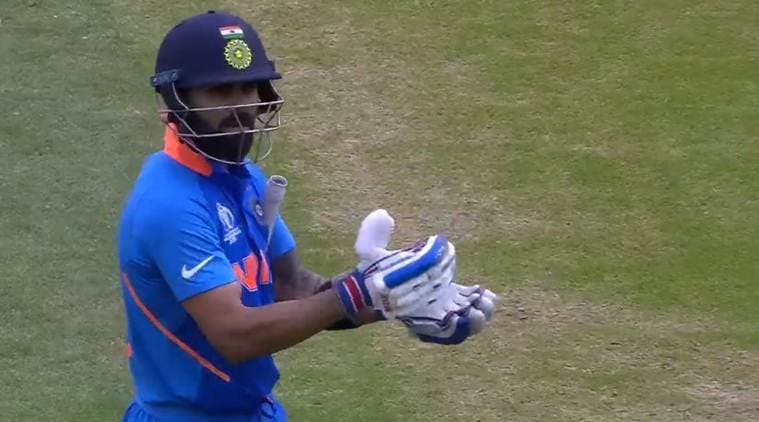 [wp_ad_camp_1]
The Indian captain walked towards the crowd and asked them to stop booing the former Australian skipper and also gestured towards them to applaud good cricket instead. He later walked towards Smith and shook hands. (Complete coverage of ICC Cricket World Cup 2019)
Both Smith and fellow Australia batsman David Warner have been on the receiving end of jeers from opposition fans at the World Cup following their return to the international arena after serving year-long bans for their respective roles during a ball-tampering scandal in South Africa.
Watch the video of Kohli interacting with the England crowd :
With India fans giving Steve Smith a tough time fielding in the deep, @imVkohli suggested they applaud the Australian instead.

Absolute class 👏 #SpiritOfCricket #ViratKohli pic.twitter.com/mmkLoedxjr

— ICC (@ICC) June 9, 2019
"Look I think what's happened has happened, long back. The guy is trying to play well for his side. It's not good to see someone down like that to be honest," Kohli said later in the press meet.
[wp_ad_camp_1]
"We've had a few issues in the past, a few arguments on the field, but you don't want to see a guy feeling that every time he goes out to play."
Captain @imVkohli on THAT gesture that won hearts 👏🙌 #TeamIndia #INDvAUS #SpiritOfCricket pic.twitter.com/irUtTtv6AR

— BCCI (@BCCI) June 9, 2019
This gesture from the cricketer receiving applaud from all over the cricket fraternity. Many fans expressed their views through their posts :
Excellent from #KingKohli ❤️ https://t.co/DN6TDmvYfb

— Siddharth (@Actor_Siddharth) June 10, 2019
Once Australian Fans trolled him…Today he adviced Indian fans not to troll Smith… Ladies and Gentlemen That's Kohli for you ❤️✋#IndiavsAustralia #Kohli 🇮🇳❤️ pic.twitter.com/RsVPGIj4Wm

— Mithun_Kutty (@itz_mitu) June 9, 2019
I thought nothing will top Virat-Dhoni moment but this was the moment of the match for me. Absolute class by Virat Kohli, asking fans to clap for Steve Smith #INDvAUS #CWC19 pic.twitter.com/YCimZ3viBS

— Saurabh (@Boomrah_) June 9, 2019
[wp_ad_camp_1]
He's ready to be champ. Matured to lead his team to glory! #TeamIndia

— Dasu (@AmritDasu) June 9, 2019
Captain. Cricketer. Class act. There's always room in the game for sportsmanship.@imVkohli #ViratKohli #TeamIndia #CWC19 #WorldCup2019 https://t.co/usQUnOEWbw

— Royal Challengers (@RCBTweets) June 10, 2019
Pic 1 : virat kohli getting booed and abused in 2012 from aus crowd in SCG

Pic 2: virat kohli telling indian crowd to stop booing smith and appreciate him in 2019 Oval England 👏👏#CWC19 #INDvAUS #ViratKohli pic.twitter.com/AHfVSpmMtC

— Karan.Gill ☬ (@KaranGill79) June 9, 2019
We always witnessed your sportsmanship but yesterday is THE GREAT one.#ViratKohli #SpiritOfCricket pic.twitter.com/mXEC9f02mx

— Piplesh Atrahe🇮🇳 (@PipleshAtrahe) June 10, 2019
So good to see #Class #ViratKohli https://t.co/zyqgTkdu9j

— Azeem Rafiq (@AzeemRafiq30) June 9, 2019
#viratkohli asked the crowd to stop booing and instead cheer for #Smith..
This shows how he is as a player n moreover as a humanbeing … ❤#INDvAUS
Sweet gesture pic.twitter.com/kWBrHOxvUu

— sharukipov (@Sharu9301) June 9, 2019