Virat Kohli Brutally Thrashed By Fans For Promoting A Brand In Very Wrong Time !!
CM / Updated: 2018-08-17
19:10 IST
By Dhiwaharan
Things are not going right for the Indian skipper Virat Kohli as he is being criticised for his poor captaincy and bad decisions in the test matches against England. As we all know, Kohli is a big celebrity and he endorses many brands but his one promotional tweet has earned him the wrath of countrymen.
[wp_ad_camp_1]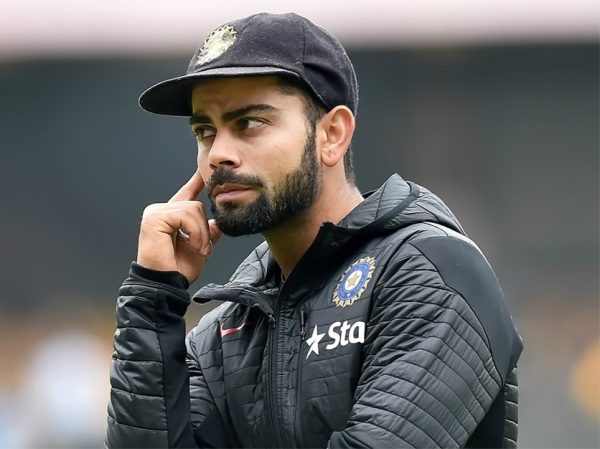 The former Prime Minister Atal Bihari Vajpayee left the world on 16th August, 2018, and when Twitter was flooded with emotional messages paying tribute to the great politician, the official Twitter handle of Virat Kohli made a promotional tweet for a brand Wrogn.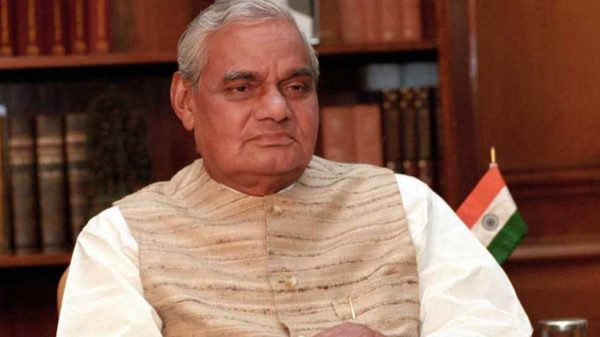 There was a video in the tweet that was posted with caption, "When you want it all Wrogn, there is only one place to get them. Visit http://wrogn.in and #StayWrogn #ShopNow @StayWrogn".
[wp_ad_camp_1]
Check out the tweet:
When you want it all Wrogn, there is only one place to get them. Visit https://t.co/hpfPL9G36I and #StayWrogn #ShopNow @StayWrogn pic.twitter.com/TJjvEaIIid

— Virat Kohli (@imVkohli) August 16, 2018
Virat's fans expected him to tweet something about the late PM Vajpayee Ji but this promotional tweet at such time made them angry and they slammed him mercilessly. Here are some selected tweets:
You've time to promote these useless brands….
But not for our late PM??

— $iđđhesh Jađhav (@Siddhesh056) August 16, 2018
go watch some news……dude….not right time to endorsement 🙁

— Ashish sharma (@ashishsharma821) August 16, 2018
For The sake of God, stop this cheap promotion. India has lost a great son today and you are promoting wrogn???

— Kartik (@aeterminator) August 16, 2018
Do you know our ex prime minister #AtalBihariVaajpayee died today?

— Sandeep (@sandeep_nalla) August 16, 2018
@imVkohli you should be remember our former Prime Minister
Captain…. not to adverties
wrong timing

— Piyush Kumar Mishra (@PiyushK08087050) August 16, 2018
You don't have a heart… Our national leader has passed away… Sir #VajpayeePassesAway ……DISAPPOINTED IN KNOWING THAT YOU ARE OUR CAPATIN….

— Soumavo Biswas (@smithsoumavo) August 16, 2018
When the whole country is in a great pain for the sudden demise of our ex PM nd devastating flood in Kerala but u people r busy in ur own stuff. What a waste! Shameful!

— bittu kumar (@bittu93rahul) August 16, 2018
Whole nation is in sadness. . But this guy is promoting foreign brands

— praveen GA (@praveenGA5) August 16, 2018
Don't you have a thing called respect the whole nation is sobbing over death of our beloved ex pm… .. You're efin promoting your brand you're a disgrace..

— RVJ (@miss_sarcastiq) August 16, 2018
U connected to social media.. Have time for brands!! Do u know.. Our former PM Atal ji passed away?? Hope u realise soon..

— Vivek (@vivekz57) August 16, 2018
Is ds right time to tweet. Atleast spare sm tym for humanity n nation's emotion apart from making money.

— Vinay shukla (@iamvshukla) August 16, 2018
U just promoted the brand in very wrong time. It's the time when India is Mourning the passing away of its great Statesman, you the leader of one of the sports beloved by billions wants to promote a brand. 🙏🙏🙏 God give some sense to you.

— Narender Negi (@narendernegi11) August 16, 2018
how selfish you are?? not even a single word for atal ji??

— Rahul Bisht (@rahulbishtfm) August 16, 2018
You don't have any feelings for your country… At least have some respect for the demise of a great leader… Shame on you… I don't want a Indian captain like you… Shameless guy..

— Manish singh (@IamMKSingh) August 17, 2018
After all these happened Kohli atlast decided to pay respect to Atal Bihari Vajpayee in his twitter account :
A sombre day for us as we mourn the loss of former PM Atal Bihari Vajpayee ji and Legendary Indian Captain Ajit Wadekar sir. May your souls rest in peace. India and its millions will always remember you fondly. 🙏🏻

— Virat Kohli (@imVkohli) August 16, 2018
What do you think on this comment belwo !!