Recently, India played a warm up match against Cricket Australia XI, and the BCCI posted live updates of the match throughout, beginning from the coin toss.
With the stands of the Sydney Cricket Ground all empty on Day 2 of the one-off practice game between India and Cricket Australia XI, skipper Virat Kohli came out for the toss wearing shorts while his counterpart Sam Whiteman was dressed in the full kit. Kohli's carefree take on his attire led to a storm on social media, with many fans starting a meme game calling the 30-year-old as the kings of 'Thug Life'.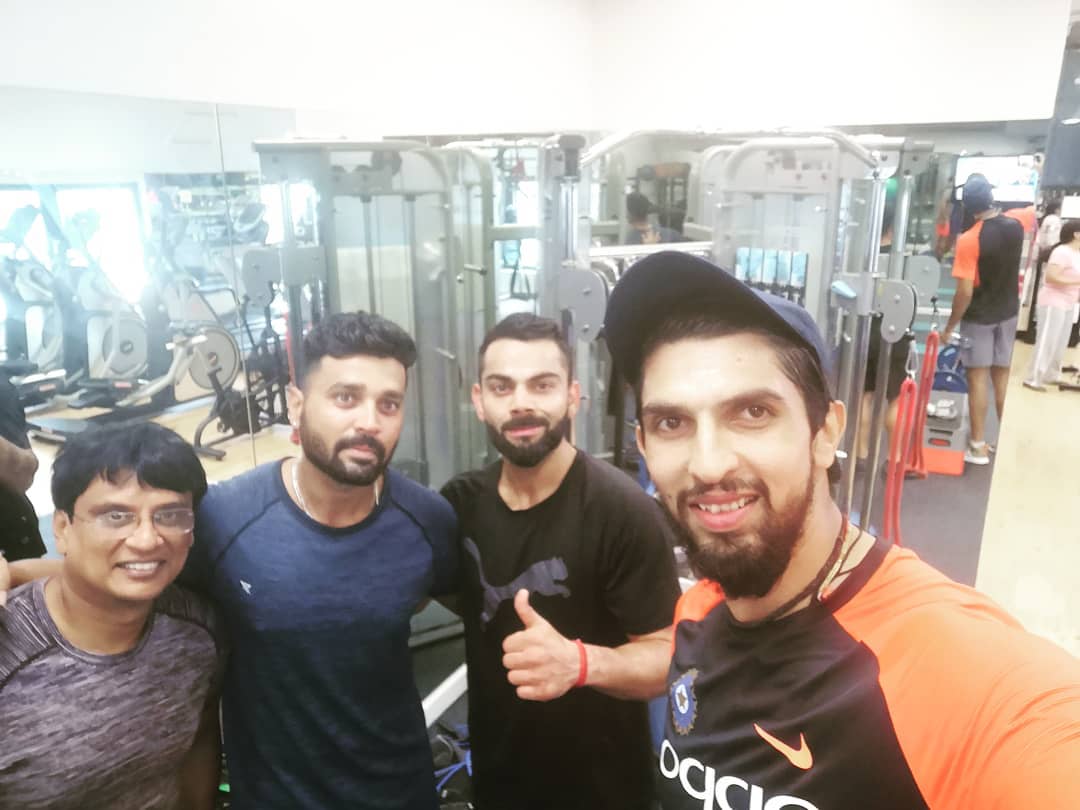 The four-day game, which started after the first day was washed out due to rain, though has not been accorded a first-class status. Both captains had to wait for the second day to have the toss take place before the now-reduced 3-day affair could begin in Sydney. The match saw visiting batsmen, barring KL Rahul, deal with the red-ball threat well, with as many as 5 fifties being witnessed by the visitors.
[wp_ad_camp_1]
A photograph of Kohli in shorts attending the toss with CA XI captain Sam Whiteman was posted on BCCI's Twitter handle.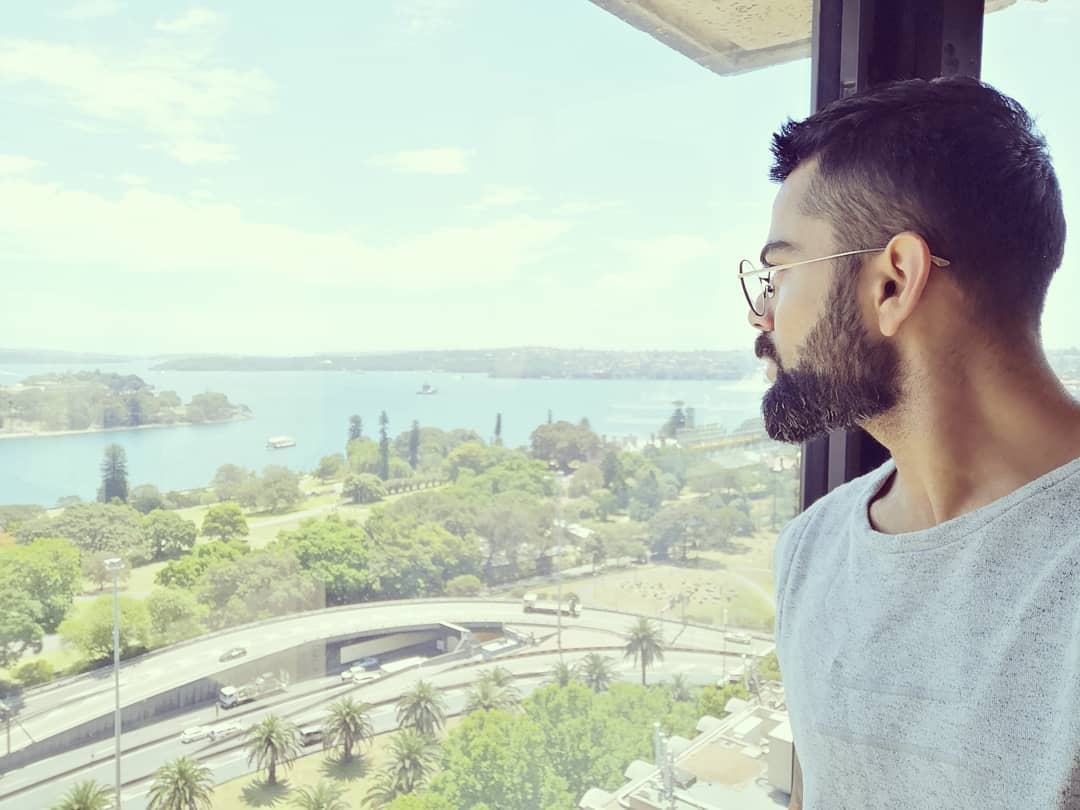 Fans soon took to the social networking site and criticised Kohli, calling it a "disrespectful act". One of them pointed out how Indian batting great Sunil Gavaskar had slammed Pakistan opener Fakhar Zaman for not wearing his cap properly at Asia Cup earlier this year.
[wp_ad_camp_1]
While the Indian batters' performance was impressive, it was the skipper's look during the toss that stole the show on social media. Here's how fans reacted as the picture of Kohli wearing shorts at the toss surfaced online:
Disgraceful and disrespectful… There was time captains used to wear Blazers during toss…. This behavior is absolutely unpardonable….

— Prakash (@Prakash1049) November 28, 2018
Even in other countries then not thinking about vk pant but here r so called bloody Indians 😜😜 poor mentality

— im@bigredmonster (@Mypathischosen) November 29, 2018
Kohli should hv been in a long Kurta for the toss..with shorts. Imagine!

— movieman (@movieman777) November 29, 2018
— Bharath (@iam_Bharath_R) November 28, 2018
#justwondering why don't we wear shorts while playing cricket ? If shorts are acceptable in Football, hockey shockey why not in cricket ?

— Jaspreet Singh (@jaspreet20) November 30, 2018
This @imVkohli bad attitude is showing no any respect for game and their legacy why @bcci @icc @accessonline n other cricket members think about this. Where is #sunilgavaskar who taunted in #Aisacup to Pakistaniplayer for their cap??? What @imVkohli is showing

— yhr store (@YhrStore) November 28, 2018
Come on guys youll being too harsh on kohli.. its just a practice match.. he might be not aware also about him wearing shorts or full pants.. fucking kohli haters… Youll are jealous of him because he is best in the world ❤️

— Parth Dhanesha (@18gazerparth) November 29, 2018
Disrespectful act by @imVkohli wearing shorts during toss

— Im@khalidtantray (@KhalidTantray2) November 29, 2018
Kane Williamson did it against Mumbai when the kiwis toured india. pic.twitter.com/UKdEsI71PA

— Ashish Kaisare (@ashishkaisare) November 29, 2018
Grow up @imVkohli wear your full pants now.

— Joydeep Ganguly (@joydeepg9) November 29, 2018
No matter @imVkohli is the new age best batsman, he still needs 2 give proper respect to cricket atleast for the sake of opposition team by being respectfully dress up in trousers n ur nations cap, else legacy he will leave behind will be harmful !! @vikrantgupta73 @MadanLal1983

— Vimit (@VeeG48) November 29, 2018
@imVkohli suggestion,please wear Matching Short(White) from next time new look is awesome 😎😎.Bring Back Honoured Trophy to Home.

— Prasad Chougule (@PrasadC54728870) November 30, 2018
Kohli is getting arrogant and his attitude will let him down. There is no denying that he is a great player, but he should follow the humble footsteps of Sachin and learn from him.

— prakash chhabria (@sadhna1960) November 30, 2018
All donkeys are moral policing about VIRAT dressing …relax …calm down …make sure you all are properly dressed all time

— Ajay Takiar ♥️ 🇮🇳 (@ajjucima06) November 29, 2018
@imVkohli grow up buddy!!

— SV – New York 🇺🇸🗽 (@svusa11) November 30, 2018
Prithvi Shaw emerged as the top-scoring batsman for India with 66 runs off 69 balls. Cheteshwar Pujara (54), Kohli (64), Ajinkya Rahane (56), Hanuma Vihari (53), all got half-centuries while Rohit Sharma (40) and Rahul (3) were the only recognised batsmen to have failed to reach the milestone.
The lower-order – constituting Rishabh Pant, R Ashwin, Mohammed Shami and Umesh Yadav – couldn't bag many runs as India lost last 5 wickets for just 11 runs, hence being bundled out for 358. Opening the batting for CA XI, D'Arcy Short and Max Bryant remained unbeaten as stumps were called on Day 2. The hosts' aggregated 24 runs in 4 overs without losing a wicket.
[wp_ad_camp_1]
The Indian bowlers, who failed to bag a wicket in the limited time they got on Day 2, would look tp pose greater threat to CA XI batsmen on third day. Murali Vijay, who remained the only recognised batsman to have not played on the second day, might come out to open alongside Shaw in the second innings.