Vini Raman Flaunts Her Baby Bump !!
Written by gokul krishnan Published on Jun 29, 2023 | 23:38 PM IST | 140
Follow Us
Comments: 0
Vini Raman have recently announced that they are expecting their first child in September 2023. The couple, who tied the knot in March 2022, took to their respective social media accounts to share the joyful news with their fans and well-wishers. In a heartfelt Instagram post, Vini Raman expressed her excitement about becoming a mother and acknowledged the challenges that some couples face on their journey to parenthood. She also extended her love and support to those who have experienced fertility issues or loss, offering words of encouragement and strength.
The news of Maxwell and Raman's pregnancy has garnered widespread attention, with fans and celebrities alike flooding their social media accounts with congratulatory messages. As a prominent figure in the cricketing world, Maxwell has earned immense popularity and respect, and his fans are thrilled to celebrate this new chapter in his life.
also read: Vini Raman To Welcome Her First Child With Glenn Maxwell !!
Maxwell, known for his exceptional all-round abilities, has been in phenomenal form while representing the Royal Challengers Bangalore (RCB) in the 2023 Indian Premier League (IPL). His performances on the field have been instrumental in RCB's success, further solidifying his reputation as a talented cricketer.
During a recent interview, Maxwell shared a memorable moment when he was compared to Indian cricket superstar Virat Kohli. He considered it one of the greatest compliments he has ever received, even though he believed it to be unnecessary and untrue. Reflecting on the experience, Maxwell mentioned that it happened after a couple of impressive innings, which led to the comparison. Such recognition from fans and cricket enthusiasts has undoubtedly boosted his confidence and motivation to perform at his best.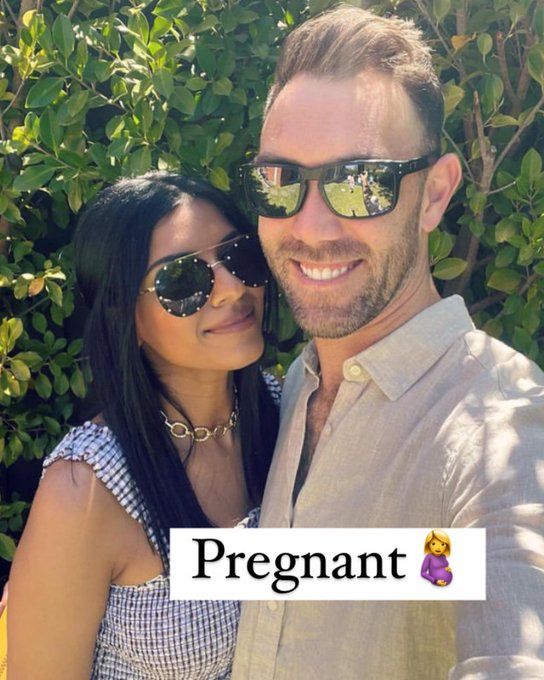 Maxwell's prowess on the cricket field has earned him a significant following, particularly in India, where cricket is more than just a sport—it is a way of life. In the country where players are treated like gods, Maxwell has become a fan favorite due to his remarkable skills and versatile contributions to the game. However, he has also discussed the challenges that come with such popularity, particularly in India, where the fan frenzy can be overwhelming at times.
also read: Aam Aadmi Party (AAP) Leader Jaswant Atwal Caught Having Affair !!VIRAL VIDEO
In an interview, Maxwell candidly shared his experiences of being a cricketer in India, highlighting the frenzy that often accompanies his presence. He recounted an incident when he and fellow cricketer Faf du Plessis were chased by enthusiastic fans while in a car. People were banging on the windows, showcasing the intensity of the fans' passion. Maxwell's anecdote sheds light on the unique atmosphere surrounding cricket in India, emphasizing the immense love and adoration fans have for the sport and its players.
Vini Raman, who is active on social media, frequently shares glimpses of her life with Maxwell, providing fans with a personal look into their journey together. Recently, she posted a video and a picture on her Instagram account, featuring a stunning view from a rooftop with the caption, "Rooftops with a view & a side of bump." The post showcases her excitement and happiness during this special time in her life.
As September approaches, the anticipation for the arrival of Maxwell and Raman's baby continues to grow. Fans from all over the world eagerly await updates and eagerly send their best wishes to the couple. Maxwell's fans are confident that he will embrace fatherhood with the same passion and dedication that he exhibits on the cricket field.
Here is the post below:
View this post on Instagram
Glenn Maxwell and Vini Raman's announcement of their pregnancy has brought immense joy and excitement to their fans and well-wishers. As they embark on this new chapter in their lives, the couple remains grateful for the love and support they have received, and they eagerly anticipate the arrival of their first child, a precious addition to their family.