Vikraman's First Words After Coming Out Of Bigg Boss House!!
Written by Dhiwaharan Published on Jan 26, 2023 | 18:34 PM IST | 112
Follow Us
Comments: 0
Vikraman appeared in interviews for the first time and opened about his views about the victory of Azeem after his Bigg Boss stint. He strongly believed that there is no connection between the votes casted by people and the result of the Bigg Boss show. He said that Azeem should say what really happened. In his interview with Vijay TV, the journalist cum politician said "Pity of him, He did something for advertisement"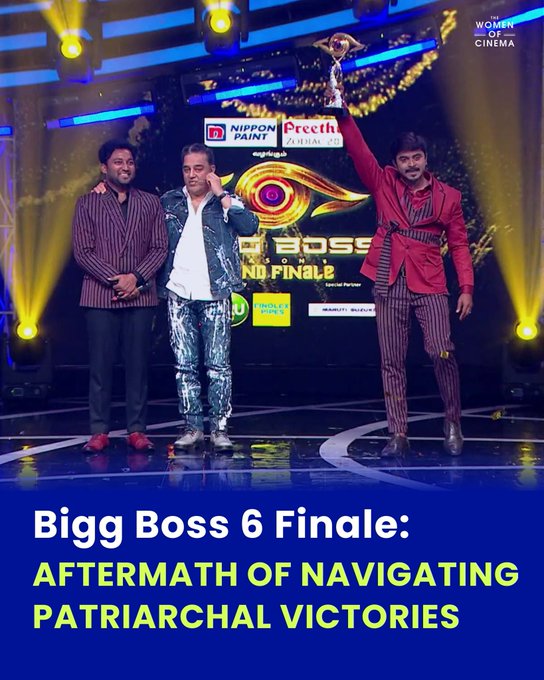 To a question asked by actress Kajal Pasupathy on how Azeem became a winner, Vikraman said "I will say it now too. People are brilliant. They casted their votes in a correct way but there is no connection between people's vote and the result of Bigg Boss show"
Vikraman also added that people who love him are from humble background and they couldn't get access to Hotstar app and a smart phone. "They call me "Thangam", "Raja" through videos calls from the phones of their neighbours and friends" Vikraman said in the interview. "After seeing their video, I believed that there is no connection between the votes and result" he added.
View this post on Instagram
Vikraman also commented on Kamal Haasan standing near him while Azeem was lifting the trophy. "I never got disappointed after Azeem won the competition. Be it influence or PR work, I realized there's still something we have to do. I really got worried about Azeem winning the trophy because it will set a wrong precedent in the society" Vikraman said.
"I truly believe that the result of Bigg Boss is not true. People are believing the same. Vikraman said "Abuser Azeem" trended because of what he did inside the house. "I still see him as a victim. He believes in something beyond public" Vikraman said.
Watch the video below :
source : Galatta 
Ever since the announcement on Azeem winning the Bigg Boss title surfaced, various kind of hashtags regarding the same are trending in the micro blogging social media site. Hashtag "Boycott Vijay TV" is trending in the micro blogging social media site as well. Many users who got upset over Azeem winning the title, has been expressing their displeasure through the hashtag.
Mohammed Azeem who got condemned by Kamal Haasan throughout the season due to his behaviour towards other contestants, has been announced as the winner of Bigg Boss season 6. Majority number of viewers are not happy with his victory which is evident through the comments that are surfacing against Vijay Television in the internet platforms.