Vijay TV Made A Meme Out Of BIGG BOSS To Make People Laugh !! Followers Got Irritated, Thrashed Left & Right !!
Written by Dhiwaharan Published on Aug 23, 2018 | 17:50 PM IST | 72
Follow Us
Comments: 0
Kamal Haasan was unsurprised as Vaishnavi was evicted from the Bigg Boss Tamil house this week. The episode began with contestants speaking about each other's strategy. Riythvika was considered the fairest when it came to her observations about other contenders while Daniel was seen as one with a strategy to win the game. After Saturday's episode when Yaashika didn't stand up for her friends, other housemates concluded that she was a scheming, cold hearted person.
[wp_ad_camp_1]
Riythvika is told by everyone that she is the most focussed of the contestants and she is not attached to anyone in the house, while others have atleast one person that they are close to. Mahat and Aishwarya were both told that their anger is their weakness. After the discussion was over, Kamal announced that Janani was in the safe zone. He also revealed that Vaishnavi was evicted this week. Before leaving, she advised other housemates about one habit of theirs thay they must give up on in order to win. With just a month left to the finale of the show, Vaishnavi was not happy to leave the house but she accepted the audience's decision and left.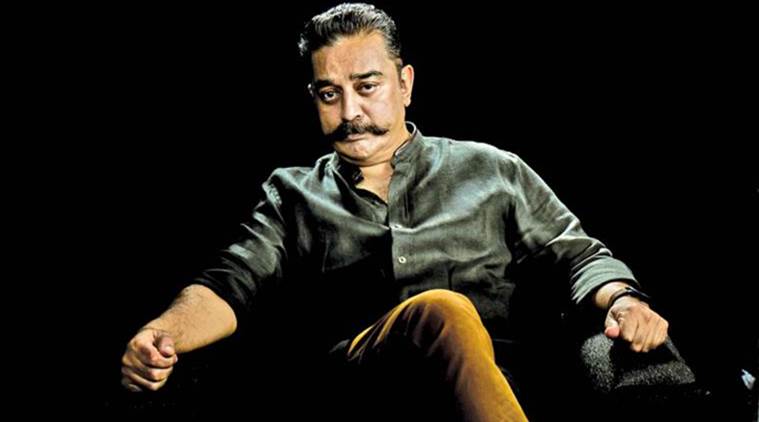 After she left the house, contestants sat down to discuss what happened over the weekend. Mahat tells Balaji, Janani and Riythvika that he wants to be nominated as he is done. He then spoke to Janani about how it was Aishwarya and Yaashika who hated Mumtaz, but in the end he got caught up in their cold war. He was unhappy about how Yaashika stayed silent during the argument when she was the one who started it all.
[wp_ad_camp_1]
Other housemates tell Mahat to not get influenced by her from now, and say this was his own fault and he brought it upon himself. However, Mahat told Aishwarya that his affection for Yaashika was unaffected by what she did. He also told Aishwarya that she should tell Yaashika that the sincerity of his feelings won't change.
[wp_ad_camp_1]
As it is in this way , Vijay TV doing all the ways to promote the show in daily basis. Three promos each days will surface only to stimulate the audience in order to watch the show.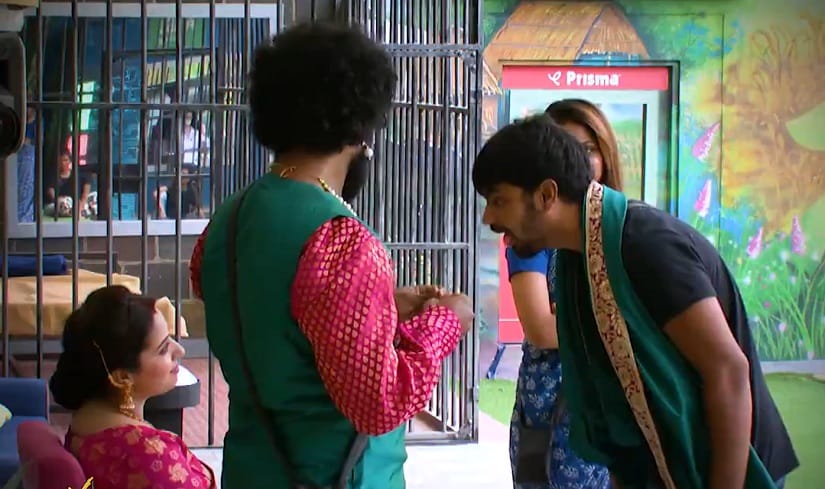 In a new attempt the channel tried to make a meme based on today's promo to promote the show only to be get trolled brutally by the followers. Here's the meme they made :
😂🤣😂 pic.twitter.com/GuHiDN83KZ

— Vijay Television (@vijaytelevision) August 23, 2018
Here's some of the comments that waxed the television's creativity :
Echa #VijayTv Unaku TRP Mattum Dhane Mukkiyam Evan Setha Unaku Enna#BiggBossTamil #பிக்பாஸ் #BiggBossTamil2 #BiggBoss2Tamil #VivoBiggBoss

— BiggBossTamil (@BiggBossTamill) August 23, 2018
Shame on u @vijaytelevision . Wat the hell are u trying to convey? I'm not a Danny fan or supporter. Never will I be! But this kind of meme is such an insult 2 ur channel 2 indirectly support #MuttalMahat. Wow 👏🏻👏🏻

— Farhana anwar (@Itz_FaRhaNa) August 23, 2018
Eana comedy ya…..romaba keavala ma iruku…
Po poi Aishwarya and yasika va eapadi kapathalam nu yosi……#fakevijaytv.#BiggBossTamil #BiggBossTamil2

— Ravi chandran (@Ravicha17269711) August 23, 2018
மவனே நீ காமடி னு நெனச்சு ட்வீட் போடறது செம்ம காண்டவுது அட்மினுக்கு செருப்பு பிய்ய பிய்ய அடி விழும்னு சொல்லி வை

— SIVA (@sivasehwag13) August 23, 2018
Dei vennaingala adika vitu vedika pathuttu ipa comedy pannuringala ayyo

— Tamil News World (@TamilNewsWorld1) August 23, 2018
யோ நீங்களே மீம் போட்டா நாங்க என்னதுக்கு இருக்கோம்…

— பொறி உருண்டை👿 (@raajsh01) August 23, 2018
— arunprasad (@Cinephile05) August 23, 2018
Yashika Aishwarya mahat intha 3 perukum ne ena velai pathutu eruka theriyuma vijatv….mama velai thu 💦 intha polapuku…

— Nantha Kumar (@NanthaK52382513) August 23, 2018
Deii @vijaytelevision un TRP kaga andha YMA gang ku support panra paaru.. Unna maadhri oru keduketta channel ah naan paathadhe illada.. @ikamalhaasan ur unfit to host and also become a leader.. Stop ur political dramas nd pls get lost

— Sujith Kumar (@Sujithkumar07) August 23, 2018
Lol. Lol. 😂😂😂😂😂 pic.twitter.com/uxmrXsh0ug

— Rags (@rags_siva) August 23, 2018
சரியான அழுகுணி பயலா இருக்கான். இவரு போய் இழுப்பாராம் இடிப்பாராம் அவன் பதிலுக்கு ரெண்டு விட்டா கியா மியான்னு கத்துவாராம்.

— Bigg Boss (@Satire_politics) August 23, 2018
எவன் வாழ்க்கை எப்படி போனாலும் பரவாயில்லை உனக்கு டீஆர்பி முக்கியம் அதானே

— Mr. D (@iam_offl) August 23, 2018
Dei domour paiya editing olunga pana vakku ela rendu morning ore nal episode la varuthu ethalam sari panama nai meme create panitu eruku , vungala nambi vulla erukanunga avnunga kastatha meme pottu kindal pandra ethuku per ena therima echha l!!!

— Manikandan (@Manikan00234716) August 23, 2018
இதெல்லாம் காமெடியாடா கர்ர்ர் தூ 😐😏😏 pic.twitter.com/GYcHYnuc5D

— ரஹ்மான் ™🤹🏻‍♂️ (@Rahman_084) August 23, 2018
இனிமேல் வரக்கூடிய பிக்பாஸ் போட்டியாளர்கள் அனைத்தும் பலவீனமானவர்கள் மட்டுமே உள்ளே வருவார்கள். பலம்வாய்ந்த போட்டியாளர்கள் உள்ளே வந்தான் ஐஸ்வர்யா யாஷிகா வெளியே அனுப்பப்படும். ஆகையால் மற்றவர்களை உள்ளே கொண்டு வந்து ஐஸ்வர்யா,யாஷிகா காப்பாற்றும் முயற்சியில் பிக் பாஸ்

— MTR (@MTR725) August 23, 2018
த்தா டேய் என்ன நக்கல் மயிரு பண்ணிட்டு இருக்கியா அந்த சைக்கோ புண்டையா வெளியே அனுப்பி தொல டா.

— மைக்கெல் ஜோஷ் (@josh_offl) August 23, 2018
— Asfar! (@itsmeasfa) August 23, 2018
😡😡😡 pic.twitter.com/IHSD11ErBb

— Meenu (@meenachandren) August 23, 2018
இந்த விஜய் டிவி என்னமாதிரியான சைக்கோவா இருப்பான்.

— Gєσяgє ❁ (@itsgeorgeoff) August 23, 2018
Replies to this tweet 🙊

— vb (@vbzu) August 23, 2018