Vijay TV Censored This Footage Of Vikraman??
Ambedkar
Bigg Boss
Vijay Tv
Vikraman
3 months ago
By Dhiwaharan
A section of fans are calling out Vijay Television for allegedly censoring a footage of Vikraman in which he talked about leader Ambedkar during one of the tasks. Fans alleging that the footage didn't take place even in the 24 hours stream.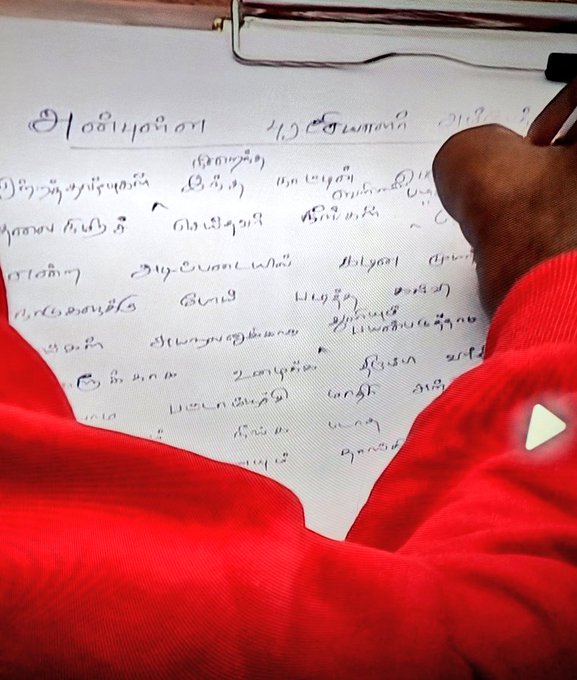 In one of the recent tasks that took place inside the Bigg Boss house, contestants were asked to write about a topic and read it out in front of other contestants. Vikraman who is one of the leading contenders to win the title, was seen writing about leader Ambedkar.
However, his part of reading it out loud didn't take place in the main episode or in the 24 hours stream. Followers of the show called out Vijay Television for not showing that particular part.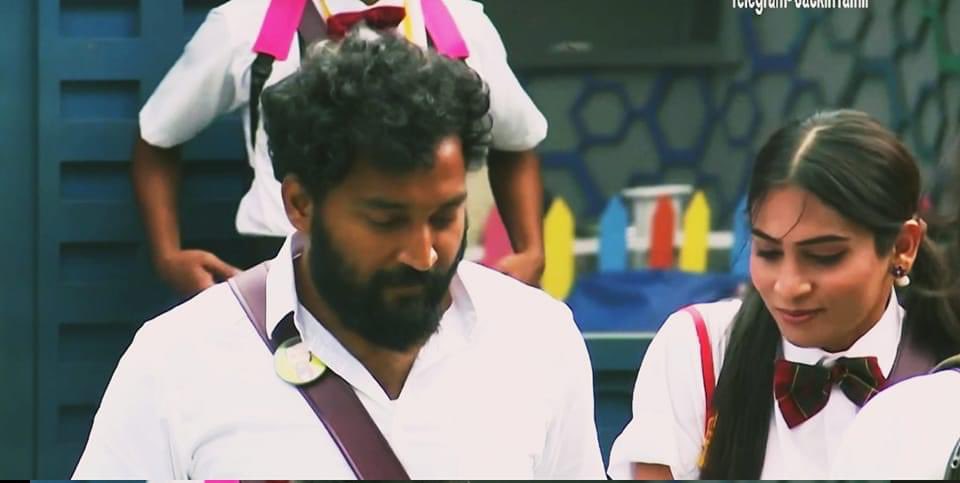 "Kamal sir can speak about Gandhi's ideology to people on #BiggBossTamil6, But if #Vikraman writes a letter about #Ambedkar you're avoiding it from 1hr & 24/7 show also. 😣 Unfair💯" a follower said whereas another one wrote "So disappointing, watched live only for Vikku's letter!"
Check out some of the reactions that surfaced below :
மனித ஆயுளை குலைக்கும் மதுவை பற்றி பேச அனுமதி உண்டு. ஆனால், தாழ்த்தப்பட்ட, பிற்படுத்தப்பட்ட மக்களை உயர்த்திய அண்ணல் அம்பேதத்கரை பேச அனுமதி இல்லையா? @ikamalhaasan sir must make #Vikraman to read his letter about #Ambedkar on weekend.#BiggBossTamil#BiggBossTamil6 pic.twitter.com/0elqVPOv4d

— Kakashi Sensei (@KakshiHatake001) December 22, 2022
பிக்பாஸ் நேத்து டாஸ்க்ல எல்லாரும் அவங்க எழுதின கடித்த வாசிக்க.. விக்ரமன் அம்பேத்கருக்கு எழுதின கடிதம் வாசிப்பது மட்டும் காண்பிக்கப்படல… அம்பேத்கர் பெயர் உச்சரிக்கப்படுவதை காண்பிக்க விஜய் டிவிக்கு என்ன தயக்கம்…@vijaytelevision @ikamalhaasan #BiggBossTamil6 #BiggBossTamil pic.twitter.com/6lEF7TUKEa

— MooknayakDr (@sathisshzdoc) December 22, 2022
@ikamalhaasan sir take on one of our revolutionary leader Dr.B.R.Ambedkar. sir you know how important Ambedkar played in destroying Religion and Caste, providing equality for all. We need #Vikraman's Ambedkar letter reading task.#BiggBossTamil#BiggBossTamil6 pic.twitter.com/Gy5kthWK5P

— Kakashi Sensei (@KakshiHatake001) December 22, 2022
Why was #vikraman𓃵 's letter reading was skipped in 24/7 episode @vijaytelevision
1hr la cut panirtha koode vitrupom. 24hrs epi laye cut panirkinga? If u cant telecast tat means u shld hv warned him 2 change. Tis is biased! 🤬#vaathivikraman𓃵 #AramVellum#BiggBossTamil6 pic.twitter.com/SV8sE1fm3S

— N.Amour • 🅴 (@BuddyTruth) December 21, 2022
#Vikraman wrote a letter to one of the architects of the Indian constitution Dr. Ambedkar.

It would be great if @ikamalhaasan saar could ask Vikraman to read the letter during the weekend episode.

Kindly make it possible Sir. 🙏#BiggBossTamil6 pic.twitter.com/Ju1xZYvljM

— Raja 🖤 (@whyrajawhy) December 21, 2022
அன்புள்ள புரட்சியாளர் #அம்பேத்கர்! #Vikraman's letter to his most important person in life!
I can't wait to see what he's going to say! ❤❤#BiggBossTamil6 #AramVellum #VaathiVikraman #Vikraman𓃵 #BiggBossTamil #VoteForVikraman pic.twitter.com/lox4mg3YCr

— Derrida_Barthes (@derrida_barthes) December 21, 2022
#Ambedkar and #Periyar are the leaders in his heart for #vikraman𓃵. When he is allowed to express his thought through letter about #Ambedkar, why @vijaytelevision have not telecasted his part? Why can't #Vikraman speak about him in Vijay Tv?#BiggBossTamil #BiggBossTamil6 pic.twitter.com/lhnqSyWtTm

— Kakashi Sensei (@KakshiHatake001) December 22, 2022
Just came to know @vijaytelevision has just avoided #Vikraman letter on Dr. Ambedkar? Wait, what seriously? Dey he is the most intelectual man on India da, he is the undefeated icon who stood for against the caste atrocities. @ikamalhaasan sir 😳😖#BiggBossTamil6 #BiggBossTamil pic.twitter.com/ApC0Z0s7m1

— Kakashi Sensei (@KakshiHatake001) December 21, 2022
Why did you write the letter to Vikram Ambedkar Not telecasted
😞Vikraman is a superhero in the minds of common people like us❤️💪
It should be understood from this that casteism and racists still exists in this century 😡@RVikraman @ikamalhaasan @vikraman_army @vijaytelevision pic.twitter.com/okjQtJVP38

— Shaijitha Aathul (@ShaijithaA) December 21, 2022
Athaana paathan 24hrs nu solraingaleanu intha letter antha 24×7 la kooda varala, Gandhi ah pathi pesanum solra @ikamalhaasan intha letter telecast aagathatha pathi edhum pesuvingala illa neengalum avungala maarithana #AramVellum#Shameonuvijaytv #Vikraman pic.twitter.com/1xfsCDsreF

— Gajon (@gajon103894) December 21, 2022