EXCLUSIVE : Vijay To Act In A Prequel For The First Time In His Career?? Director Confirmed
Written by Dhiwaharan Published on May 25, 2022 | 23:54 PM IST | 112
Follow Us
Comments: 0
Actor Vijay who is fondly called as "Thalapathy" by his fans, is currently busy working on a Telugu, Tamil bilingual film which is tentatively titled as "Thalapathy 66". Recently, it was officially confirmed that director Lokesh Kanagaraj is going to reunite with Vijay for the second time in "Thalapathy 67". In the meantime, Director Atlee, amidst his busy schedule, has confirmed that a spin off of "Bigil" Rayappan character is on cards.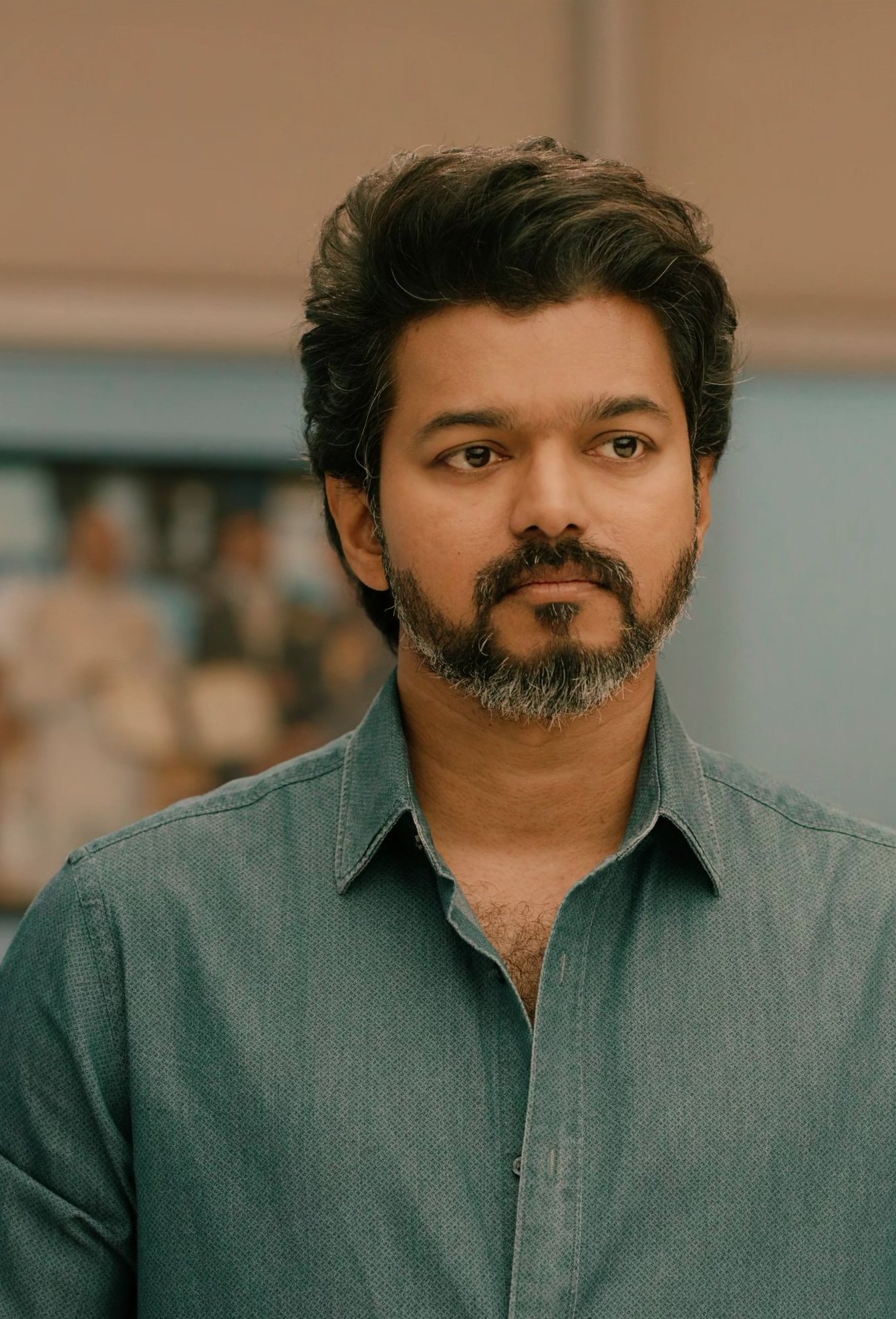 If the project goes on floor, it will be Vijay's first ever sequel of his own film in his career that spans nearly 30 years. Director Atlee made the confirmation while replying to a tweet of Amazon Prime video, an OTT streaming platform which has the film's rights.
Fans got excited on seeing the tweet from the blockbuster director who is currently busy making a film of Bollywood Badshah Shah Rukh Khan. Fan made edits and mashups started surfacing in internet referring the Rayappan character played by Vijay in "Bigil" movie.
Audience saw actor Vijay in three different get ups in Atlee's Bigil. One of a character was named as "Rayappan". The role which had actor Vijay in his late 50's for the first time, attracted the audience in big time. Vijay played the character with so much effort as it required special attributes.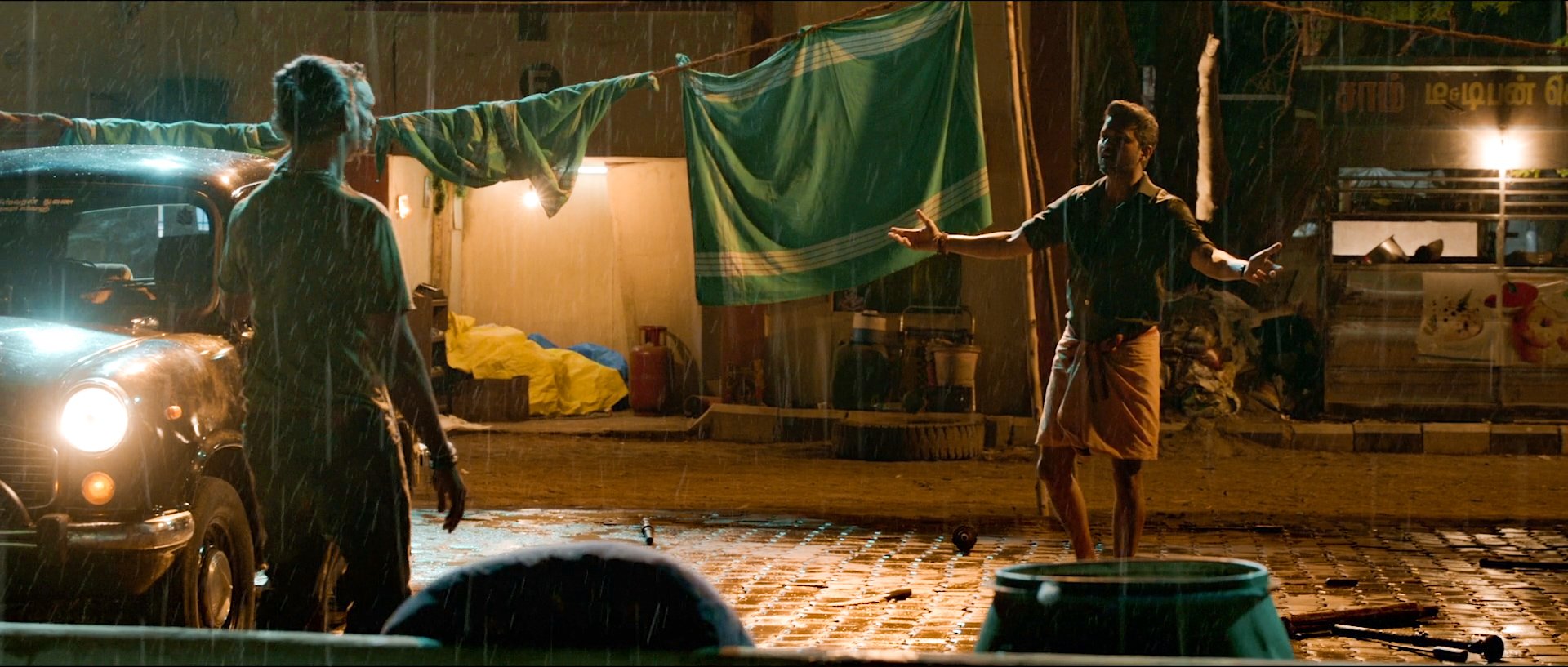 "Rayappan", being a stutter, acted as the head of his slum and aspired his son to become a national level football player to change the identity of his slum. Unfortunately, he gets stabbed by his enemies which makes his son as a gangster. Fans who loved "Rayappan", started requiring director Atlee to make another film with Vijay.
Few fans went one step ahead and demanded the director to make a "prequel" of Bigil by having "Rayappan" as full length lead. On Tuesday, official Twitter handle of Amazon Prime came up with a tweet asking "imagine a full film made only for the story of Rayappan 😳"
Here's the tweet :
imagine a full film made only for the story of Rayappan 😳

— amazon prime video IN (@PrimeVideoIN) May 24, 2022
The tweet grabbed the attention of the filmmaker himself who came up with a tweet saying "Senjittaaaaa pochuuuuu….." a dialogue uttered by Rayappan in the movie and confirmed that there will be a sequel.
Senjittaaaaa pochuuuuu….. https://t.co/sfIxMt3RZb

— atlee (@Atlee_dir) May 24, 2022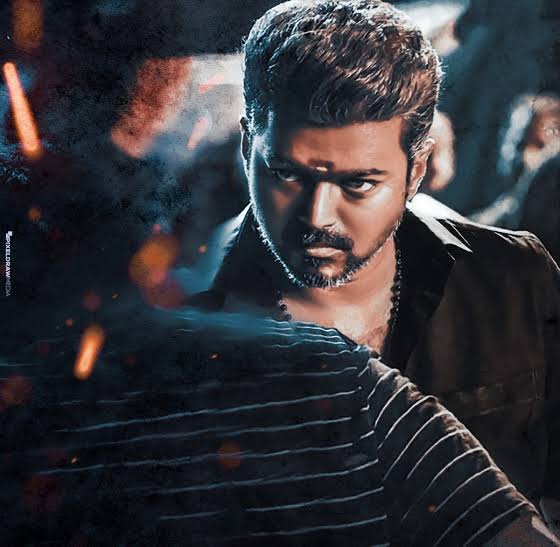 After acting in the remake of Rajinikanth's "Billa", Ajith kumar who is considered as Vijay's rival, acted in the sequel of it. Actor Suriya has acted Singam's sequel and many more parts of it and has created a franchise.
Rajinikanth has 2.0 and Kamal Haasan is going to have Indian 2, sequels of Vijay. If the project gets materialized and goes on floor, it will be Vijay's first sequel of his own movie.
Here's some of the reactions from fans after the announcement of Atlee :
கருப்பே குசும்பே

நாயகன் படத்த ரீமேக் பண்ண போறேன்னு சொல்றான் pic.twitter.com/3cLsIE2gG0

— ℳя. 尺CB வில்லங்கம் (@Vineethian) May 24, 2022
சுடச் சுட ஆவி பறக்கும் அது இட்லி யா இருந்தாலும் சரி அட்லி யா இருந்தாலும் சரி

பயம் காட்டிய ராட்ச்சசண்னாக மக்கள் மனதில் ராயப்பண்னாக

அட்லி Anne Waiting… for.. ராயப்பண் பக்தர்கள் pic.twitter.com/m8YjCd1tKM

— Vijay Karan (@Vijay__fan__boy) May 24, 2022
அண்ணா பார்ட் 2 எப்போ🔥🔥💥💥 pic.twitter.com/fnSf2pDUHy

— கூண்டுக்கிளி (@_uvt_) May 24, 2022
எங்க கிட்டயும் fan boy director இருக்காரு

வெறித்தனமா செதுக்குவாரு..!! #T68 ATLEE 💥🔥 pic.twitter.com/xiXtobsTSO

— MSR (@itz_chillax) May 24, 2022
😱😱😱 pic.twitter.com/X3io1rj4Wg

— உன்னை போல் ஒருவன் (@vjdhanus1) May 24, 2022
— CʜᴀɴLᴇᴇ » (@ERROR_Chanlee) May 24, 2022
Waiting for Original fan boy Sambavam.. 🔥🔥🙏@actorvijay – @Atlee_dir The epic Combo 🥵💯
pic.twitter.com/pur8AmJSoy

— it's→ß∅$$²·²¹ (@boss_vfc) May 24, 2022
— R A P T O R (@Raptor_VJ) May 24, 2022
#Thalapathy68 Rayappan character vechi full & Full gangster padam pannu anna #Beast @actorvijay #Thalapthy66 #Thalapathy67 pic.twitter.com/6bk74AvUVt

— Pradeep (@Itz_Pradeep_Vj) May 24, 2022
Rough & Rogged Prequel…💥

தன்னாலே வெளிவரும் தயங்காதே
தலைவன் இருக்கிறான் மயங்காதே
ஒரு தலைவன் இருக்கிறான் மயங்காதே ! 😌👑

Raayappan ! 🤌🏻🔥 #ThalapathyVijay#Thalapathy66 #Thalapathy67 @actorvijay pic.twitter.com/PMPUGiH5kJ

— K-H (@daexshiv) May 24, 2022