"Vijay Sir Ellathyum Paathtu Than Irukkaru" – Jagadish
Ajith
Fans
Thunivu
Varisu
Vijay
3 months ago
By Dhiwaharan
Vijay's manager and his Twitter handle admin Jagadish, while talking to a film tracked named Karthik Ravivarman about the ongoing theatre allotment issue and Telugu postpone, said that himself and actor Vijay are aware of everything and suggested fans to believe on the content of the film. Fans of the actor are pretty much upset ever since the bookings for both Thunivu and Varisu started as the latter is reportedly getting secondary/less screens throughout Tamilnadu.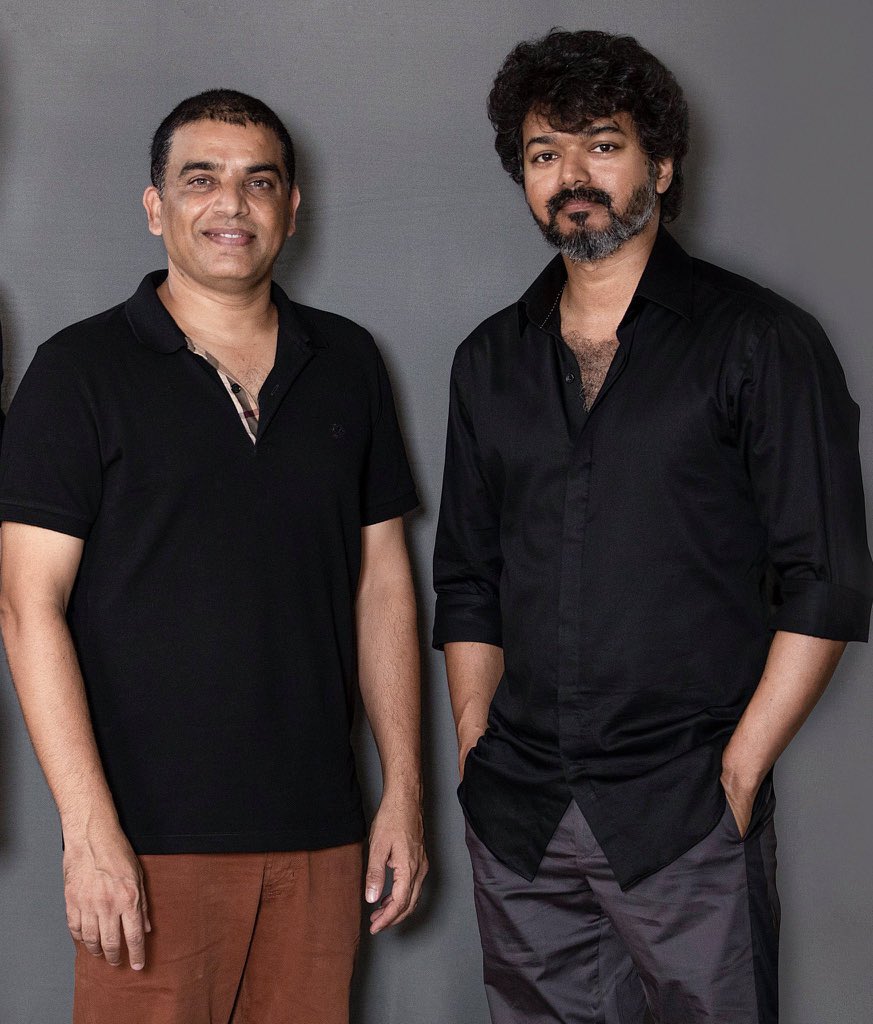 "No new poster, No new promos, Vaarasudu postponed, Tamil version not dispatched yet via qube, But 1 day to go for WW release" a fan of Vijay expressed his frustration whereasany others came up with similar tweets.
Check out some of the reactions from Vijay fans that surfaced in the internet below :
No new poster
No new promos
Vaarasudu postponed
Tamil version not dispatched yet via qube

But 1 day to go for WW release.

Nice da gotha @SVC_official @Jagadishbliss

— Siv_ (@Offl_Siva) January 9, 2023
எதோ பெரிய காவிய புந்த எடுக்குற மாதிரி 1 வருசமா என்னத்த நொட்டுனான்

— Dinesh Kumar (@DinuVJ) January 9, 2023
Hello U are Playing Our Emotions….
Movie Good Or Bad That's a Not problem For us
But Movie Released Properly As per Planning Time and Date…..
Big Star Give a Chance Please Use of it….
What is this……Big Disappointment For Your Lazy work 😕🚶‍♂️🤦 https://t.co/SCE7ERywkT

— DhoniVicky (@Dhonivicky738) January 9, 2023
This is seriously pathetic. Vijay signed this film to expand his markets. But you can't get simultaneous release. #Varisu https://t.co/BBaRjS4NUH

— Jagan VFC (@Jaganofl) January 9, 2023
Unfair Screen Allocation during clash time!!

Thadaigalai Thaandi Varugirathu!#Varisu pic.twitter.com/u7uu1nh2Mn

— Christopher Kanagaraj (@Chrissuccess) January 8, 2023
Karthik Ravivarman, Movie tracker and film distributor, during a Twitter space session, revealed that he asked Vijay's manager Jagadish about the current state.
"I asked Jagadish bro about the postpone of Telugu release and also said to him that fans are pretty much upset. He replied 'Leave everything, I'm aware of all that. Watch the film and have belief in it. The film will definitely have a long run and everything will be sorted then'" said Karthik Ravivarman.
"I also asked 'no new poster, teaser or promo didn't get released after the trailer' and he replied 'I know about it all and Vijay sir is also seeing everything. The film definitely win' he said and asked me to convey it to the fans" he further added.
Watch the video below :
When @Karthikravivarm asked @Jagadishbliss about theatre count & telugu release issue, poor promotions.

He replied "Himself & @actorvijay knows everything that's happening & told to ignore all of that & just watch #Varisu. It will be good film & will work in long run💜🎉" pic.twitter.com/oE92O2etoo

— karthikeyan (@Karthik45932834) January 9, 2023
Vijay's "Varisu" and Ajith's "Thunivu" are releasing on 11th of January with huge expectations. The pre bookings of the films are going on in full swing with fans of both the actors involving in verbal spar in social media platforms about whose film is going to perform better in the box office.