Cyclonic storm Gaja crossed the Tamil Nadu and Puducherry coast between Nagapattinam and nearby Vedaranniyam early Friday, November 16, with wind speeding up to 120 kmph.
[wp_ad_camp_1]
The cyclone has uprooted an estimated 11 lakh trees across the state, leaving stories of horror and desolation in its wake.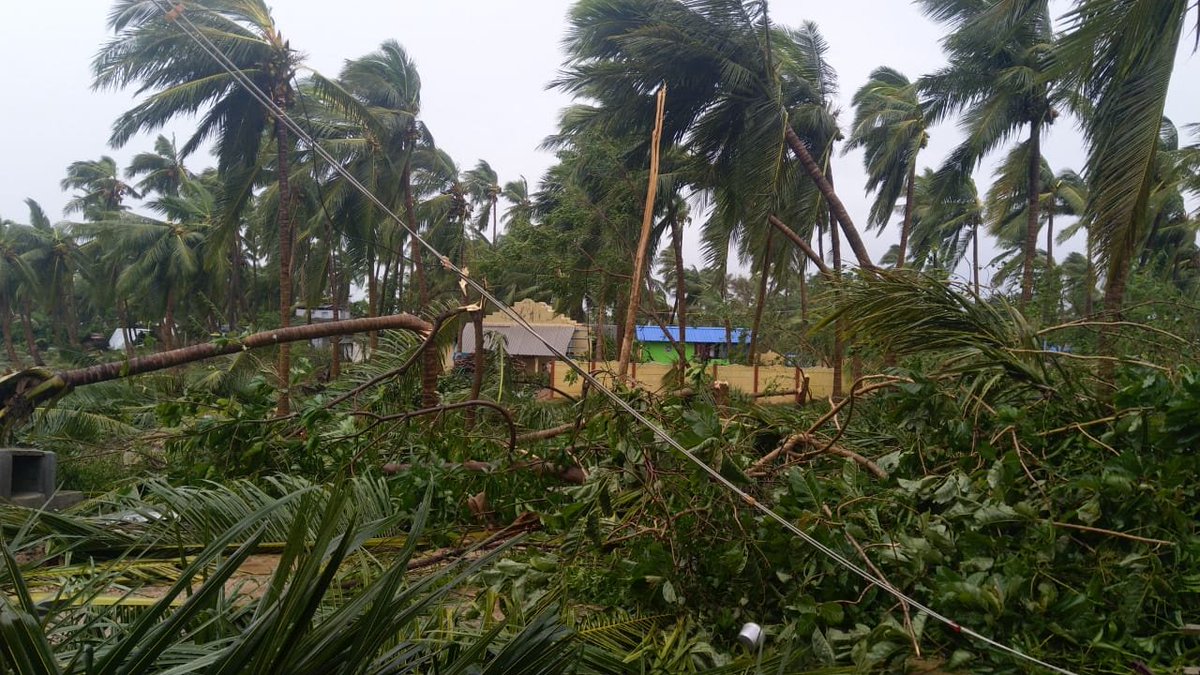 The residents of Delta districts suffering due to the devastating situation. The Cyclone Gaja has wrecked around 300 boats, turning the beach into a veritable dumpyard of broken planks and leaving them with nothing to pursue their livelihood. Although nobody died this time, they say their current losses easily dwarf that of the 2004 tsunami.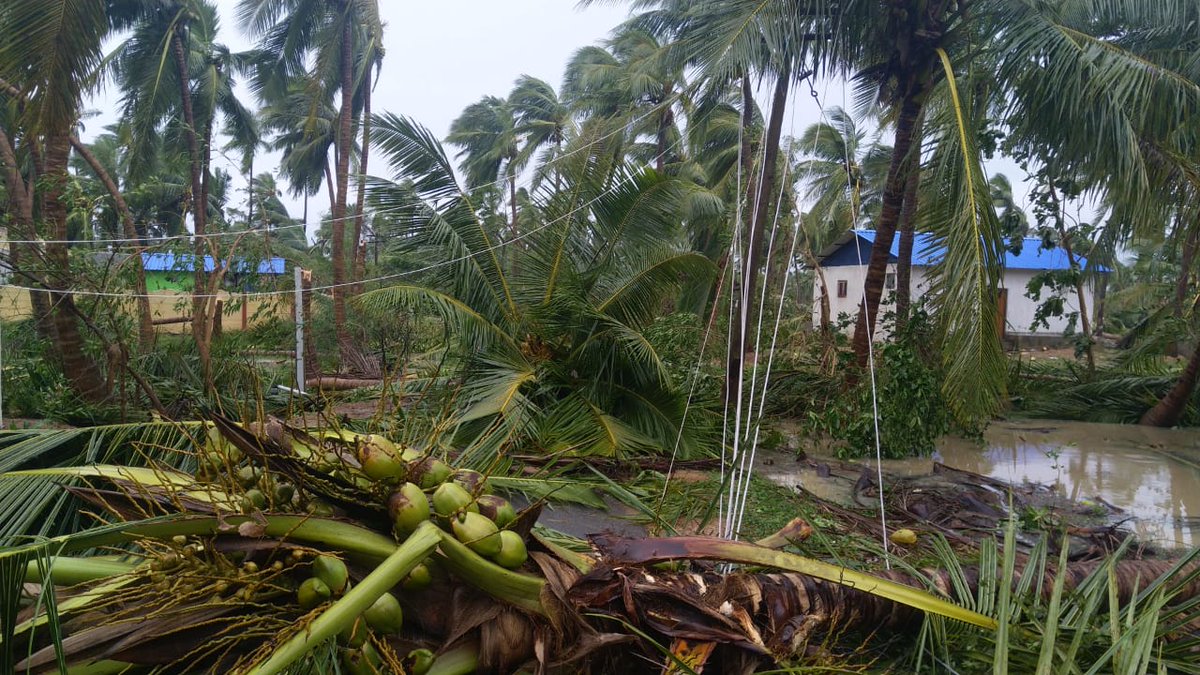 The Tamil Nadu government has announced the construction of one lakh concrete houses for people who have lost their homes, and sought Rs, 15,000 crore from the centre in aid. Health secretary Dr J Radhakrishnan said the government is working on a war footing to provide relief and rehabilitation. "The chief minister has appointed 15 teams of senior IAS officers to oversee the operations. We will work 24×7 until normalcy is restored," he added.
[wp_ad_camp_1]
Chief minister of the state Kerala also had stretched his helping hand to the people of Tamilnadu by providing 10 crores. His tweet which was written in Tamil said "கஜா புயலில் பாதிக்கப்பெட்ட தமிழக சஹோதரர்களுக்கு கேரள மக்களின் ஆதராவை தெருவிக்கறோம். புதன் கிழமை சேர்ந்த அமைச்சரவை அவசர உதவியாக 10 கோடி ரூபாய் தமிழக அரசுக்கு வழங்க முடிவு கொண்டோம். உணவ், துணி, ஆடைகள் உடப்பெட்ட 14 லாரி அவசர பொருட்கள் ஏற்கனவே அனுப்பி வய்த்தோம்." (People of Kerala supports the brothers of Tamilnadu who are affected  by the Gaja cyclone. Due to the Wednesday Ministry cabinet , as an instant help we decided to provide 10 crores as relief fund. 14 Lorries which contained food, clothes were sent already)
கஜா புயலில் பாதிக்கப்பெட்ட தமிழக சஹோதரர்களுக்கு கேரள மக்களின் ஆதராவை தெருவிக்கறோம். புதன் கிழமை சேர்ந்த அமைச்சரவை அவசர உதவியாக 10 கோடி ரூபாய் தமிழக அரசுக்கு வழங்க முடிவு கொண்டோம். உணவ், துணி, ஆடைகள் உடப்பெட்ட 14 லாரி அவசர பொருட்கள் ஏற்கனவே அனுப்பி வய்த்தோம்.

— Pinarayi Vijayan (@vijayanpinarayi) November 28, 2018
People of Tamilnadu felt really grateful on seeing the effort of the Chief minister of Kerala. Including Kamal Haasan, many thanked him on regards of the victims of Cyclone Gaja and the people of Tamilnadu.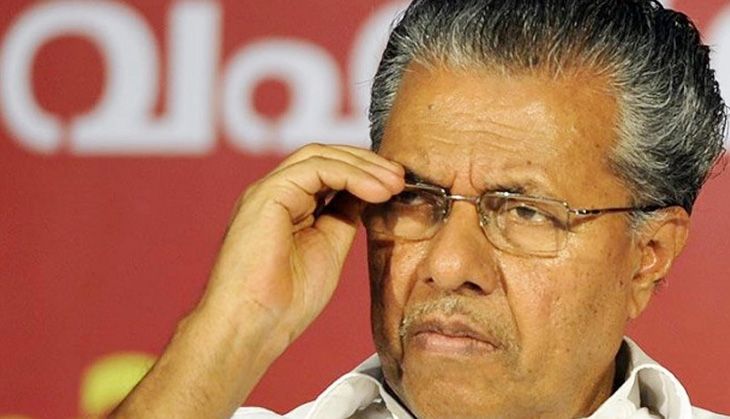 Tamil actor Vijay Sethupathi has appreciated chief minister Pinarayi Vijayan for lending a helping hand to the Tamil people who were devastated by cyclone Gaja. The actor thanked the chief minister on Twitter.
He wrote that apart from sending relief materials to Tamil Nadu a day after the disaster, the CM has also announced a financial aid of Rs 10 cr to the relief fund. Kerala had come forward with immediate help to the Tamilians after the Gaja cyclone hit Tamil Nadu. Earlier, Kamal Haasan had written a letter to Pinarayi Vijayan seeking help to the Gaja victims.
புயல் தாக்கிய அடுத்த நாளே நிவாரணப் பொருட்களை அனுப்பியதோடு இன்று தமிழர்களின் துயரை துடைக்கும் விதத்தில் தற்போது 10 கோடி ரூபாய் நிதியையும் அறிவித்த கேரள முதல்வர் தோழர் பினராயி விஜயன் அவர்களின் சகோதரத்துவ மனிதம் கண்டு மகிழ்ச்சியோடும் நன்றிகளோடும் வணங்குகிறேன்…

— VijaySethupathi (@VijaySethuOffl) November 29, 2018
[wp_ad_camp_1]
This news was published in many Tamil websites. Many people praised Vijay Sethupathi's gesture of thanking the neighbour state CM. In a rare moment a section of people trolled and abused him for supporting Pinarayi in a Facebook page called One India Tamil.
Vijay Sethupathi is considered as an actor with 0% haters. This is really shocking to see such hatred against an actor who never faced criticism for his real life character.
What do you think on his comment ?? Do you think he really deserve this much of hatred ??