Vijay Sethupathi is one of the actor who went from rags to the riches only because of his talent. The actor, who never shied away from donning any kind of role, has done many versatile roles in the short span of his career and became one of the biggest stars in South India right now.
Vijay Sethupathi, better known as the Makkal Selvan of Tamil cinema, is now the latest target among social media extremists over his controversial comments on Sabarimala temple.
In a recent interview, Vijay Sethupathi claimed that Kerala Chief Minister Pinarayi Vijayan's stand on the Sabarimala issue was correct, and there is no point in banning women on temple because of menstruation.
The Makkal Selvan was in Alappuzha, Kerala shooting for 'Maamanithan' directed by Seenu Ramaswamy when speaking to newsmen stated that he is a huge fan of Kerala Chief Minister Pinarayi Vijayan.
"It is pretty easy to lead the life as a man. But for women, it is not that smooth. Women need to face pain every month due to menstruation. Who told that menstruation is impure? It is actually very sacred. In Sabarimala issue, I stand with Kerala Chief Minister Pinarayi Vijayan," said Vijay Sethupathi.
During the talk, Sethupathi also lauded Pinarayi Vijayan stating that he is a man with integrity. While recalling an incident where he shared the stage with Pinarayi Vijayan, the actor said that the CM's entry into the stage was like a Principal entering the classroom.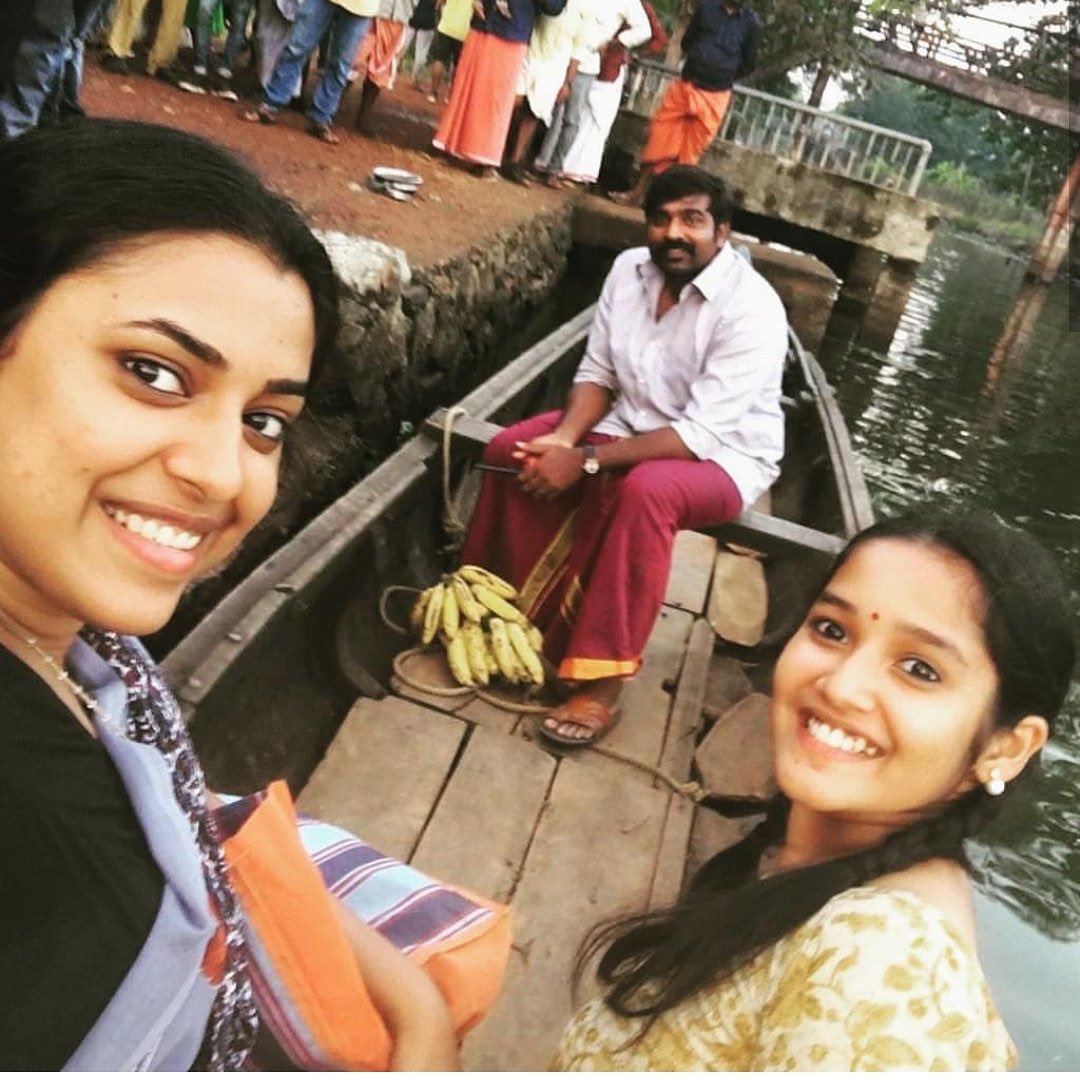 Vijay Sethupathi also lashed out at the caste system which prevails strongly in the society. The 'Vikram Vedha' actor said that future generations will embrace love marriages more so that the wall of the caste system can be broken easily.
Even though the comments made by Vijay Sethupathi received positive responses from left liberals, a section of social media users, especially, supporters of Sangh Parivar have started attacking him in the most merciless manner. Some users even claim that Vijay Sethupathi is intentionally trying to tarnish the Hindu religion.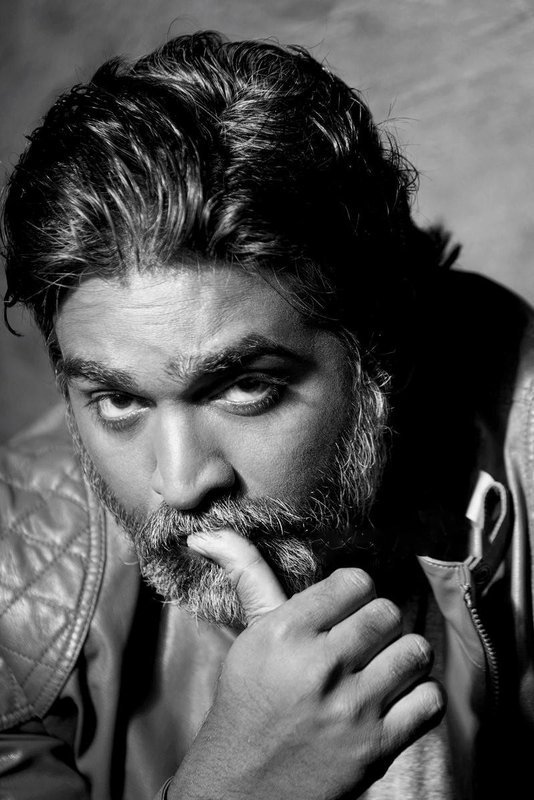 Recently they also started trending the hashtag Apologize Vijay Sethupathi :
கேரள இந்துக்களுக்கு சொரண இருக்குறதால தான் அங்க எல்லாரும் இனி @VijaySethuOffl படங்களை புறக்கணிப்போம் என்று கூறியுள்ளார்

ஆனால் இங்கயோ நாம சாதி, கட்சி, ரசிகர் என்று பிளவுபட்டுள்ளதால் கூத்தாடி பயலுக எல்லாம் நம்மை பற்றி அவதூறாக பேசுறாங்க#ApoligizeVijaySethupathi

— Electric ⚡ஏகாம்பரம் (@electric_eka) February 5, 2019
இந்த பொறுக்கியை ஏற்கெனவே விட்டு வைத்தது மிக தவறு.
சங்கராசாரியரை 'அவன்' என்று வசை பாடிய தற்குறியை யாரும் கண்டித்ததாக தெரியவில்லை.
He is hypocrite to the core.
அயோக்கிய அற்பப் பதர்.
புல்லுருவி.
முடத்தெங்கு

— Ramanan Ranganathan (@RamananPr) February 6, 2019
அந்த உள்பாவாடை பண்ணாடையின் மன்னிப்பு சோத்துக்காகுமா, சாத்துக்காகுமா?

இந்த மாதிரி கழிசடை ஈத்தரைகளின் படம் பார்க்காவிட்டால் நம் குடியா முழுகிவிடும்?

சோத்தில் உப்பு போட்டு திங்கும் இந்துக்கள் அனைவரும் இவனைப்போன்ற உள்பாவாடைகளின் படங்களை பார்த்து அவனுகளுக்குவருமானம் குடுக்கக்கூடாது

— Iridium Cobra~இரிடியம் கோப்ரா~इरिदिउम् चोब्र (@Paramkasi77) February 6, 2019
#ApoligizeVijaySethupathi Tamil film industry has become the place for Anti hindus and anti-nationalist.
Cinema industry has become a liability to our culture and heritage

— RajaGopal Vellingiri (@RajaGopalV72) February 6, 2019
#ApoligizeVijaySethupathi #ApoligizeVijaySethupathi https://t.co/OilVMOalSA

— Anand Bagavathiappan (@anandbagavathi) February 6, 2019
#ApoligizeVijaySethupathi I had huge respect on you and didn't expect you to go this low. I will apologies for being your fan @VijaySethuOffl உங்கள் இரசிகனாய் இருந்ததற்கு நான் மணிப்பு கேட்டு கொள்கிறேன்

— சுதர்சன் संपथ (@SudharshanSamp1) February 6, 2019
— RajaGopal Vellingiri (@RajaGopalV72) February 6, 2019
96film 100days function la திருட்டு காந்தி எல்லாம் வரும்போதே தெரியுது இவனும் பாவாடை கோஸ்டினு…

— 🚩🏹கிரிஷ் 🏹🚩🇮🇳 (@cutietwts) February 5, 2019
The statement which was uttered by Vijay Sethupathi in a casual manner has turned out to be a biggest controversy. However, the actor seem to be not caring as he celebrated his film 96's 100th day celebration yesterday.
What do you think on Makkal Selvan's comment !!