Vijay Mentioned Simran & Jyothika As "Horses"?? Social Media Divided
Written by Dhiwaharan Published on Dec 07, 2022 | 13:43 PM IST | 311
Follow Us
Comments: 0
Based on a statement made by actor Shaam in one of his recent interviews to a private YouTube Channel, users of Tamil twitter community divided into two as a group flooding the timeline with comments expressing their support to the actor whereas another group criticizing him for objectifying women.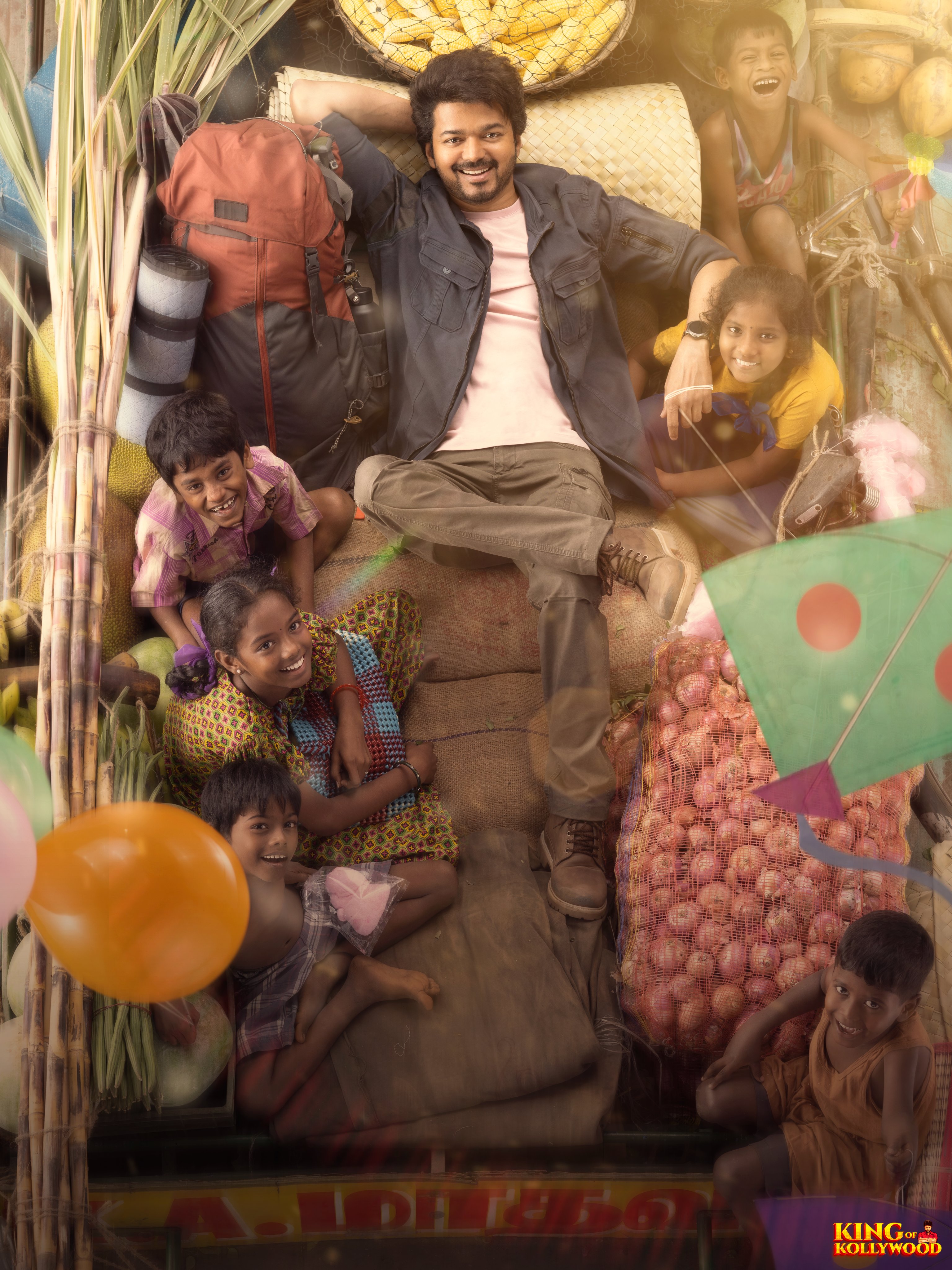 Actor Shaam is playing a pivotal role in the upcoming film of actor Vijay which is titled as "Vaarisu". It is notable that he shared screen space with Vijay for the first time in a movie named "Kushi". In the film, he appeared as a junior artist. Through the interview, Shaam shared about how his relationship with Thalapathy Vijay has been growing by the time.
Shaam revealed that he used to call Vijay by his name during " Kushi " time and asked about the talks that were doing rounds at that time. "There are talks about you being the next Superstar" said Shaam to Vijay in the "Kushi" shooting spot to which he replied by pointing the sky, denoting that everything is God's deed.
"After few days, I became a hero. He saw me at some place and asked me "Hey, who are you man?? You are making your entrance with two horses Jyothika and Simaran" and I replied back to him saying that it's also the deed of the same God" Shaam said in the interview.
Watch the video below :
ஜோதிகா,சிம்ரனு ரெண்டு குதிரையை ஓட்டிட்டு வரீயே யார்ரா நீ னு கேட்ட விஜய் அண்ணா- ஷாம். pic.twitter.com/IUH0GOswpt

— குருவியார் (@Kuruviyaaroffl) December 7, 2022
Here's the full interview :
Shaam's statement caused a rift between two groups in social media platforms. Check out some of the reactions that surfaced below :
12b released on 2001
At that time Vijay age was Just 24/25..
Andha vayasula pesrathu than ellarum..

But Thug ah 😂 #Varisu https://t.co/LDrUO6nJR7

— வாத்தி T V A 🕴 (@mangathadaww) December 7, 2022
@Chinmayi If you have guts speak against Vijay. Biggest misogynist Vijay https://t.co/qCqwIwKev1

— TweetRealityMan (@TweetRealityMan) December 7, 2022
Mean while actress about Thalapathy.
And Uthamar Ajith who used Swathi and Heera for survival…😹#Varisu https://t.co/mut2ZrXJ0k pic.twitter.com/6ZMW4Te02i

— Amal (@hunterxxx01) December 7, 2022
""Yesterday bday party celebrate panna Chennai college girl video onnu sikkirku semma 😋""

Ipdi oru tweet pota podhum Quotes la irukra yogiyanuga ellaam DM la irupaanuga 😂 https://t.co/s2f0SHqdiw pic.twitter.com/HtOrgpOu0c

— riffathappas95 (@riffathappas95) December 7, 2022
படத்துல "சிங்கப்பெண்ணே"
நிஜத்துல "குதிரை"

சபாஷ் டா @actorvijay https://t.co/nexsqeORT8

— ѵ ε ∂ ɦ α (@VedhaAK_) December 7, 2022
குதிரைகள் என்று தன் கூட நடித்தவர்களை கேவலப்படுத்தும் @actorvijay 🤦🏻‍♂️🤦🏻‍♂️

இதுபோன்று அவனது உண்மை முகத்தை இன்னும் வெளிகொண்டு வாங்க @shaamactor https://t.co/9SQ4U6W5Jo

— R 🅰️ J (@baba_rajkumar) December 7, 2022
Further, Shaam heaped all praises on Vijay for his calm and composed attitude. "Now, I have started calling him as " Anna". He is silent in sets like a king of a jungle. His down to earth personality even after reaching so much height makes him what he really is" Shaam said on the interview and also added that he got an opportunity to play the role of an antagonist in Ajith's "Thunivu". However, he couldn't do it due to the date issues.