Vijay Fans Upset Over People Celebrating KGF 2 Despite Of Logic Loopholes!!
By Dhiwaharan
Online fans of actor Vijay got upset over people from Tamil nadu celebrating KGF 2 despite of the logic loopholes it contains and trolling "Beast" for the lack of logical scenes. Many such tweets and posts are surfacing from the fans of actor Vijay ever since "Beast" opened with bad reviews from the critics. However, majority number of Vijay fans are celebrating the film, saying that Vijay did his part well.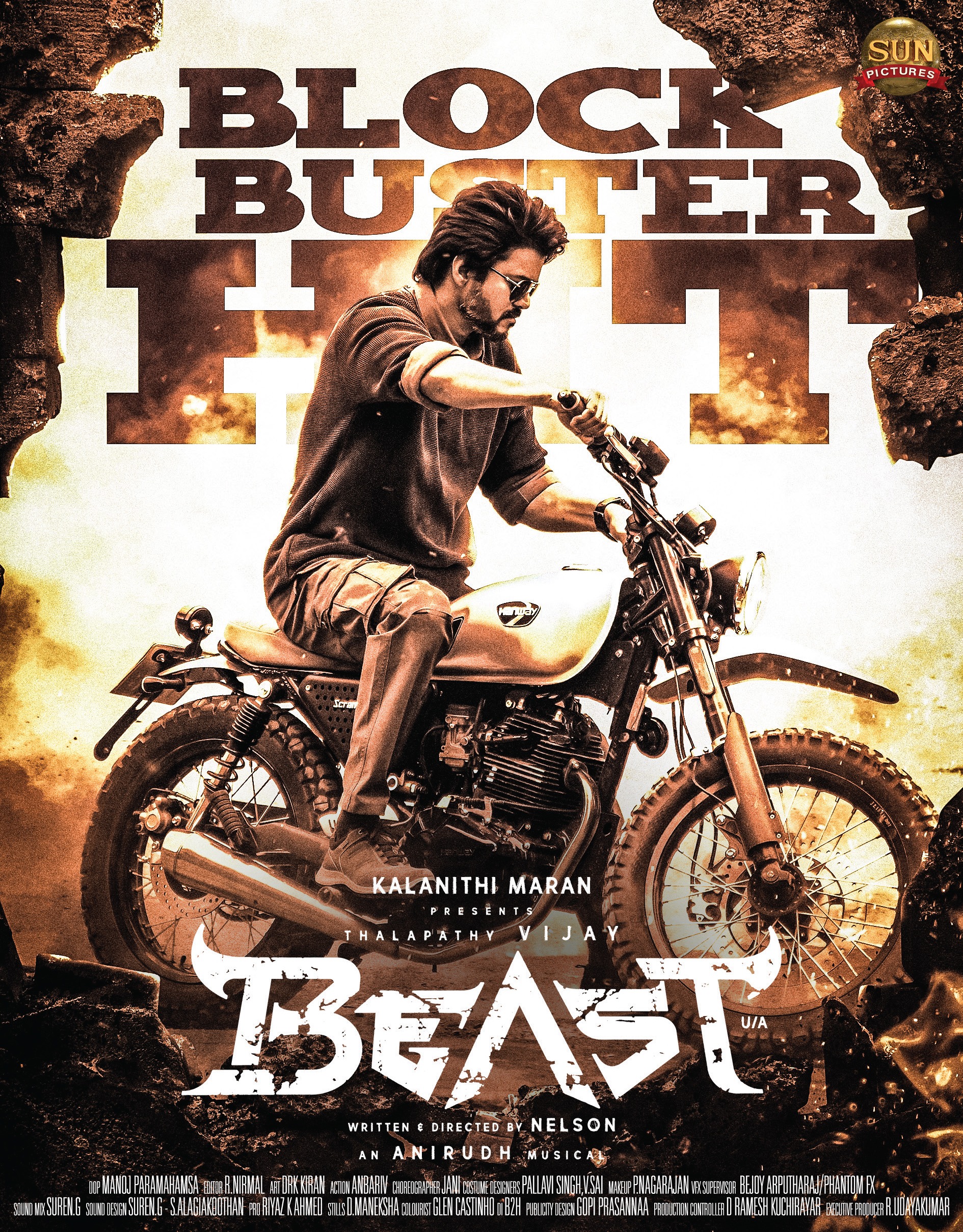 "Beast", actor Vijay's most anticipated flick which got released on 13th of April, didn't go well with fans who watched the special shows of the film and among the reviewers including Prashanth, Blue satta Maaran of Tamil cinema review and Tamil talkies respectively. Many said that the film didn't meet the expectation level it created and also expressed their disappointment over the weak screenplay of the film.
The film which revolves around a group of terrorists hijacking a shopping mall with 200 plus civilians to make the government release their head, shows Vijay as Veera Raghavan, a Raw agent who is fond of kids. Being a skillful spy, Veera Raghavan who geta caught inside the mall with public, manages to escape a sum of civilians from the terrorists and claims that he is from another group that belongs to Bangladesh.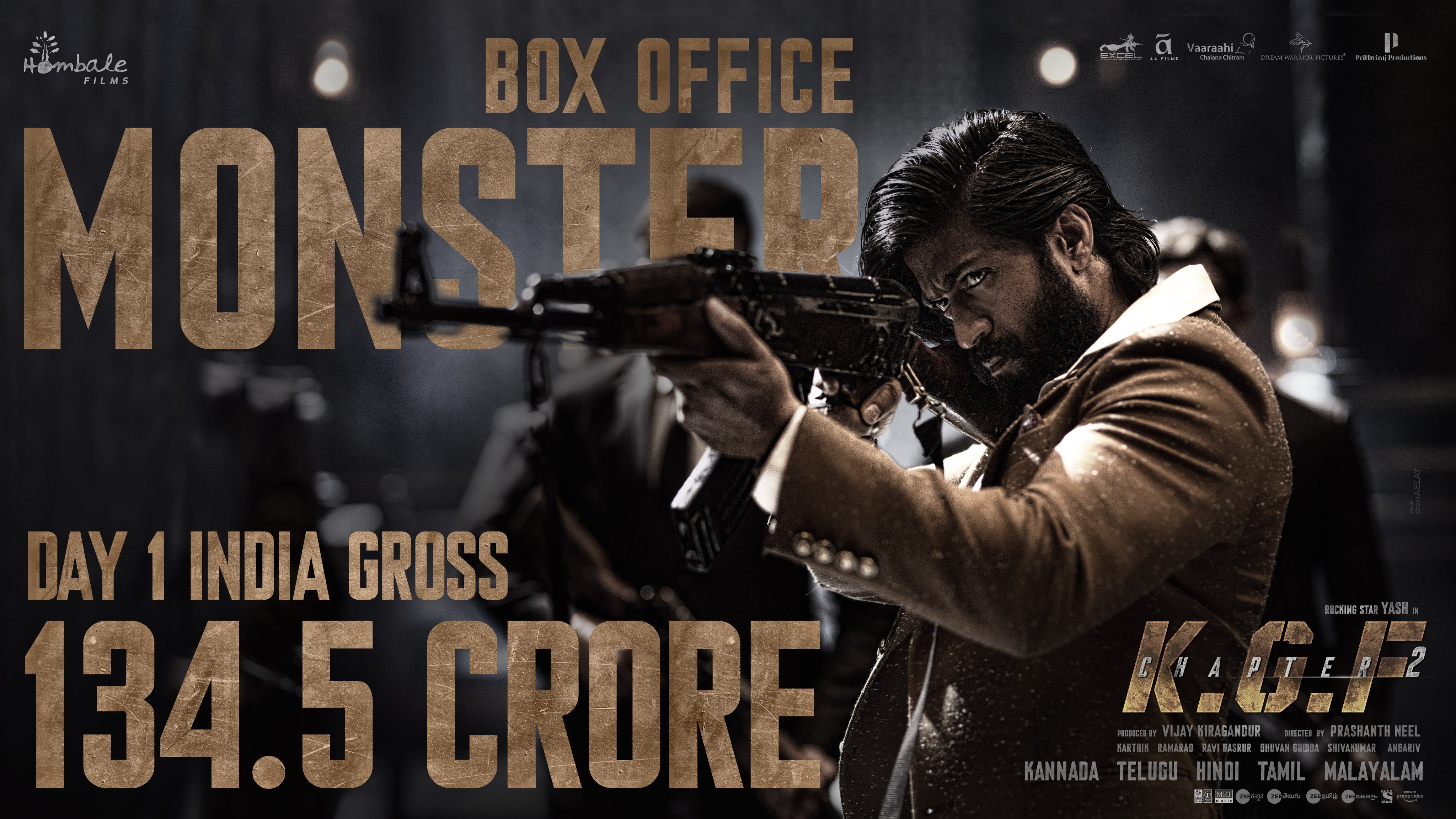 The terrorists group which decides to give up, finds out that the claim made by Raghavan is a lie and successfully releases their head from prison. Rest of the film relies on how the protagonist re-arrests the terrorist group head by entering Pakistan.
Despite of the huge anticipation the film created among the fans, it failed to engage them with a tight screenplay. Except Vijay's performance as Veera Raghavan and Aniruth's songs and background score, the Nelson directorial didn't offer anything to the audience other than flat, emotionless action scenes and irrelevant comedy scenes that has nothing to do with the story of the film.
Many, including some of the Vijay fans started expressing their disappointment through their respective social media accounts after watching the film. In the other hand, "KGF" which was originally made in Kannada, has been shattering the box office records by collecting Rs. 134 crore on the first day. The film is doing well in Tamil nadu with excellent word of mouth from fans.
Now, many online fans of actor Vijay came up with tweets questioning how people are not complaining about "KGF 2" which also lacks logic. Check out some of their tweets below :
People do not like BEAST as some scenes have no logic.
Everyone likes KGF 2 as the whole movie has no logic.
😀😀😀

— P R Sundar (@PRSundar64) April 15, 2022
Anyone can give negative review for any movie…

No issues…

But questioning logic for #Beast n celebrating illogical scenes in RRR n KGF is nothing but pure selfishness n hatred…

— Iʀsʜᴀᴅ (@irshad5005) April 13, 2022
For kgf: Screenplay naala logic paaka thonathu bro….
For #Beast: logic illatha naala screenplay sothapal bro…
Deep think, you will get answer…#Beast @actorvijay

— Masterkrish (@Thunderishm) April 15, 2022
Enna content? If KGF was a movie made in TN, they would have trolled it and made it flop with their superior "Logic". https://t.co/4Dy01CVULN

— Doc (@karthikadhaigal) April 15, 2022
Online & Offline Grass 🔥s Logic Reactions

For KGF 2 For #BEAST pic.twitter.com/5fCjFS1QyS

— D R A N Z E R (@Yeah__Dranzer) April 14, 2022
Apparently, for some, logic was a problem only for #Beast and it doesn't even matter when it comes to #KGF2 it seems.
Only if a hero had done the same movie in tamil,we would have seen numerous backlashes 😂.

PS: Beast wasn't that good either 🌝#BeastMovie #KGF2 #KGF3 #KGF

— Thejas Narayan (@HarishNarayan08) April 14, 2022
It is not clear when Tamil audience started looking the logics in movies…?? That too 2.0,RRR, bahubali, kgf and other illogical movies are not in their list and today #Beast popup.🙄

— ലാഷ് ♡ (@itzVijaylash) April 13, 2022
People will not question the logic in RRR and KGF but will only question the logic in Beast.

— Friendly neighbourhood simp (@drlostsalvatore) April 14, 2022
Me: I didn't like the first KGF, it's not very realistic

KGF fans: Don't look for logic bro, just watch it as a movie

Also KGF fans: I didn't like Beast because it's not realistic

Make it make sense

— Sai Jeyandran (@saii_music) April 14, 2022
Some 🤡 – Bro Beast ah விட KGF நல்லா இருக்கு

Me – Why bro ?

🤡 – Beast la Logic eh இல்ல 😬

Me – அப்போ KGF ? logic ah!?

Only different is #Beast Screen play << #KGFChapter2 Screen play 🔥

— 𝙈𝙤𝙝𝙖𝙣♡ (@M_tweetzz) April 14, 2022