Vijay Fans Thrashing Bollywood Superstar Salman Khan For Refusing To Act In The Remake Of "Master" !!
CM / Updated: 2021-08-21
11:59 IST
By Dhiwaharan
A buzz that surfaced saying Bollywood Superstar Salman Khan refused to act in the remake of Tamil blockbuster "Master", left the fans of actor Vijay in a disappointed state. They could be seen criticizing the "Radhe" actor for the films he chose to act in the past and questioned what made him to reject the remake of the Vijay-starrer. It has been reported that the actor was not happy with the script of "Master" which was presented to him after few changes from the original. Makers made few significant changes in the script from the original to make it suit for 55 years old, said reports.
[wp_ad_camp_1]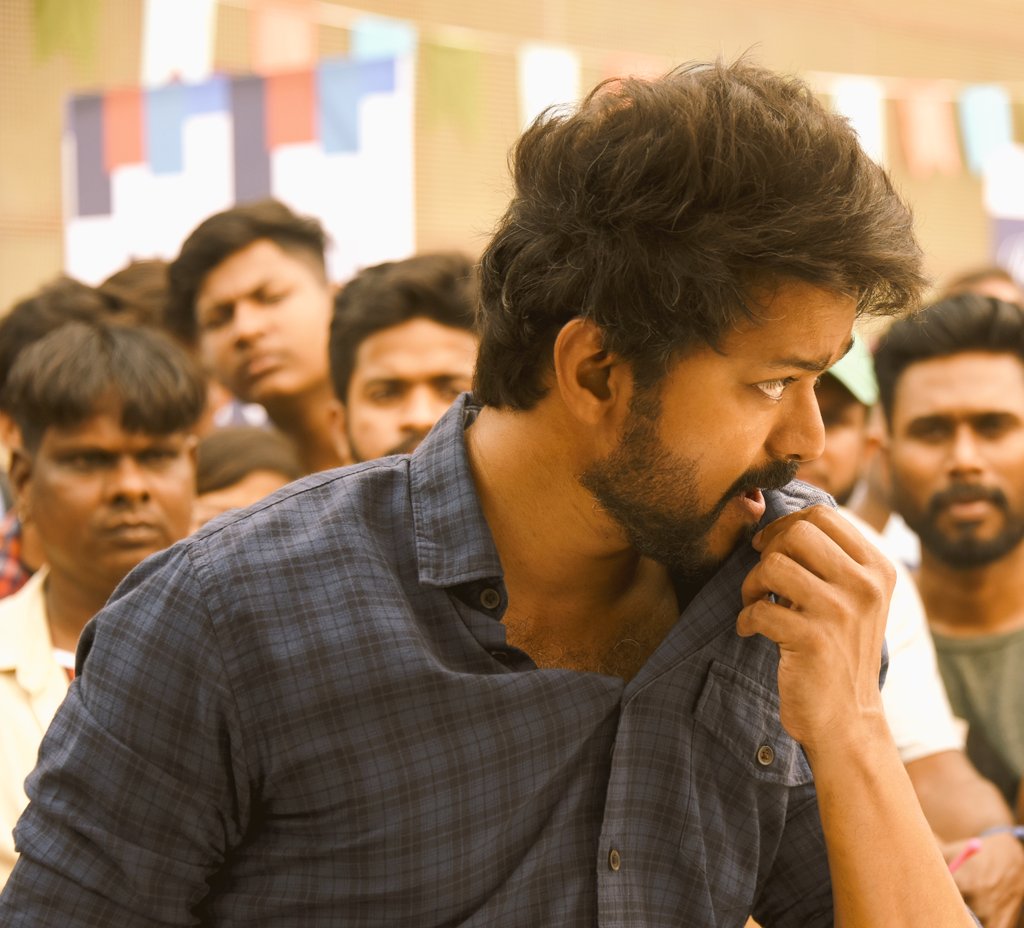 The film "Master" revolves around Vijay who is an alcoholic professor. It contains Vijay Sethupathi, Arjun Das and Malavika Mohanan as a gangster, henchman and a college professor respectively. Locking horns with John Durairaj played by actor Vijay, Vijay Sethupathi who represented Bhavani, comes as a ruthless killer who uses juveniles as his pawns to establish his criminal enterprise.
When the protagonist is being loved by his students for his good heart and swag, naturally the college management wants to get rid of him. Circumstances lead him to become a teacher in an observation home where Bhavani is using the kids for his business. The entire second half lies on whether JD managed to save the children from Bhavani and his men or not.
[wp_ad_camp_1]
The film received mixed reviews from critics and became a box office blockbuster with the support of the actor's massive fan following. Months ago, it was reported that Bollywood super star Salman Khan is going to star in the remake of the Lokesh Kanagaraj directorial. Now, a report surfaced saying that Salman refused to act in the film due to his dissatisfaction over the film's script. While accepting to do the remake, Salaman demanded few corrections from the original script for the audience of Bollywood films.
When the "corrected" script was presented to him, the actor was not happy with it, says reports. He also decided to opt himself out from the project, the buzz added. As soon as the news surfaced in Internet, fans of actor Vijay got visibly frustrated and started trolling Salman for his previous flop movies. Few even expressed the sigh of relief saying that it is better Salman left the idea. Fans of Salman could be seen countering Vijay fans as well.
Correct bro

— thalapathi vijay fan😎🤏😎🤏😎🤏 (@Dw83749084) August 20, 2021
Good decision by @BeingSalmanKhan 👍🏻🙂 would any day take Ek Tha Tiger than Master!! And for Vijay fans trolling Salman's story selection… Well let vijay do at least one movie like #bajrangibhaijaan or #Sultan then we'll debate about it 😌

— Magical Bot (@issime_miyake) August 20, 2021
Salman khan after hearing master story – " radhe better than this script " https://t.co/8LSRDKqCXC

— சூர்யாவை போற்று™ (@itz_Massss) August 20, 2021
[wp_ad_camp_1]
ராதே புஸ் ஆனத எவ்வளவு நேக்கா சொல்றான்…

சல்மானுக்கு இன்னமும் புரபசர் வேசம் போட்டா பாலிவுட்டே பொங்கிரும்னு இப்டி சொல்லிருக்கான் https://t.co/Y5ZTnBeWyg

— Flitz (@Flirttur) August 21, 2021
😂😂😂😂😂
Ivan reject panradhum nalladhu dhan😂😂 Hrithik kuu JD pakka vaa suit aagum😍🔥 https://t.co/CYU9Qh8YUM

— Som🕊️☮️ (@SomNsk02) August 20, 2021
It was a good decision sir. You have done a world class movie like #Radhe and it is incomparably far better than #Master. We Vijay fans will always be grateful to you for your big decision. Thank you sir. Let you and your family live with joy and prosperity@BeingSalmanKhan Ji https://t.co/P6WVgkvRvT

— 𝕂 𝕀 ℕ 𝔾 (@kingofmyworld_) August 20, 2021
Salman bhoi left Master Hindi remake
This is a relief
I wish they drop this idea of remake ASAP

— 𝗡𝗶𝘀𝗵𝗮✩ (@SilverShadesx) August 20, 2021