For comparing Vijay with Suriya, Politician and former filmmaker Seeman is facing the wrath of actor Vijay fans. Earlier, he made a statement saying that no actor, including Vijay shouldn't think of entering politics after seeing the defeat of Kamal Haasan and Rajinikanth in the upcoming election. Now, he said that he is not going to gain or lose anything from Vijay fans and compared the "Bigil" actor with Suriya which made Vijay fans extremely angry.
[wp_ad_camp_1]
On Wednesday, while interacting with press reporters, Seeman said "Not only Vijay, no other actor should think of entering politics after the defeat of Rajinikanth and Kamal Haasan. By representing MGR, Rajinikanth and Kamal Haasan are only strengthening the vote bank of ADMK. MGR respected Prabhakaran. We respect him for that. But we won't say that he provided a good governance. MGR is the one who sold education and Medicine to private. He also gave the rights of Mullaperiyar to Kerala"
Watch the video here :
#Rajinikanth #KamalHaasan #VIJAYRuledTwitter2020
அப்போ நீ அரசியலுக்கு வர்றதுக்கு முன்னாடி அரசியல் எப்டி செய்யருது னு எதும் கோர்ஸ் முடிச்சுட்டு வந்தியா… pic.twitter.com/D4qnDPeZ9w

— Manikandan DC (@S_ManikandanDC) December 23, 2020
Seeman is opposing Rajinikanth's political entry since the Superstar actor started showing symptoms of it. Initially Seeman lauded actor Vijay and compared his fan base with Rajinikanth's. Now, he compared Vijay with Suriya and asked the former to involve in social activities like the latter is involving himself.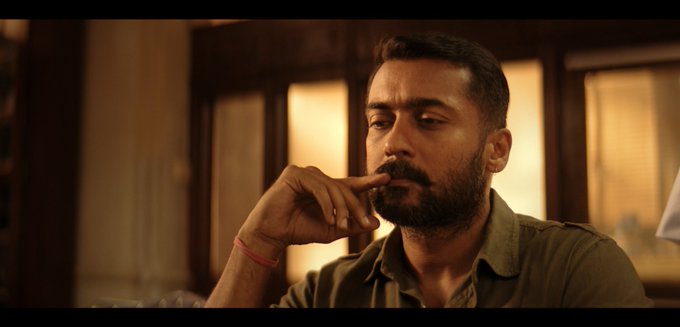 According to Puthiya Thalaimurai, Seeman said "What am I going to lose or gain from the anger of Vijay fans ?? Let him raise voice for people like Suriya at least. I want him to enter politics after fighting for the people" he reportedly said.
#JUSTIN விஜய் ரசிகர்கள் என் மீது கோபப்பட்டு என்ன ஆகப்போகிறது?

– சீமான், நாம் தமிழர் கட்சி@SeemanOfficial | @actorvijay | @Suriya_offl pic.twitter.com/zf8S9PV175

— PuthiyathalaimuraiTV (@PTTVOnlineNews) December 25, 2020
[wp_ad_camp_1]
As soon as this statement from the politician surfaced, fans of actor Vijay couldn't resist themselves from slamming him. "Our Thalapathy know when to raise voice and when not to, comparing him with another actor is not right" wrote a fan in twitter.
Check out some of such reactions below :
மக்களுக்காக எப்ப குரல் கொடுக்கனும் எங்க தளபதிக்கு தெரியும் இதுல இன்னொரு நடிகரோடு ஒப்பிடுவது மிகவும் தவறு!

— ρυяυѕнσтн🙇 (@purushothMnp) December 25, 2020
அடப்பாவி… உடனே சூர்யா பக்கம் தாவிட்டான்… பச்சோந்தி… இவன் லாம் ஆட்சிக்கு வந்தா…😏 அவலோதான்….😂😂😂😂😂

— Venky (@venkysview) December 25, 2020
December 25, 2020
[wp_ad_camp_1]
December 25, 2020
மொதல்ல கமல் வந்தது நல்லதுன்னு சொன்னான், அதுக்கப்றம் விஜய் வரட்டும்ன்னு சொன்னான், இப்போ சூரியாவ இழுக்குறான்.
அடுத்தது சூர்யா வேணாம் தனுஷ் வரட்டும்ன்னு சொல்லுவானோ 🤦🏽‍♂️

— Conscience (@thoseNthese) December 25, 2020