Vijay Devarakonda's Video Which Shows A Fan Chasing Him Caused Reactions!!
Follow Us
Comments: 0
Vijay Devarakonda's Video Which Shows A Fan Chasing Him Caused Reactions, Vijay Devarakonda, the immensely popular and stylish actor of the Telugu film industry, recently attended the success meet of the movie "Baby." This event held great significance for Vijay, as it marked the debut of his brother, Anand Devarakonda, in a leading role. The film, a coming-of-age romantic drama, was written and directed by Sai Rajesh Neelam and produced by Sreenivasa Kumar Naidu (SKN) under Mass Movie Makers. Alongside Anand Devarakonda, it also featured Vaishnavi Chaitanya and Viraj Ashwin in the lead roles.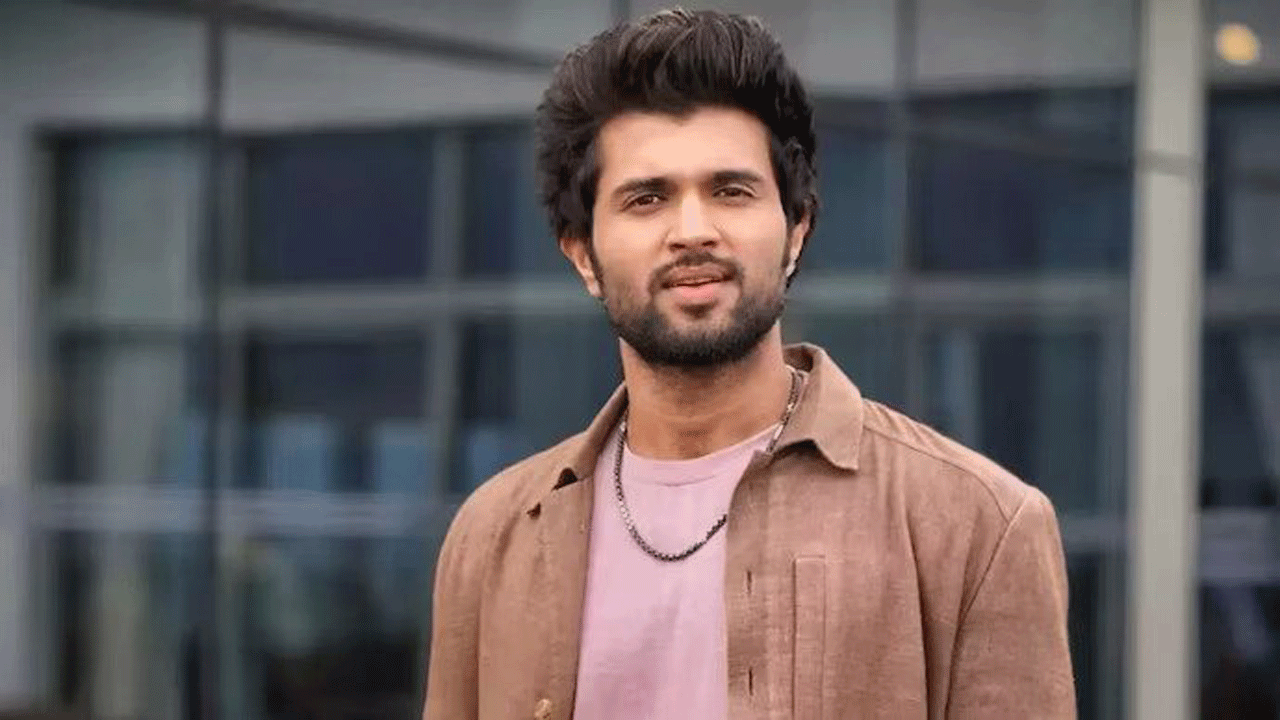 VIJAY DEVARAKONDA
"Baby" was released on 14th July 2023 and managed to garner significant attention and success at the box office. It grossed an impressive ₹26.25 crores worldwide. The story revolves around the love story of two neighbors and childhood friends and how their relationship evolves when they enter college and encounter new people. While the film received positive responses from the audience and critics, it also sparked debates and discussions due to its portrayal of flawed characters.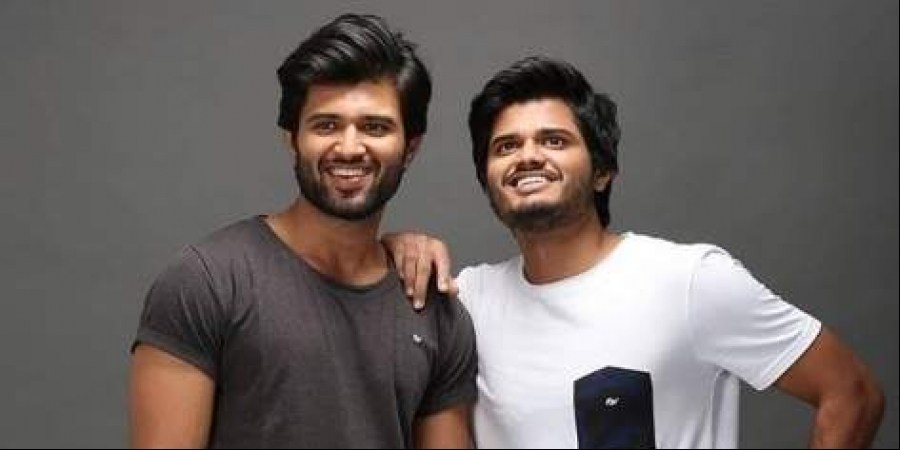 VIJAY DEVARAKONDA WITH HIS BROTHER ANAND DEVARAKONDA
Also read: Kalidas Jayaram Got Thrashed For Tagging His GF In This Story !!
sirichute iruken🤣🤣🤣🤣🤣pic.twitter.com/dt45cjUwJV

— little miss delulu🦋 (@lavender_haz3) July 18, 2023
At the success meet, the atmosphere was filled with excitement and anticipation. Celebrities who had watched the film praised it for its engaging narrative and brilliant performances. Vijay Devarakonda, being the star of the evening, was showered with admiration and adoration from his fans, both male and female. However, amidst the celebration, an embarrassing incident occurred that caught everyone off guard.
கத்தியால குத்த வருகிறானு நினைச்சிட்டான் போல

— RajendraChola I (@LogeshSwamy) July 19, 2023
As Vijay stood on stage, basking in the glory of his brother's success, a fan boy unexpectedly sprinted towards him with great speed. The fan boy seemed determined to fall at Vijay's feet, displaying his reverence and admiration. Surprised and unprepared for such a sudden encounter, Vijay found himself in an awkward situation. Without a moment's hesitation, he swiftly retreated from the spot, evading the fan boy's attempt to reach him.
Achoo Pavom bby😬

— Mᴏʜᴀɴᴀ🦋 (@Mohana_skalwayz) July 18, 2023
The incident, though embarrassing for Vijay, showcased the extent of his popularity and the fervor of his fans. It was a testament to the deep impact he has made on the hearts of people, both young and old. Despite the fleeting moment of discomfort, Vijay's swift reaction demonstrated his agility and presence of mind.
Also read: Pooja Hegde Tried To Commit S*icide ?? Shocking Statement!!
Me after lighting sangu chakkaram https://t.co/cLR3aHp7y6

— nilambari 👑 (@ughpriya) July 18, 2023
Returning to the movie "Baby," the film's success can be attributed to its relatable storyline, compelling performances, and skillful direction. The chemistry between the lead actors, Anand Devarakonda and Vaishnavi Chaitanya, captivated the audience and portrayed the complexities of young love with authenticity. The narrative skillfully explored the challenges and changes that occur in relationships as individuals transition from childhood to adulthood.
Manidha vedigundu nu nenachttan pola 😂 https://t.co/VGCcQdXdoV

— Lost Soul (@SoulaceV) July 18, 2023
However, "Baby" also faced criticism and sparked debate due to its portrayal of flawed characters. The film delved into the human psyche, exposing the darker aspects of individuals, their choices, and the consequences that follow. Some social media users voiced their concerns, expressing that the characters' actions and behaviors were problematic and open to interpretation.
Zombieye kanda pola pulli maariye 😂😂 https://t.co/iniMgaC1u8

— Jayakrishnan (@basshead03) July 19, 2023
Also read: Janhvi Kapoor Caught Photoshopping Her Physique!! Netizens Can't Keep Calm
Pov~ When rat/cockroach run towards me 🌚🤣 https://t.co/KHzZHp7PbK

— Akashuuu (@_Dwarak15) July 18, 2023
Despite the mixed opinions, "Baby" managed to leave a lasting impression on the audience. It provided a realistic and thought-provoking portrayal of the complexities of human relationships and the journey of self-discovery. The success of the film further solidified Vijay Devarakonda's reputation as a talented actor and his ability to choose meaningful projects that resonate with the audience.
Vijay Devarakonda's presence at the success meet of the movie "Baby" was a significant event for him, as it marked his brother's debut in a leading role. The film itself garnered both commercial success and critical acclaim, with its relatable storyline and compelling performances. However, it also faced debate and discussion due to its portrayal of flawed characters. Amidst the celebration, Vijay experienced an embarrassing moment when a fan boy unexpectedly ran towards him on stage. Nonetheless, the incident highlighted Vijay's popularity and his ability to handle unexpected situations with grace and composure.