Vignesh Shivan's Cryptic Post After Getting Dropped From AK 62 !!
Ajith Kumar
AK 62
MS Dhoni
Vignesh Shivan
CM / Updated: 2023-02-18
18:14 IST
By Dhiwaharan
Vignesh Shivan who was expected to direct actor Ajith Kumar's upcoming film, got almost dropped from the project and director Magizh Tirumeni of "Thadam" fame replaced film, says the reports close to cinema industry. Now, a video shared by the "Naanum Rowdy Thaan" maker in his official Instagram handle, presumably denotes his current situation, says the fans who came across it. In the video, Wikki's favourite cricketer Mahendra Singh Dhoni talks about how close cricket game and real life is.
also read : Vignesh Shivan Reacted To Criticism After "Kaathu Vaakula Rendu Kaadhal" Release!!
Most lately, Amidst all the rumours and speculations, director Vighesh Shivan, in a way of confirming about his participation in the upcoming film of actor Ajith kumar, removed AK 62 from his twitter profile and added "Wikki 6″. He also removed the cover picture in which he had Ajith's picture from " Aarambam " movie.
Then :
Now :
For the past few days, they were many reports on Vignesh Shivan being replaced by director Magizh Thirumeni of "Thadam" fame for project AK 62 surfaced in the internet platforms. Senior movie journalist Andhanan said that Ajith kumar was not happy with the full script narrated by Vignesh Shivan for the project which is going to be bankrolled by Lyca Productions.
Andhanan said that Wikki's story was vague and he failed to utilize the time that was given to him after the announcement which was made on 18th of March in the year 2022. He mentioned about Vignesh Shivan's participation in Chess Olympiad event, his marriage ceremony and his abroad trips in an interview. He also said that actress Nayanthara contacted with Lyca head and asked them not to drop the project but the production house is keen on changing the filmmaker.
Also Read : "We Married 6 Years Ago" Vignesh Shivan & Nayanthara Kept A Full Stop To The Ongoing Controversies!!
Vignesh Shivan side says that they will be directing next film of Ajith kumar in a different scale but we couldn't believe it until Lyca confirms it" he said in that interview. As soon as the news made headlines, hashtag "Justice for Vignesh Shivan" trended in the micro blogging social media site with fans questioning Wikki is being dropped after his one year of wait.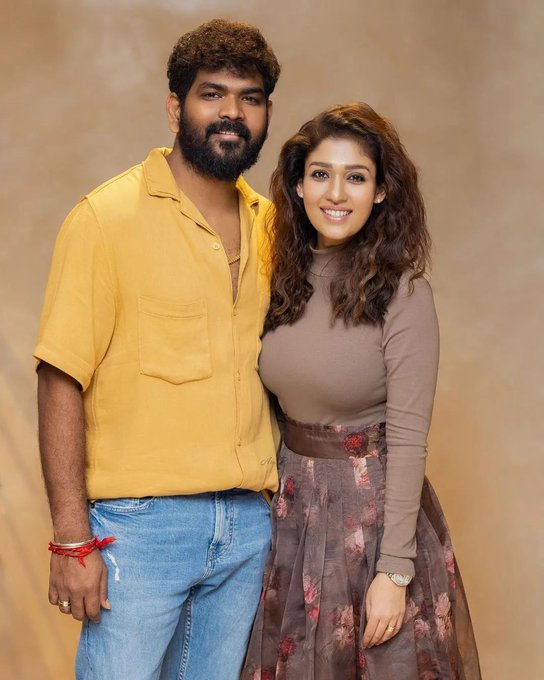 However, in a way of putting an end to everything, the filmmaker removed AK 62 from his twitter bio and added "Wikki 6". He also removed Ajith's picture from the header and added a quote that said "Never Ever Give Up. Trying to do whatever you really want to do where there is love and inspiration, you cannot go wrong"
In the meantime, reports on "Thadam" fame Magizh Tirumeni convincing actor Ajith kumar to direct his next movie did rounds in internet. Recently , to everyone's surprise, Vignesh Shivan shared the recent picture of actor Ajithkumar smiling in a candid way and added heart emojis in his Instagram story. Many fans believed that Wikki is still a fanboy of Ajith irrespective of himself not being AK 62's director.
Now, Wikki shared a video in his Instagram story space in which former Indian cricket team captain talks about cricket game being so close to real life. In the video, Dhoni says "Why cricket is so close to life is, you score a hundred today and in the very next game, you get out on a zero. I personally say, cricket levels you. You start flying high, it brings you down"
"It's more of a mental game than a physical game. It is mind that is much more stronger. These are the things I keep teaching the youngsters. Even if you are not a sport person, if you are able to control your mind, you can do a lot of things better in life. Mind is the most powerful thing. What cricket teacher is to be humble in life" The CSK leader says in the video.
Watch the video below :
View this post on Instagram
Here's the screenshot of Wikki's Instagram story :