Vignesh Shivan Reacts To Negative Reviews !!
Written by Dhiwaharan Published on May 02, 2022 | 02:42 AM IST | 40
Follow Us
Comments: 0
Director Vignesh Shivan, "Kaathu Vaakula Rendu Kaadhal" of whom got released in theatres recently, reacted to the negative reviews that surfaced for his film. The filmmaker said that his film became a favourite one for the people, except some reviewers who didn't have the taste of general audience and shared the videos of some of them who gave good review while interacting with YouTube channels.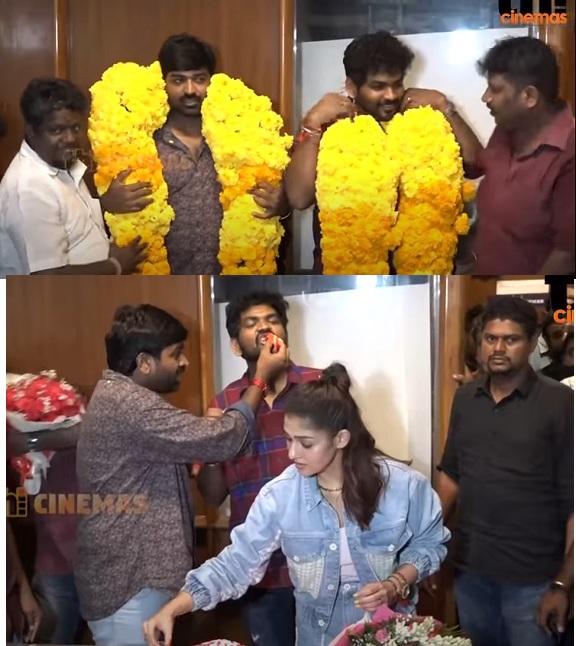 "Kaathu Vaakula Rendu Kaadhal" starring Vijay Sethupathi, Nayanthara and Samantha released in theatres on 28th of April with much expectations. The film revolves around Rambo, played by Vijay Sethupathi, who is in his 30s, falling in love with two women at the same time. When the two women come to know about each other, Rambo tells that he loves both of them and will only marry them both together.
Second half of the film lies on three of them deciding live in a house together till Rambo tells whom he wants to get married to. The 2 hours 38 minute long film ends with a marriage sequence where both the two women appearing to marry Rambo and the climax relies on what happened next.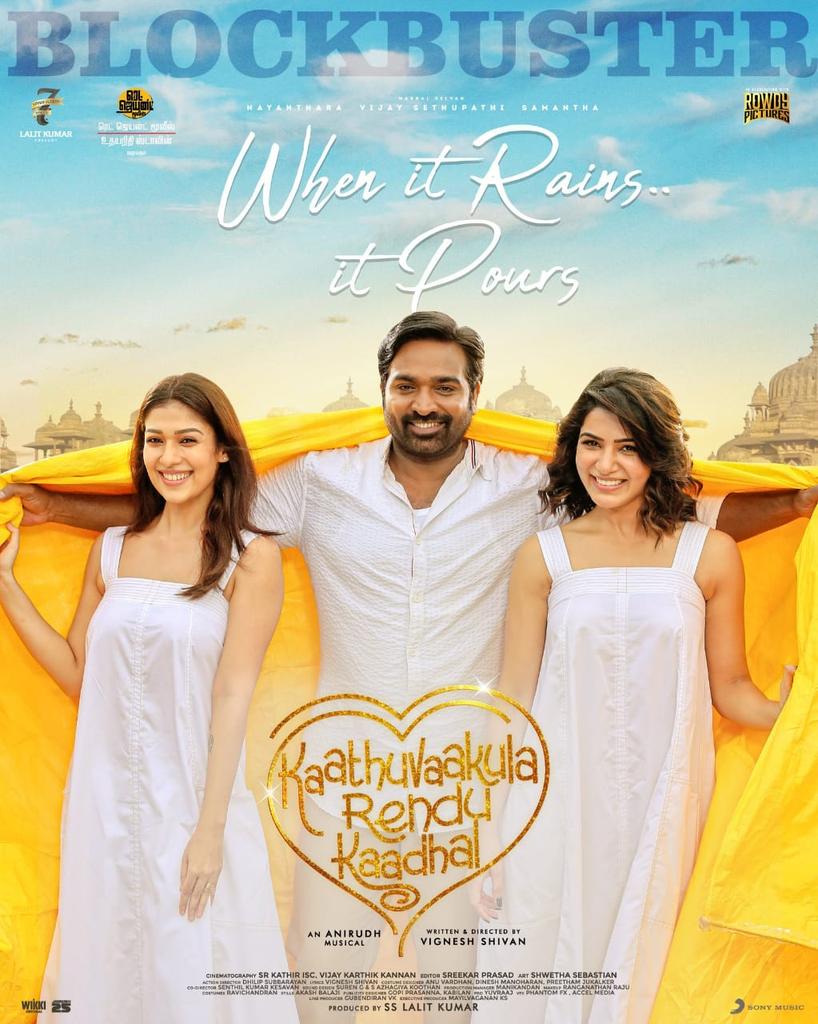 The film has been receiving mixed reviews from the audience and movie critics including popular movie reviewer Blue Satta Maaran gave negative review for the film. The reviewer said that the film travels aimlessly in the second half and he suffered due to the length of the film. He also said that the film should have been made 8-10 years before due to the appearances of the lead casts and added that no good film has been released in Tamil cinema so far in 2022.
Watch his review below :
Reacting to such negative reviews, director Vignesh Shivan, through one of his tweets, said that the film is being celebrated by public audience. "Hearty Thanks to the Tamil people who are transforming the theatre premises into festivals and making the statements of few film reviewers who differ from the view of public audience false. People's favourite "Kaathu Vaakula Rendu Kaathal" said Vignesh in his review and added a video of some of the reviews of audience.
Check out his tweet below :
பெரும்பான்மையான பொது மக்களின் ரசனைகளிலிருந்து தனித்த ஒரு சில சினிமா விமர்சகர்களின் கூற்றுகளை பொய்யாக்கி திரையரங்குகளை திருவிழாவாக மாற்றி வரும் தமிழ் மக்களுக்கு நெஞ்சார்ந்த நன்றிகள்🙏🏻❤️
People's fav😍 #KaathuVaakulaRenduKaadhal

Go to theatres nearby to feel it & believe it 😇🙏🏻 pic.twitter.com/zj05KEsHpG

— Vignesh Shivan (@VigneshShivN) May 1, 2022