Video Of Actor Karthi Crying His Heart Out For A Fan Who Died In Accident !!
CM / Updated: 2019-12-01
03:37 IST
By Dhiwaharan
Actor Karthi is one of the emerging actors in Kollywood film industry. He who is known for his script selection, has a separate fan base for his subtle way of portraying characters. Be it director Pa.Ranjith's Madras or recently released Kaithi, Karthi always impressed audience with his intense performance.
[wp_ad_camp_1]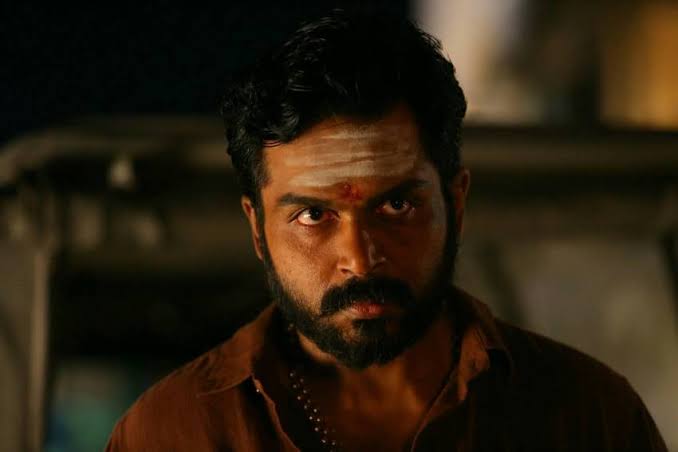 Now to our shock, the actor happened to come across a news about the death of one of his ardent fan. Named as Vyasai Nithya, the man organised the fan club of the actor and involved in several welfare activities under Karthi's Makkal Nala mandram as well.
புரட்சி வீரன் #கார்த்தி மக்கள் நல மன்றம் சென்னை மாவட்ட அமைப்பாளர் வியாசை S.நித்யா அகல மரணம் அடைந்தார் 😥😥#RIP ANNA 😞😞😞@Karthi_Offl @RRSundarSKFC @AariSuriya @prabhu_sr pic.twitter.com/SdxqDE10yu

— INNOCENT ELANGO (ˢᵒᵒʳᵃʳᵃⁱ ᵖᵒᵗᵗʳᵘ✈️) (@InnocentElango) November 29, 2019
In a deadly road accident, Vyasai Nithya breathed his last in the early hours of November 30 while he was on his way to attend Karthi's Thambi audio launch. Karthi was informed of his death and he rushed to Ulundurpet this morning to pay his last respects. Seeing his fan in such a state, Karthi broke down in tears, video of which is going viral in social media platforms. He consoled the family members of Nithya for the loss.
[wp_ad_camp_1]
#கார்த்தி மக்கள் நல மன்றத்தின் நிர்வாகி #நித்யா அவர்கள் உயிரிழந்த சோக செய்தியறிந்து எங்கள் அண்ணன் #கார்த்தி அவர்கள் அவரது இல்லத்துக்கு நேரில் சென்று ஆறுதல் கூறினார்😭

pic.twitter.com/zv2i27oq1u

— Karthi Fans 24×7ᵗʰᵃᵐᵇᶤ (@KarthiFans24x7) November 30, 2019
• @Karthi_Offl Anna express Condolences to the family of Nithya, Chennai District fans club president as he passed away last night in an accident. pic.twitter.com/ihZdT9Jopo

— Surya Fans Club™ (@SuriyaFansClub) November 30, 2019
Respect on @Karthi_Offl Increased a Lot🙏🙏🙏#PunishRapistsInPublic pic.twitter.com/jrpYrxqgMR

— Pokkiri Aaru (@arumugam_vfc) November 30, 2019
In a way of paying respects to Nithya, Karthi requested those who attended the audio launch of Thambi to maintain one minute silence as tribute.
#ThambiAudioLaunch started with a Minute of silence for the sudden demise of Chennai city @Karthi_Offl fan club secretary #Nithyananth in a road accident.. pic.twitter.com/51YOw7IQ9U

— Karthi (@iamKarthi7) November 30, 2019
In 2017, a similar incident took place where a fan named as Jeevan Kumar, leader of Karthi's fan club in Tiruvannamalai, died in a car accident within 2 months of his marriage. As he couldn't bear the pain of the loss, Karthi shed tears at that time for his fan.
[wp_ad_camp_1]
Kind gesture from @Karthi_Offl brother. Asks the crowd to maintain one minute silence for the passing away of his Fans Club head Nithyanand . He passed away on the way to chennai to attend #ThambiAudioLaunch . pic.twitter.com/ppRi7pQGMi

— Prashanth Rangaswamy (@itisprashanth) November 30, 2019
It is notable that Karthi always has a special bond with his fans and attended the family functions of many of them. Let us pray for the soul of Nithya to rest in peace !!