"Vetrimaaran Cheated Me" – Leading Hero Complained !!
Written by Dhiwaharan Published on Mar 09, 2023 | 17:16 PM IST | 157
Follow Us
Comments: 0
Vetrimaaran of "Aadukalam", "Asuran" fame cheated actor Vijay Sethupathi, according to the recent statement made by the "Super Deluxe" actor in the trailer launch of "Viduthalai". Vijay said that Vetri Maaran cheated him by auditioning him for 8 long days in the pretext of shooting for the film. The actor also appreciated the filmmaker for the kind of films he makes.  Vijay Sethupathi also revealed that he missed to feature in the first part of "Vada Chennai" and answered to fans who asked him to act in the sequel of the same.
also read : Vijay Sethupathi Got Upset After Students Shouted For "Thala" During His Speech !
Director Vetrimaaran is known for his hard-hitting films that portray the harsh realities of life in a raw and unfiltered manner. His 2015 film, Visaaranai, was India's official entry for the 89th Academy Awards under the Best Foreign Language Film category, which gained him national recognition. Now, Vetrimaaran is back with his latest offering, Viduthalai, which promises to be another tale of police brutality and injustice.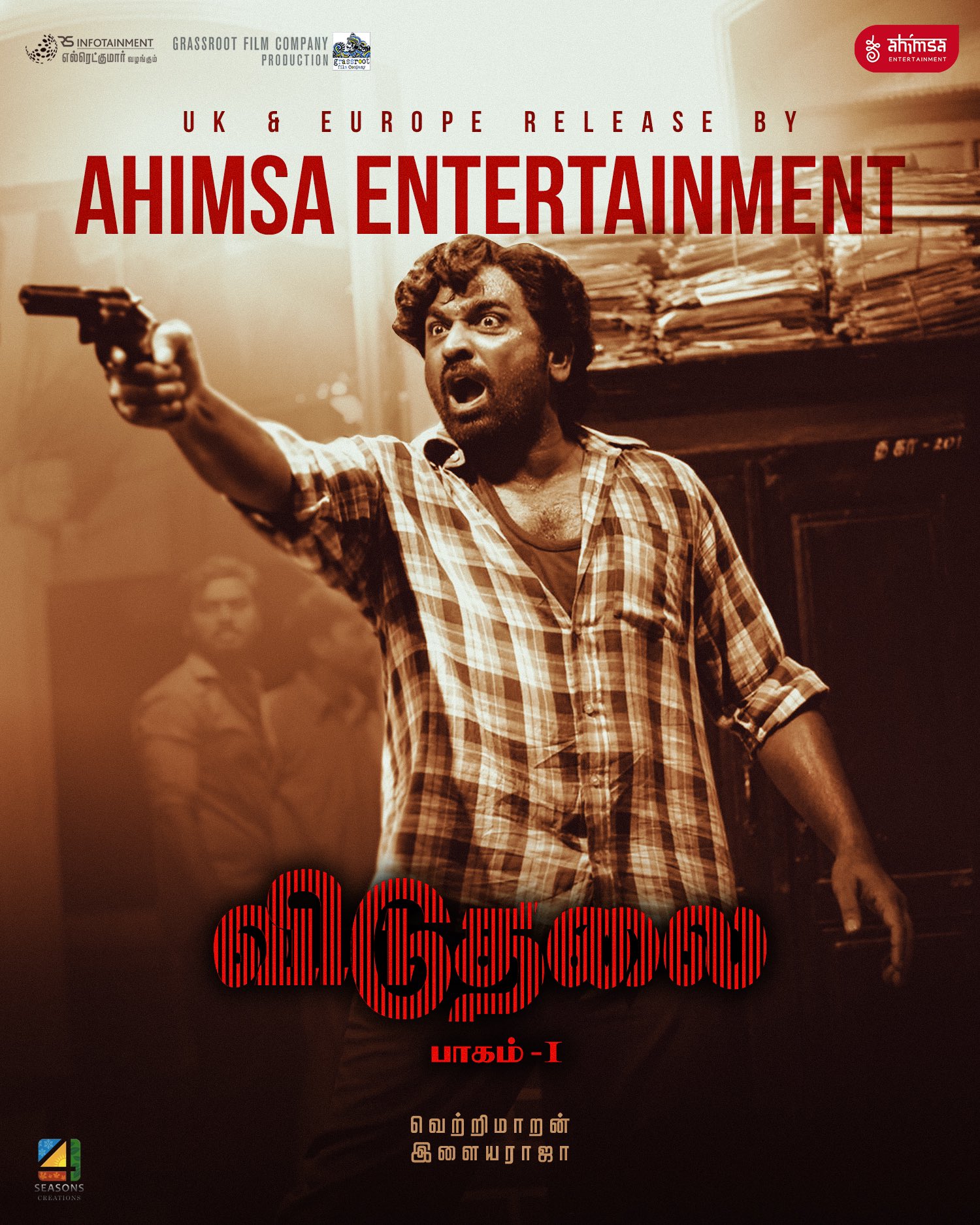 The film stars Vijay Sethupathi and Soori in lead roles, with Gautham Vasudev Menon playing the senior police official who heads the manhunt for Perumal Vaathiyaar (played by Vijay Sethupathi), a vigilante fighting for people's rights. Soori plays the role of Kumaresan, a constable who is a small cog in the giant wheel of the police structure, unable to stand the power abuse of the department.
The trailer of Viduthalai depicts the frustration and helplessness of Kumaresan as he witnesses the atrocities committed by the police force against innocent people. The film promises to be a gritty story about the hunt for a people's champion in a village and the struggles of those who stand up against oppression.
also read : "I Refused To Do Liplock In That Film" – Vijay Sethupathi Opened For The First Time
Vijay Sethupathi, who is known for his versatile acting skills, plays a supporting role in Viduthalai. The protagonist of the film is Soori, who is known for his comedic roles. Viduthalai marks a departure from his usual comedic roles and will showcase his serious and sober side.
At the trailer launch of the film, Vetrimaaran confirmed that his upcoming film Vaadivaasal, starring Suriya, will be released after Viduthalai. He also confirmed that he is currently working on the script for Vada Chennai 2, which is highly anticipated by fans of his previous film Vada Chennai.
Vetrimaaran is known for his uncompromising approach to storytelling and his ability to bring to light the harsh realities of life that are often swept under the rug. His films often deal with issues such as casteism, corruption, and oppression, and he is known for his realistic portrayal of characters and situations.
Viduthalai promises to be another hard-hitting film from Vetrimaaran, who has established himself as one of the most talented filmmakers in the industry. The film is expected to shed light on the issues of police brutality and the struggles of those who fight against it. With a talented cast and crew, Viduthalai is sure to be a film that will leave a lasting impact on audiences.
also read : Ileana Got Banned From Acting In Tamil Cinema?? Check Why
Watch the trailer :
During his speech at the trailer launch event, Vijay Sethupathi said that Vetri Maaran cheated him by auditioning him for 8 long days at the location of "Viduthalai". "This Director auditioned me for 8 long days and that place didn't even have bathroom. One day he made me wear costume and did photoshoots and we also shot a scene. Later, I realized that it was all for audition" Vijay Sethupathi said.
Watch the video below :
source : Shruthi TV