Followed by Pa. Ranjith, Venkat Prabhu and other prominent filmmakers, national award winning filmmaker Vetri Maaran came up with an official statement supporting Suriya and his recent release "Jai bhim". Maaran said that it is natural films like "Jaibhim" cause angst among those who don't want the social quo to change. Using the hashtag "We Stand With Suriya", Vetri Maaran said that these films are also acts as weapons towards injustices and social inequalities.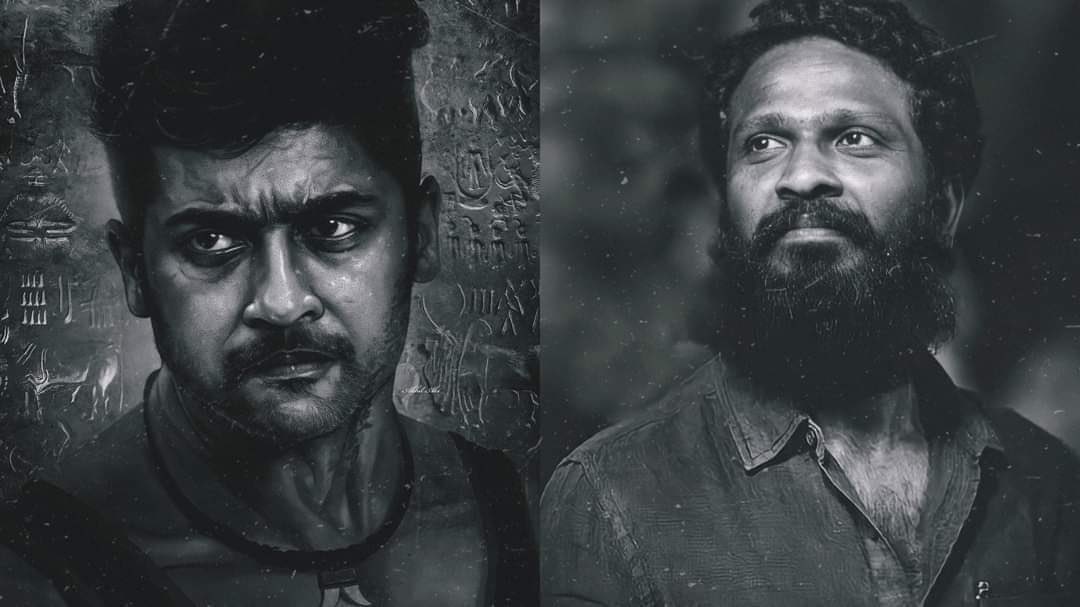 Political party named "Pattali Makkal Katchi" led by S. Ramadoss has been giving trouble to actor Suriya over his recently released "Jai Bhim". After Anbumani Ramadoss shot 9 questions at Suriya, Vanniyar Sangam issued a legal notice to the actor and other personalities who are associated with the project, seeking an unconditional apology and removal of certain scenes that allegedly defame the Vanniyar community.
Advocate Balu, leader of Pattali Makkal Katchi's legal wing had sent a legal notice mentionaing that Thu Pa Arul Mozhi considers certain scenes in "Jai Bhim' were conceptualized to defame the Vanniyar community. The notice also demanded the film crew to pay Rs. 5 crore within seven days from the time and date of receipt of the notice.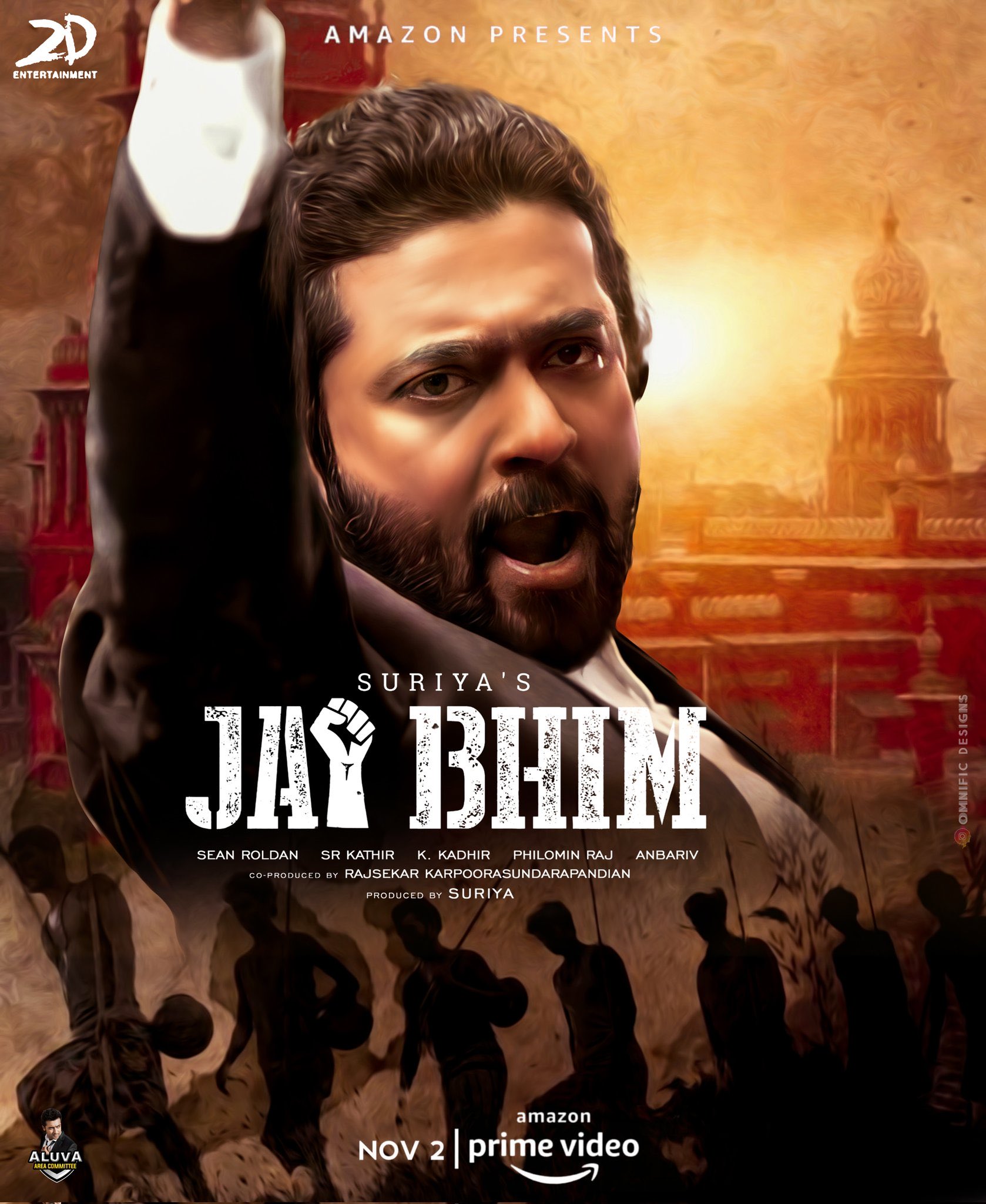 Report on a PMK cadre barging into a theatre and stopping the film's screening at Mayiladuthari surfaced. Video of a Nagapattinam district secretary of Pattali Makkal Katchi (PMK), Sithamalli Pazhani Saamy, announcing Rs. 1 Lakh cash for anyone who kicks Suriya has created huge outrage among the Internet users. When PMK leader Anbumani Ramadoss released a press note questioning Suriya 9 questions about "Jai Bhim", Suriya replied back requesting the "PMK" leader not to restrict a film like "Jai Bhim" into "name" politics.
Now, on seeing the struggles being faced by Suriya for making a film, a number of celebrities came up with tweets supporting the actor with the hashtag "We Stand With Suriya". Pa. Ranjith became the first celebrity to tweet supporting the actor/producer. Prolific filmmaker Venkat Prabhu uploaded a tweet saying "Stand for what is right even if it means standing alone" Read : From Prakash Raj To Venkat Prabhu, Check Out Who All Stood For Suriya !!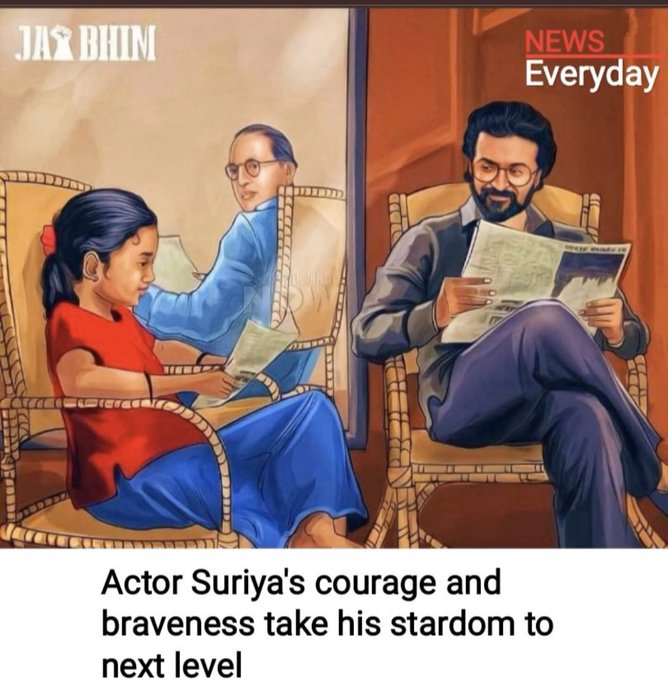 Now, two times national award winning filmmaker Vetri Maaran came up with a note expressing his support to the actor and it was a tweet he uploaded after more than a year. "The commitment of director T. J. Gnanavel to make this film to let the world know the plight of the victims and Suriya's constant efforts towards social justice, on and offscreen is truly inspiring. #Jaibheem. It's only natural these films cause angst amongst those who don't want the status quo to change. #WeStandWithSuriya. Films that question the inequalities and injustices of a society too are weapons towards social justice. We stand by the whole team of #Jaibheem" note of the filmmaker who is going to join hands with Suriya in Vaadi Vaasal read.
"No one can be made to feel lesser for doing the right thing #Jaibheem. Suriya is one star who is redefining stardom" he said through his caption. Check out his tweet below :
No one can be made to feel lesser for doing the right thing#Jaibheem. Suriya is one star who is redefining stardom. pic.twitter.com/BUdjw6v0g1

— Vetri Maaran (@VetriMaaran) November 16, 2021
The tweet which surfaced in Vetri's timeline after 1.5 years, became a banger in no time as it garnered 20k likes in less than a hour. Director Lokesh Kanagaraj endorsed the tweet of Vetri by sharing it with a caption saying "We Stand with Surya & the whole Team. JaiBhim"
#weStandwithSurya & the whole Team#JaiBhim https://t.co/uDjdkCXnBD

— Lokesh Kanagaraj (@Dir_Lokesh) November 16, 2021
Many of the fans who came across the tweet of Vetri asked him to deliver "Vaadi Vaasal" as a deadlier one. Check out some of the reactions below :
சம்பவத்த செஞ்சு விடுங்க 💥💥💥💥💥 pic.twitter.com/aC8pTDvODx

— மாறா 🖤 (@a__tweets2) November 16, 2021
Thalaivaa !! ❤️ pic.twitter.com/rBUigySGFv

— Vetrimaaran Trends™ (@TheVetriTrends) November 16, 2021
Thalaivaa 😍 🖤
எத்தினி நாள் கழிச்சு tweet வருது, உங்க id ல.

That too for the Justice of our Dear SURIYA 😍

— SAN_🅳🆁🅰🆅🅸🅳🅸🅰🅽 (@San_Dravidian) November 16, 2021
#VaadiVaasal ல உங்க ஒட்டு மொத்த கோவதையும் இரகுங்க அண்ணா 💥🔥#JaiBhim pic.twitter.com/SdPXWR9nOR

— + M.G.N SFC +ᴱᵗʰᵃʳᵏᵏᵘᵐᵀʰᵘⁿᶦⁿᵈʰᵃᵛᵃⁿ (@MGN2532A) November 16, 2021
Adappaavi.. After 1.5yrs,he came online to lend his support towards Suriya anna🤩🤩🤩❤️

Thanks thalaivar… Vaadivaasal ah senji vidunga🤟🤟🔥🔥🔥🕺🕺🕺🕺#Vaadivaasal @Suriya_offl#WeStandWithSuriya

— 𝓟𝓱𝓸𝓮𝓷𝓲𝔁😉 (@suriyarasigan40) November 16, 2021